H
ow to materialise space and time? How to materialise the contemporary spirit of the watch when connected technology has disconnected watchmaking from its primary necessity: telling the time?
Louis Erard invited atelier oï to look into the question and the answer is a new original dial, the third part of the series of collaborations already co-signed by Alain Silberstein and Vianney Halter. Once more based on the emblematic model of the Maison: the regulator. Once again with the desire to bring together key players in traditional watchmaking culture. And again with the desire to bring together key players in Swiss know-how: atelier oï and Louis Erard are both regional companies of international stature.
Breaking new ground, the collaboration leaves the strict field of watchmaking, since atelier oï works in the fields of architecture and design. The invitation did not come about by accident, however. The workshop, based in La Neuveville, a satellite town of Neuchâtel, has been close to the watchmaking industry since its creation precisely thirty years ago and the watchmaking world has played a major part in the development of the company. Going back as far as the 1990s, there has also been a warm relationship between atelier oï and Louis Erard, as illustrated by the current manager Manuel Emch, who began his career with an internship at atelier oï and who has collaborated with it ever since.
In three decades, atelier oï has become a brand in itself, reputed around the world, rewarded with more than thirty distinctions which illustrate its uniqueness. Moreover, the name, oï, is borrowed from the Russian Troika, a word that symbolises the energy generated by a trio, in this case, Aurel Aebi, Armand Louis and Patrick Reymond, the three co-founders.
Talents, an anniversary, connections, Le Régulateur Louis Erard, the planets were therefore aligned for this collaboration to emerge.
Le Régulateur has naturally imposed its own rhythm: the hands (hour, minute, second) become centres from which rays emerge, generating visual kinetics that each movement of the wrist animates, giving the two-dimensional dial the depth of a radiant architecture. A pure work of art, which nothing can break, not even the Louis Erard logo.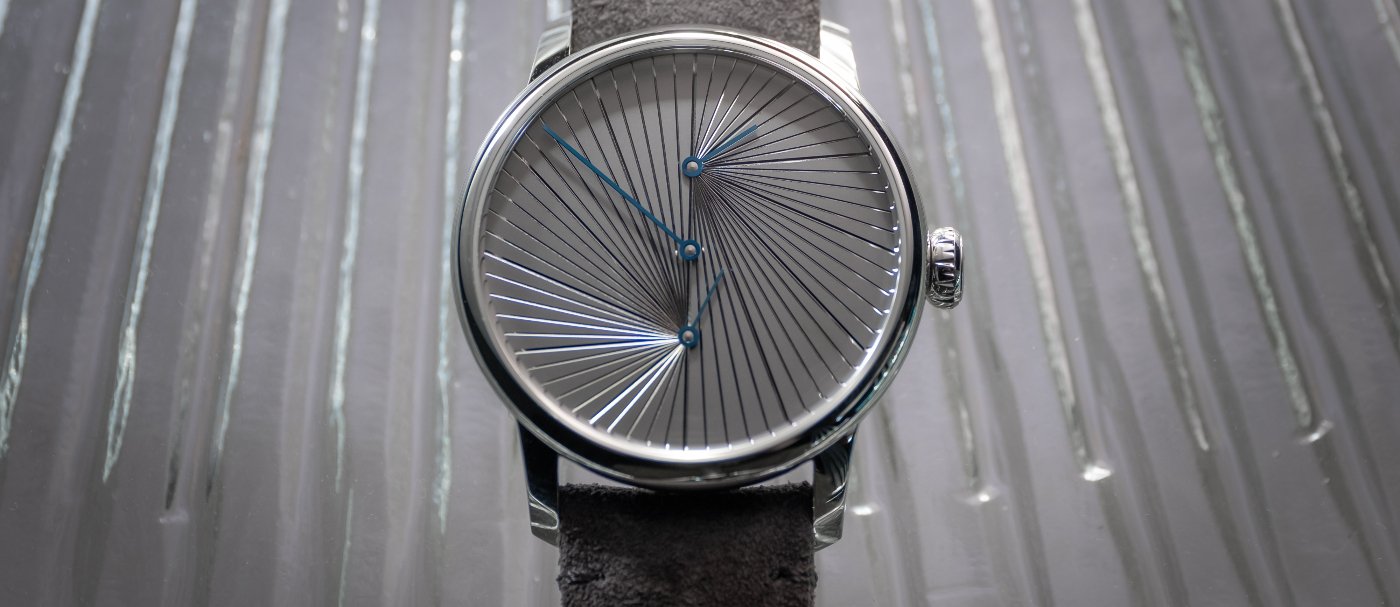 Reading the time comes out somewhat dematerialised - you have to mentally reconstruct the puzzle of hour angles - but all the links are not broken: the minute-circle still appears around the edge of the dial, with a more pronounced line every five minutes and exactly sixty segments. A nod from atelier oï to the smartphone generation: "Today, the object watch has another meaning."
Le Régulateur Louis Erard x atelier oï. Retail price CHF 3,500. Limited edition of 178 pieces.