T
he age of eighteen is the time when everything is possible. This is also the age of the Longines evidenza. This emblematic collection, with its fluid, pure lines, is certainly in the purest watchmaking tradition of the brand. It draws its inspiration from the mid-1920s, when the style that would come to be known as "Art Deco" took hold.
It was also the time when Longines daringly produced its first shaped watches - a gamble that would later earn it numerous awards. Today, in the hectic era of the 21st-century, the Longines evidenza collection is once again centre-stage. In the spotlight: the ladies' automatic model, enhanced with new sea green and silver dials, plus matching leather straps and a supple steel bracelet.
The Longines evidenza borrows the formal language of Art Deco style from its 1925 muse. The designers strove for simple lines and sought the purity of the perfectly taut curve by reinterpreting the "tonneau" shape - so daring at the time - which Longines first launched as long ago as 1911. A shape that constitutes the true essence of the collection, evoking with subtlety and elegance the timeless aesthetic codes of the 1920s.
The designers and watchmakers at Longines wanted to take up the challenge of improving this collection further by putting the automatic ladies' model in the spotlight.
First of all, they created new dials in sea green and silver, colours that evoke sea spray and the open sea. The differentiated treatment of the dials is undoubtedly the signature of this special 2021 version: matt in the centre - with a reprise of the typical "tonneau"-shaped case - and sun ray on the outside.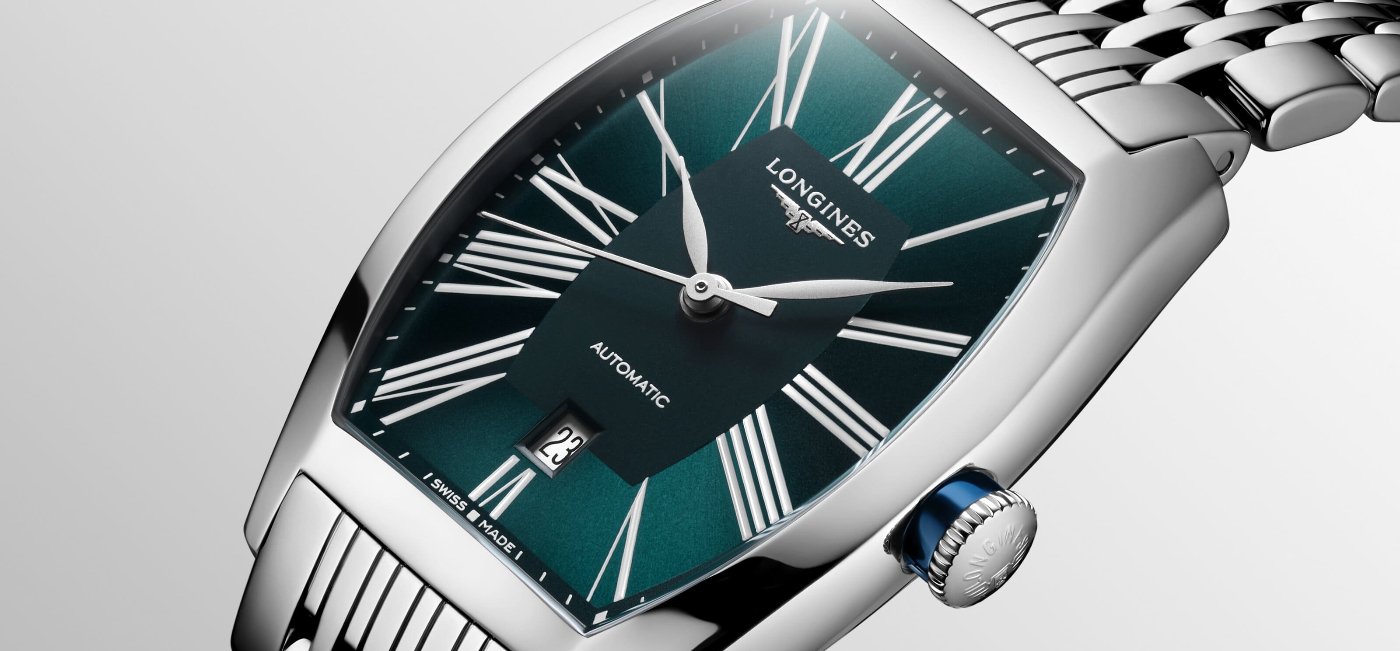 The dials thus acquire another dimension, enhanced by the hour circle painted with slender, elongated Roman numerals. The crown is adorned with a blue aluminium ring that gives the case a rhythm that is visually fresh.
Finally, the Longines evidenza comes with sea green and blue leather straps, with the additional option of a supple steel bracelet with triplesecurity folding clasp. It is easy to imagine one of these new automatic models on the wrist of a dynamic woman with a passion for art and design, living a hectic life… just like the new Roaring Twenties.