S
equent is launching its new SolarCharger® smartwatch, powered with the largest single cell solar panel in a hybrid smartwatch. The model is made of stainless steel and for the first time, cases using upcycled #Tide ocean material, making it the lightest watch the brand has ever made.
The watch faces now feature new sapphire solar panels, which offer unprecedented autonomy by transforming sunlight and indoor artificial light into electricity.

All watches are equipped with Sequent's latest sensor technology and offer a large selection of health monitoring features such as activity tracking, calories monitoring, sport sessions with e-GPS recording, heart rate monitoring, and sleep tracking.
All data can be synced on-demand into the brand's Oxygo® app, available on iOS and Android.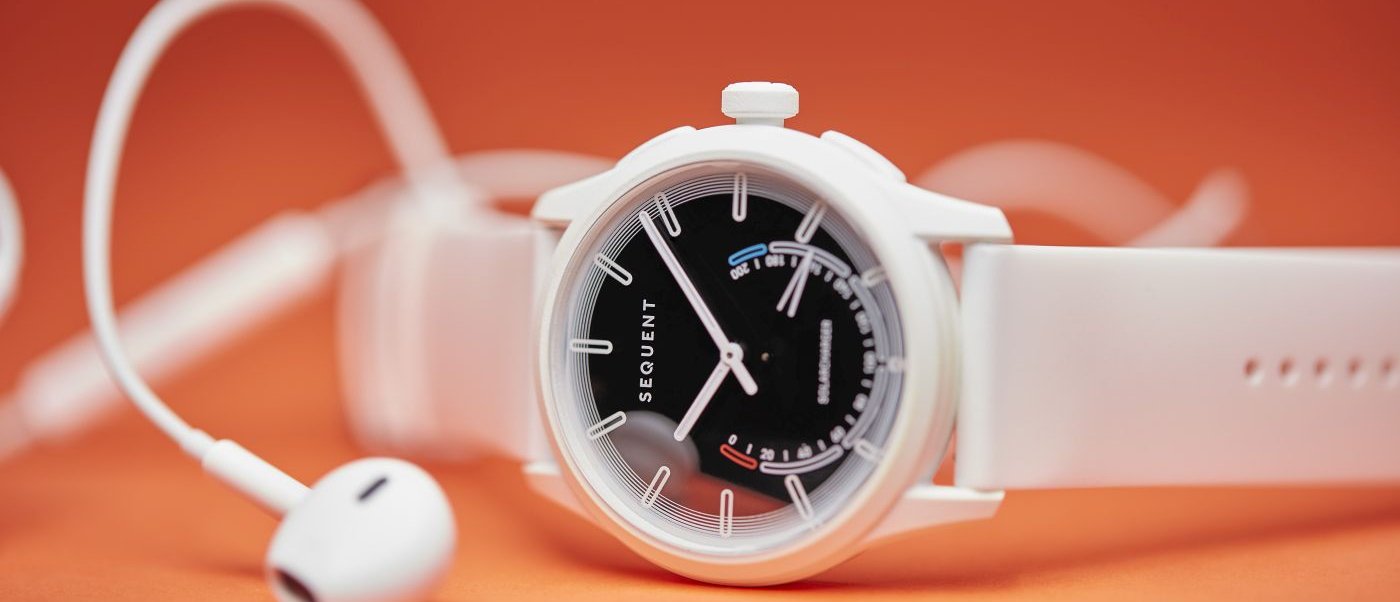 TECHNICAL SPECIFICATIONS
Powered with the largest solar panel ever made for a hybrid smartwatch
First solar smartwatch made of upcycled #Tide ocean material
Assembled in Switzerland
Stand-by time of +2 years
Auto-GMT travel feature
Ultra-precise of ±0.3 seconds a day
Oxygo® app compatible iOS and Android with data stored in Switzerland
Monitors activity, steps, calories, distance, heart rate, sport sessions with e-GPS, sleep
24/7 always-on activity tracking