R
ichard Mille's new RM UP-01 Ferrari timepiece rolls back the limits of the possible by taking up the ultra-flat challenge. At just 1.75 millimetres thick, it constitutes a triumph of technical prowess and exemplifies a new approach to watch mechanics in which technicity more than ever dictates aesthetics. A model resulting from many year's work, dozens of prototypes and more than 6,000 hours of development and laboratory testing.
Meeting the challenge of an ultra-flat watch precluded a traditional movement with superimposed gears and hands. Richard Mille therefore opted to distribute what could not be stacked over a broader surface area by creating a perfect symbiosis between the movement and case, each ensuring the necessary rigidity of the other. The RMUP-01 manual-winding movement with hours, minutes and function selector – capable of withstanding accelerations of more than 5,000 g's – thus boasts a thickness of 1.18 millimetres, a weight of 2.87 grams, and a power reserve of 45 hours.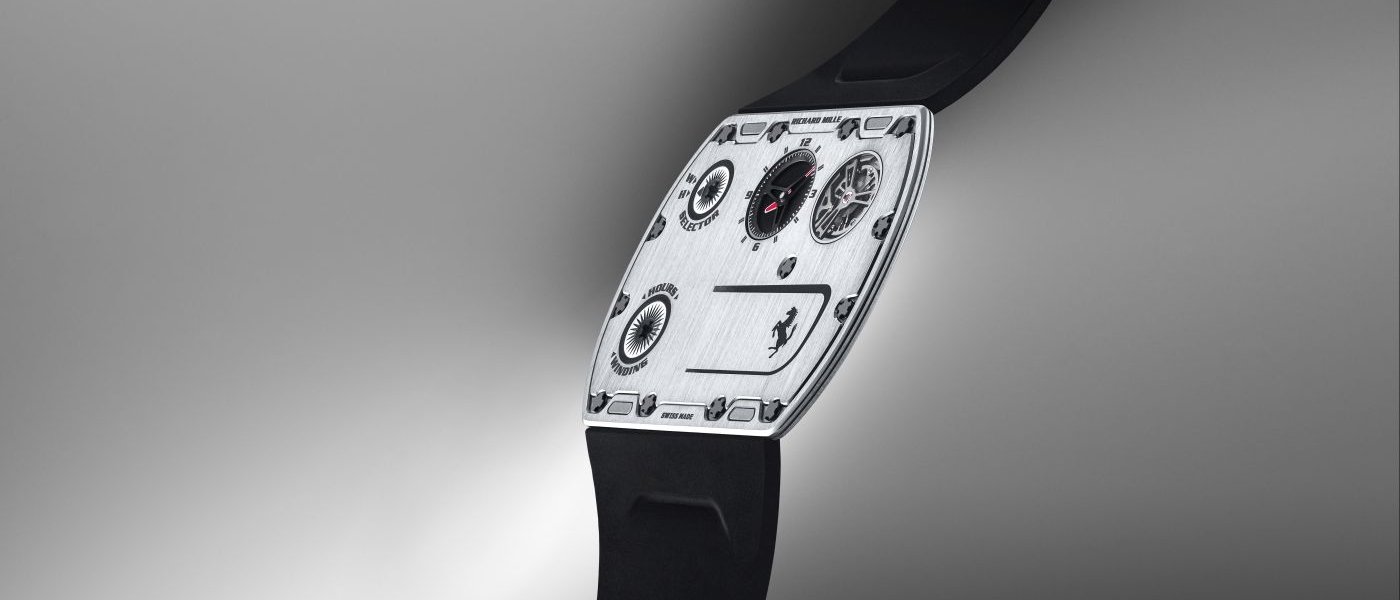 To ensure optimal functioning of the going train, the baseplate and skeletonised bridges are crafted of grade 5 titanium, guaranteeing perfect flatness without compromising strength. The patented extra flat barrel is fitted with an extraordinarily fine hairspring and the architecture of the escapement was entirely redesigned. To reduce depth, the small plate of the balance and the dart (guard pin) – two parts that prevent the anchor from slipping back during the free phase of the balance wheel's movement – were eliminated. The new ultra-flat escapement, also patented, replaced these 'anti-reversal' elements with an elongated fork with new horns. Likewise, the index was set aside in favour of a variable-inertia balance crafted in titanium whose six weights allow for fine-tuned calibration of the regulating organ.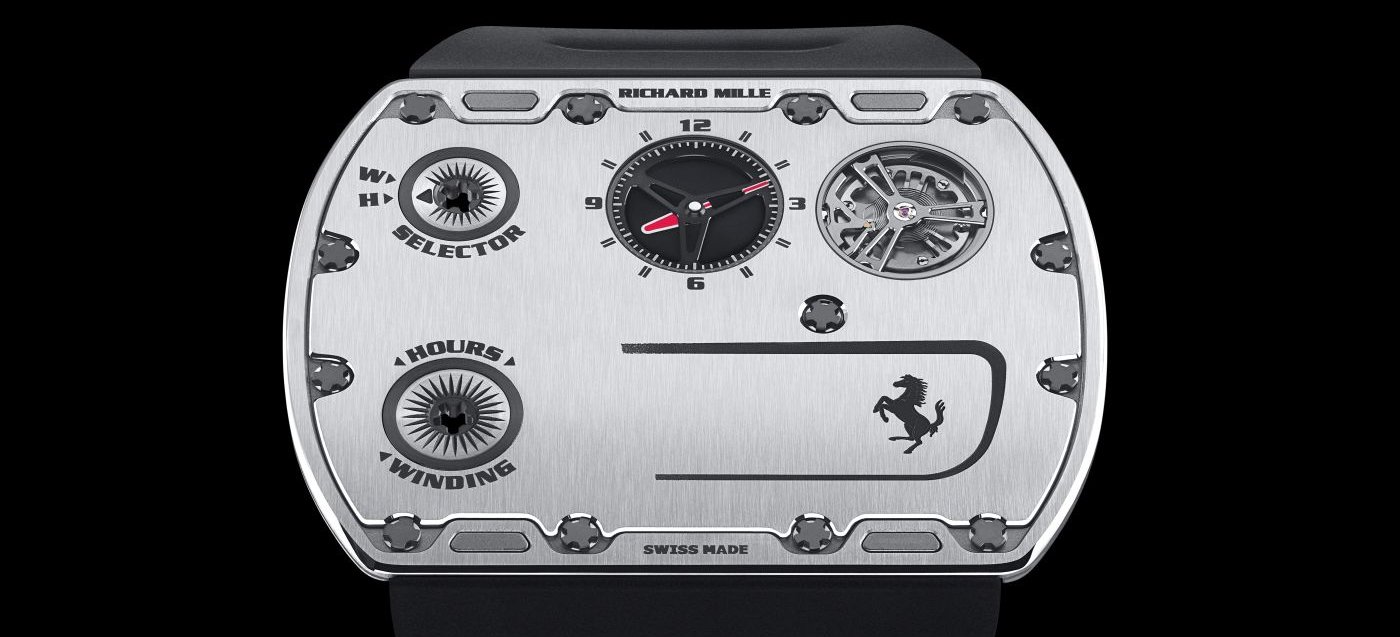 As a material for the case – just 1.75 mm in height and water resistant to 10 metres – titanium was chosen for the advantages it offers in combining lightness and laboratory tested resistance. The two sapphire crystals, one over the time indicators whose hands are directly affixed to the wheels, the other positioned over the regulator (balance wheel-spring assembly) to showcase the movement's operation, were also reduced in thickness to two tenths of a millimetre with a diameter calculated to ensure their resistance during testing phases. The narrow tolerance range and extreme thinness of each part required the focus to be particularly meticulous and checked at almost every stage of machining. It was therefore determined that cases for the RM UP-01 Ferrari would be machined in-house at the Richard Mille movement department.