S
wiss smartwatch manufacturer Sequent is launching a collaboration with independent creator and artist seconde/seconde doing a spin on its SuperCharger model.
For those unfamiliar with seconde/seconde/, aka Romaric André, he has built a strong reputation on modifying vintage watches for the Banksy generation. And bring here is unique artistic approach to Sequent.
We all need some self-motivation and get kicked sometimes - every time you look at your Sequent Smart-Ass Watch, it will make you smile but also remind you not to stay in your comfort zone and push yourself a little further everyday...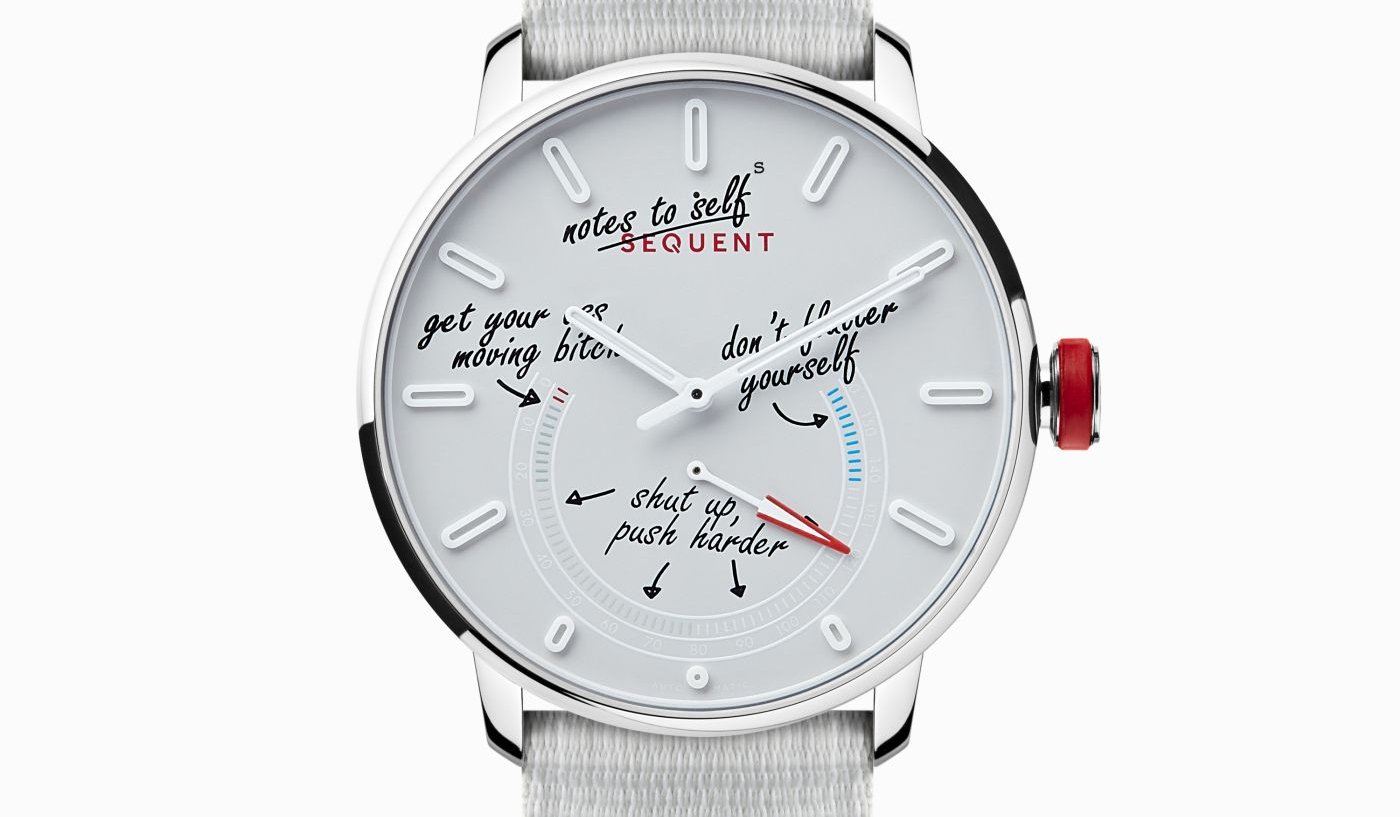 The watch comes in a limited edition of 160 pieces, one for every heartbeat indicated in the activity and heart rate tracking monitor indicated by the 6 o'clock sub-dial. Made of stainless steel and aluminium it features a matte white dial with applied 3D SuperLuminova® indexes, that glow in the dark.
The Smart-Ass Watch is equipped with the newest self-charging SC 2.2 movement technology, that transforms body movement into electrical power. It can monitor your steps, calories, heart rate, sleep, blood oxygen levels and even record sport sessions.
The Sequent Smart-Ass Watch has only eight parts, no gears, and no screws in the movement. It sets a new standard in the watch industry as the first automatic movement that transforms kinetic energy into electrical power for a smartwatch, hence supplying the watch with virtually infinite power reserve. The timepiece boasts a standby time of more than 2 years. It is precise to ±0.3 seconds a day and also features an opening in the centre for the newest heart rate sensor, paired with the Oxygo® app to store all the wearer's activities.
The watch is exclusively available on the brand's website for a retail price of CHF 549.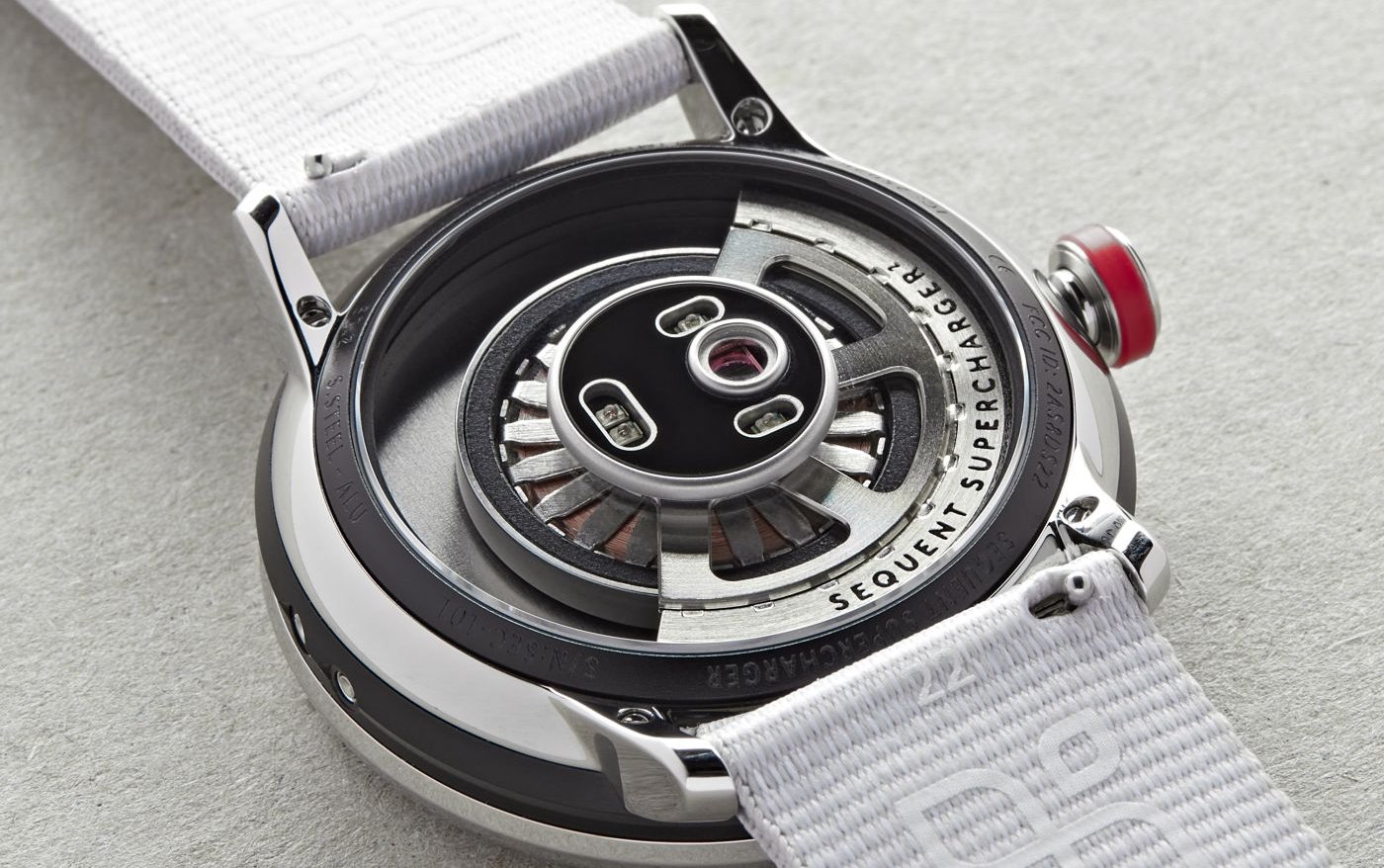 TECHNICAL SPECIFICATIONS
Limited Edition of 160 pieces
Unique Self-charging mechanism
Activity tracking
Distance monitoring
Heart rate monitor
Blood oxygen level monitoring
Sport tracking with connected e-GPS (requires phone)
Compatible iOS and Android
Stainless steel case
Black aluminium case ring
Sapphire glass
Open caseback
White matte dial with applied SuperLuminova® indexes
White matte hands filled with SuperLuminova®
Unique activity tracking
Available in Eco #Tide ocean material or rubber
Diameter : 42.10 mm
Height : 14.20 mm
Lug to lug : 45.50 mm
Strap width : 22.00 mm
Case weight : 56 gr
Strap weight : 22 gr
Water resistance : 50 meters
Price: CHF 549