S
ince 2019, Thomas Baillod, the daring entrepreneur at the helm of BA111OD, has been shaking up the conventions of watchmaking, which are sometimes too conservative for his taste. After rethinking the margins linked to distribution channels and demonstrating that it was possible to innovate in the watchmaking industry's business model, he went even further by combining one of the most prestigious watchmaking complications, the tourbillon, with a technological feat: the very first NFC-connected sapphire crystal in the history of watchmaking. This convergence of art and technology strengthens the bond with customers and pushes the boundaries of the customer experience.
With the Chapter 4.5 The Veblen Dilemma Tourbillon, BA111OD combines the quintessence of Swiss haute horlogerie with customized services for its clients. This exceptional watch, entirely made in Switzerland, offers a unique design and an innovative approach. Unlike traditional connected watches, the technology is integrated only into the sapphire crystal, preserving the aesthetics and integrity of the mechanical movement. With features such as a concierge service, private invitations and a personalized user experience, BA111OD strengthens the special bond with its customers.
In response to numerous requests, BA111OD introduces the all-new 40mm case size for the Chapter 4.5 The Veblen Dilemma Tourbillon, offering a perfectly unisex design. This versatile size ensures that both men and women can enjoy the elegance and sophistication of this extraordinary watch.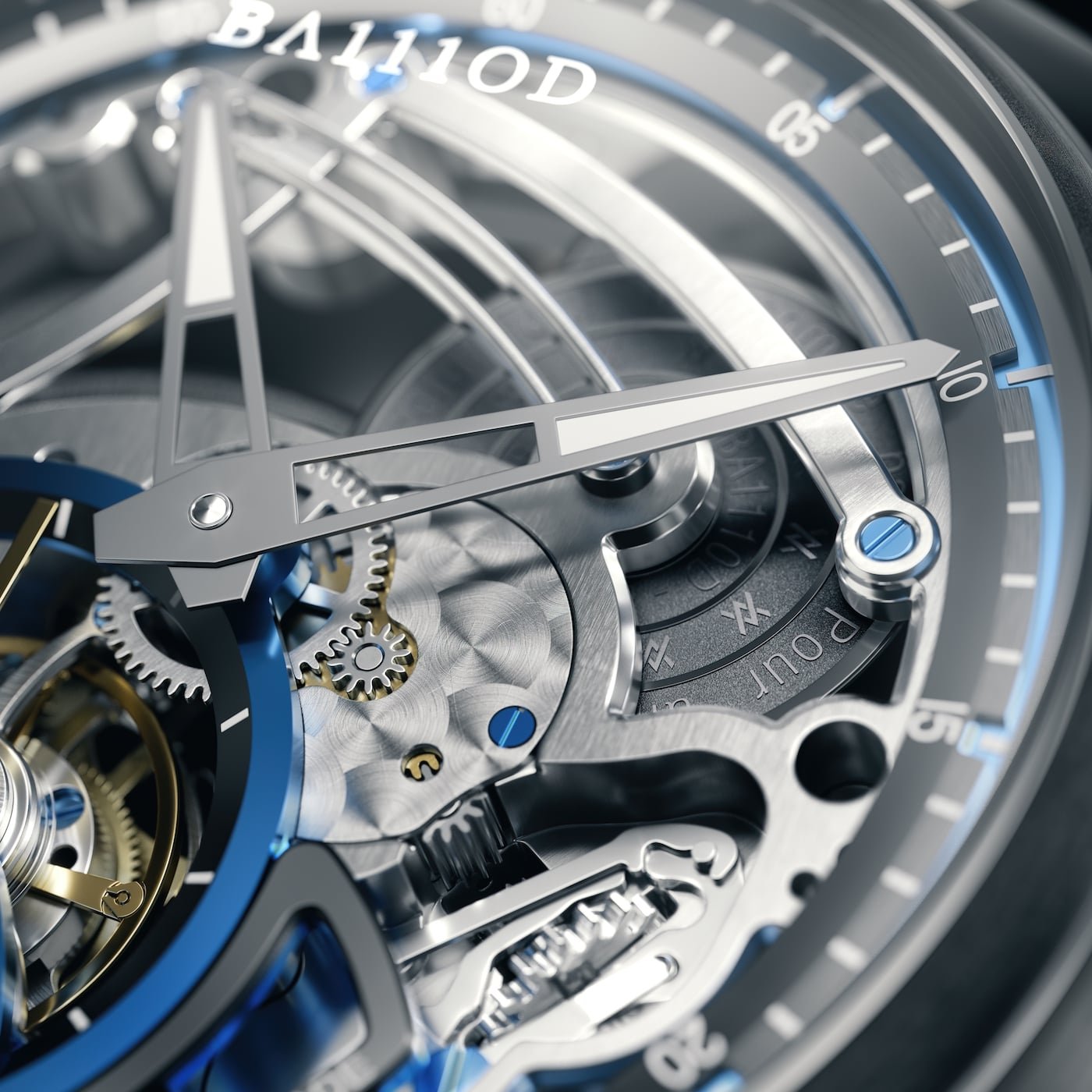 The Chapter 4.5 The Veblen Dilemma Tourbillon, with its contemporary beauty and high-end finishes, embodies the excellence of fine watchmaking. With a 40mm grade 5 titanium case with an exclusive tantalum grey DLC treatment, a hand-wound movement and a 105-hour power reserve, this exceptional timepiece demonstrates BA111OD's commitment to quality and innovation.
Since 2019, each launch orchestrated by Thomas Baillod, the founder of the watch brand BA111OD, via the LinkedIn platform and private events, is eagerly awaited by his Afluendors (a contraction of "Ambassadors, inFLUENcers and venDORS"). Each time, the recipe is the same: the presentation, to a growing and committed community, of watches with a powerful DNA and design, with a clear positioning and at a price never seen before on the market.
Chapter 4.5 The Veblen Dilemma Tourbillon is now on sale as a numbered edition for CHF 5540. The first deliveries are scheduled for December 2023.