Tudor, part of the renowned Swiss watch-making company Rolex, has formed last month a brand partnership with Porsche Motorsport. The partnership is timed to coincide with the launch by Tudor of a new line of high-end sport watches evocatively named "Grantour". Tudor is set to become the official "Timing Partner" of the prestigious Porsche Mobil 1 Supercup Championship, from the start of the 2009 season in Bahrain the 18-19 of April.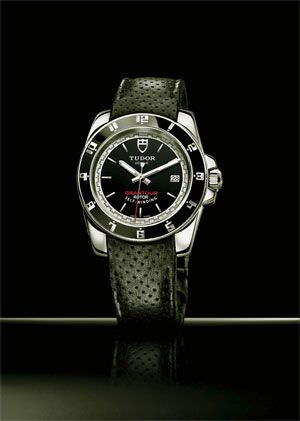 Tudor Grandtour Date

Historically, Tudor and Porsche have always shared common values, inspired by two exceptional men. While one may have been Bavarian and the other Bohemian, both Hans Wilsdorf and Ferdinand Porsche were pioneers of their day and each founded a company that has met with global success. Established in Switzerland, the cradle of the world's watch making industry, in the early 20th century, Wilsdorf initially devoted himself to developing Rolex watches.

Inspired by an interest in the English Medieval royal dynasty of the same name, Wilsdorf acquired the Tudor brand in 1926, and started making watches under the name in 1946. Both Tudor and Porsche launched iconic models in the 1960s - the highly successful Tudor Prince and the Porsche 911. The Tudor model captivated the Porsche drivers racing at Nürburgring, Daytona, Monza, Le Mans and other legendary circuits around the world and, when the Tudor Oyster Date Chronograph was launched in 1971, it was instantly baptised the "Porsche Watch" and has since become a highly sought-after collector's item.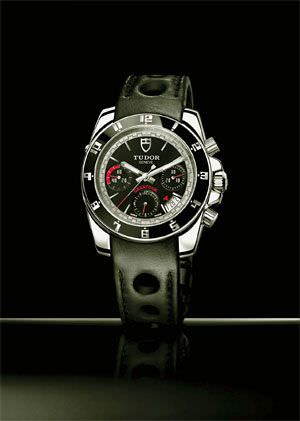 Tudor Grandtour Chrono

Over the past 25 years, Tudor and Porsche have striven to push the boundaries of design, technology and reliability. There is a synergy between the two, and Tudor and Porsche Motorsport are proud to bring their two emblematic brands together in support of the Porsche Mobil 1 Supercup international series.

More information on www.tudorwatch.com

Source: Key Partners (KPMS)
Contact:[email protected]