W
e might as well say it straight out: it is absolutely impossible to sum up here every feature that constitutes the huge originality of the calibre 9012, designed and manufactured by Bernhard Lederer for his Central Impulse Chronometer!
As with any innovation, this one did not come from nowhere, but is based on the work of two great horological pioneers of the "natural escapement" (in other words, an escapement that provides a direct impulse at each oscillation, using two escape wheels turning in opposite directions), an exploration begun by Breguet and refined by George Daniels. As Bernhard Lederer says, he set out to "complete" this unfinished work.
The Central Impulse Chronometer comes in an understated 44mm round case in pink gold with a smooth bezel. The vast minimalist dial is broken up by a large snailed small-seconds dial at 8 o'clock. A second version, in white gold with a black sunray-brushed dial, has several openings revealing the movement and offering a plunging view of the end of the wheel train, the remontoires and the escapement, which are the distinctive features of the Central Impulse Chronometer.
His Central Impulse Chronometer, the fruit of several years of reflection and development, is composed of two escape wheels that work in alternation and are connected to a pallet fork which is "absolutely one of a kind, a real metronome for watches", in terms of its profile, its rubies, its lift angles, and the way it comes into contact with the components it guides – so lightly and gently that it is virtually silent.
These two escape wheels are set at the end of two separate gear trains, each of which has its own mainspring and 10-second remontoire.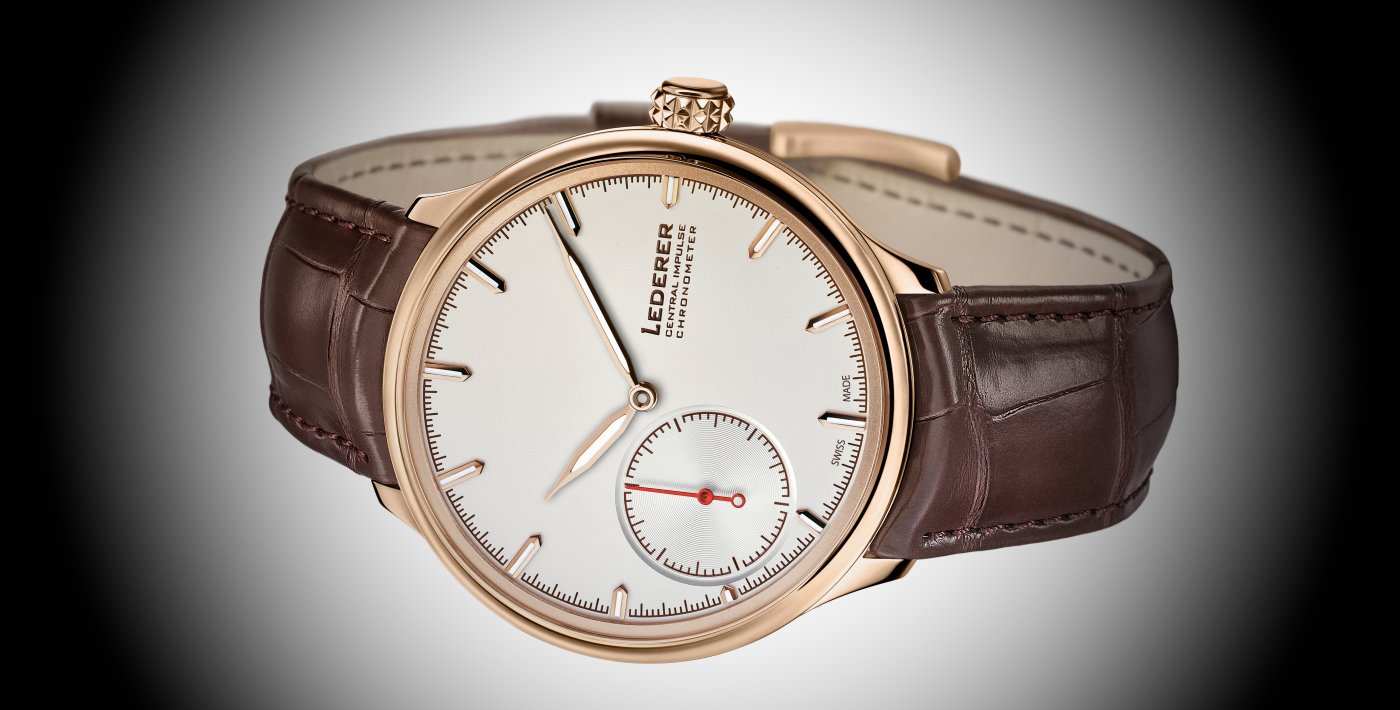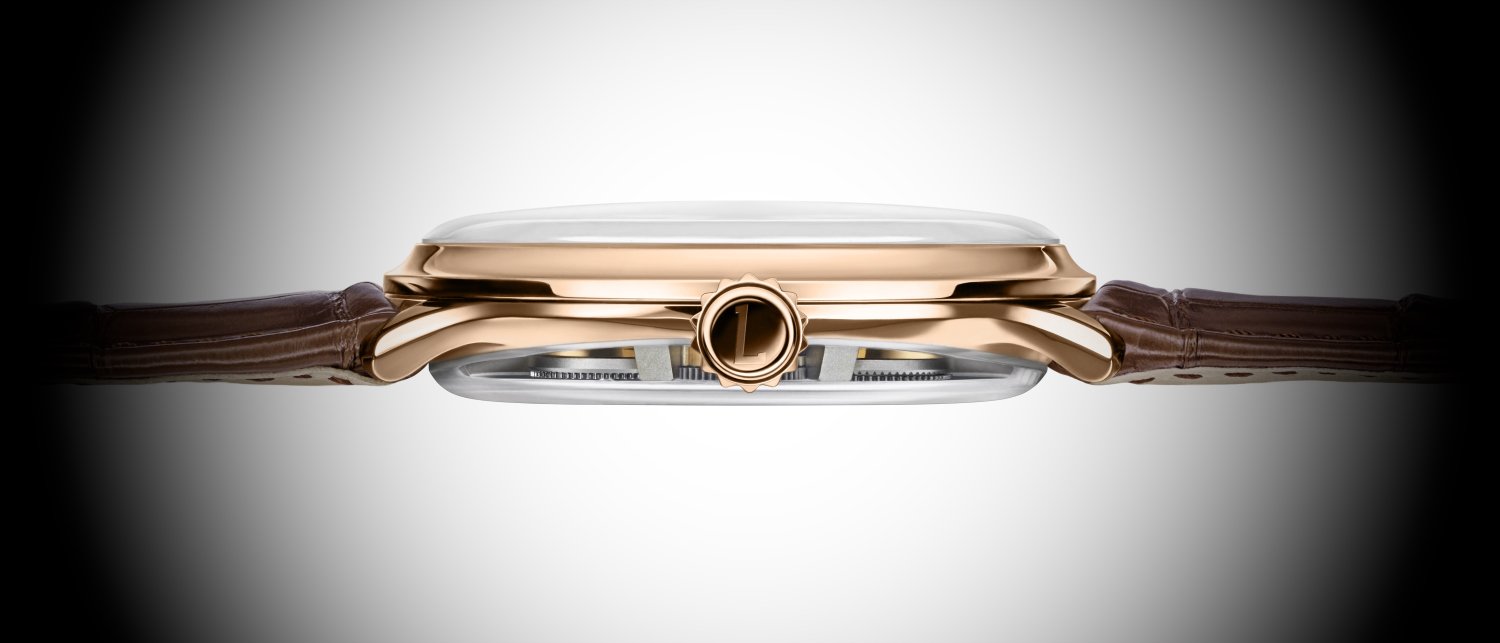 Greater isochronism, greater stability, less contact between components, a gentler driving force, extremely fine adjustment – everything here tends towards superlative chronometry. This watch marks an important milestone and, again, it's one we will be coming back to.