T
he strange times of pandemic and lockdown prompted many people to make important life decisions – both personal and professional. For Guillaume Sireyx, this meant starting his own business. "I was fast approaching 40," he says, "I knew it was now or never."
At the time, Sireyx was head of industrialisation and quality control at Zenith. Setting up his own company was something he'd often discussed with a colleague, Marie-Aude Acker, who was in charge of planning and logistics at the Le Locle firm. Together they began to think about which areas of watchmaking were underserved; areas to which they could bring added value. Then one day, while searching through the brand's archives, Acker came across some old Neuchâtel clock parts. Could this be it?
Marie-Aude Acker and Guillaume Sireyx, Keris co-founders
Twelve years earlier, Sireyx had been involved in an interior design project. The Neuchâtel clock hadn't been fashionable in a long time, yet he could see its potential not just as a mechanical timepiece but as a piece of furniture and a kinetic sculpture. A creative horizon opened up before the two colleagues and now business partners at the head of their newly formed brand, «Keris».
Rebuild a network of suppliers
They began by studying the composition of the market, noting that the vast majority of clocks ran off quartz movements and were aimed at the mass market. The wristwatch's predominance meant that very few companies were producing high-end mechanical clocks. Erwin Sattler in Germany and Utinam in France were two of the biggest names in the wall clock market, with Qlocktwo and L'Epée among those producing smaller clocks.
When it came to the traditional Neuchâtel clock, an even more targeted segment, Roger Wermeille at Le Castel (read our article) was the last man standing. Their decision was made: the cuckoo clock was back in style (more here); now it was the Neuchâtel clock's turn to be reinvented as a contemporary "time object".
The Alp' clock
These were the first steps in what would be an uphill trek. There is no supply chain for this type of product: Le Castel, for example, works only from its own stock. They would have to improvise. Having designed a base movement, the two partners went in search of large components. "Rather than a rotor spring, we opted for a constant-force spring, commonly used in other industries, which has the advantage of providing uniform torque," Guillaume Sireyx explains.

Help came from tool manufacturers and in some cases 3D printing. Materials such as stainless steel, aluminium, hand-sanded glass and wood are locally sourced. All the movement components originate in the canton of Neuchâtel. Cases and other external parts come from Berne or across the border in France. Sireyx and Acker put together a network of some thirty suppliers for the 160 components of their first clock.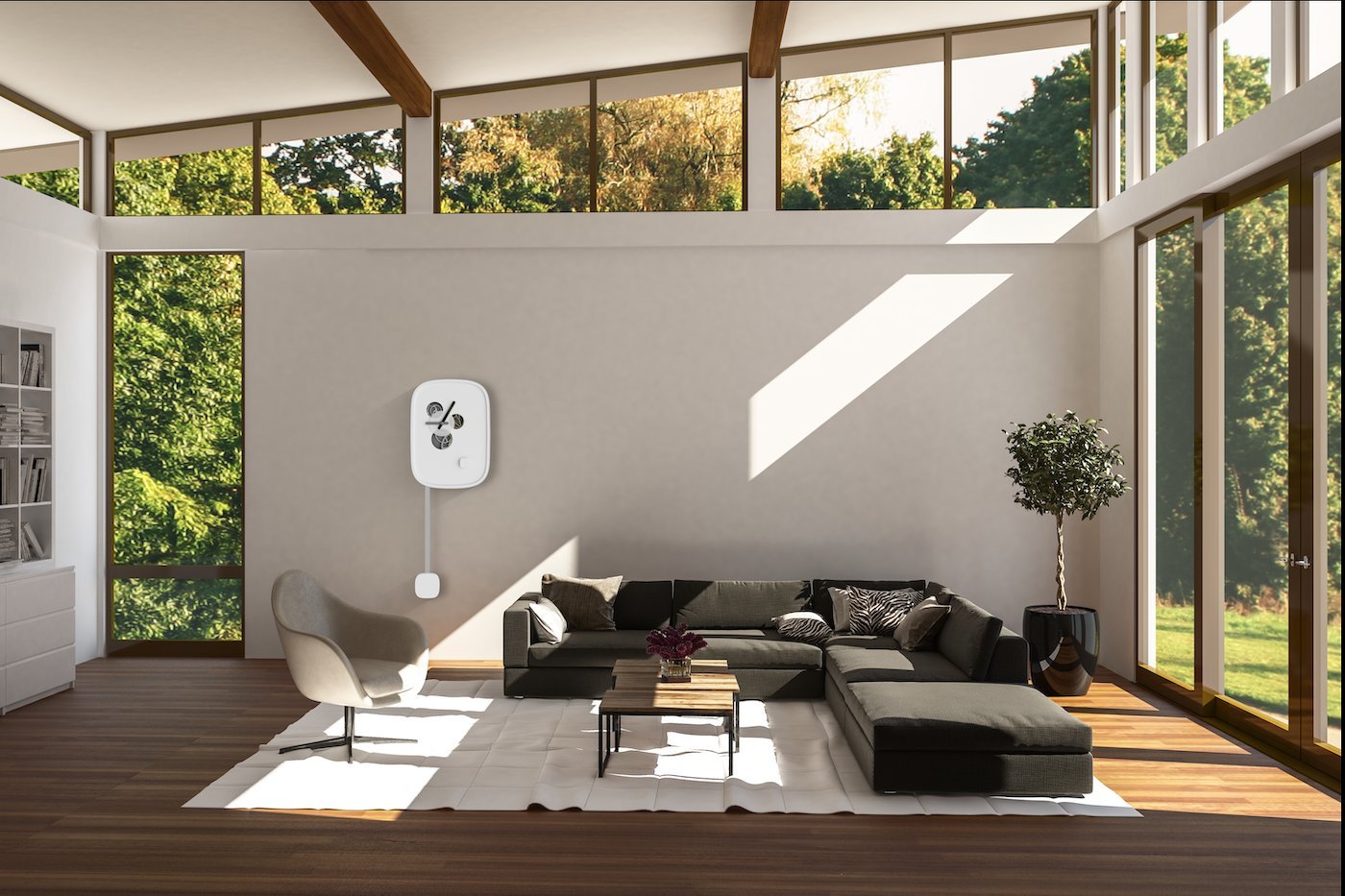 Contemporary design
A clock is the ultimate slow-living, contemplative object; one that Keris is intent on bringing into the twenty-first century. Pure lines, imagined in consultation with an outside designer, frame three openings that reveal parts of the movement inside, including the Graham escapement. "We decided against two elements which we thought didn't match with modern tastes, namely the weights and the traditional winding system which we've replaced with an easy-to-use button," says Guillaume Sireyx.

The first prototype movement was up and running in spring 2021. By the end of the year, a series-produced version was ready. Keris took its first orders the following year. The brand is financed by the two founders, and by family and friends. Alp', their first model, has a fifteen-day power reserve and sells for CHF 11,900. "We want our clocks to fit with modern interiors," Marie-Aude Acker explains. "Prices are based on Swiss-Made production from quality components. We offer numerous personalisation options and are targeting a high-end market."
Distribution is through interior design shops and concept stores, as well as by word-of-mouth. As for watch retailers, "Why not," says Sireyx. "It's a question of how much space do they have. Our clocks take up more room than a wristwatch." The brand also has plans to develop online sales.
Since last year Keris has also been operating as a "white label" brand for other clock companies, working on custom projects and interior design concepts. There is also interest in the network of suppliers they have formed.
Winners of the BCN Innovation award for a concept that is revitalising a forgotten segment, Guillaume Sireyx and Marie-Aude Acker aren't short on ideas, from the development of a standard mechanical movement for contemporary clocks to complications. Thanks to them, Neuchâtel could well reclaim its legitimate place on the clockmaking map.