S
inn is one of those remarkable independent and pretty old watch brands (it was founded in 1961 by Helmut Sinn, who also helped launch Bell & Ross - read his portrait here) that have managed to survive and compete in an increasingly tough environment for them. Resisting the consolidation trend around the big players and luxury giants in the watch industry, fighting the battle for available space in shop windows and taking advantage of the new digital jungle, it has above all kept its core offering: reliable watches from Germany.
One name we shouldn't forget to mention when talking about the "saviors" of the German watch industry is Lothar Schmidt, who is celebrating 25 years as the owner and manager of Sinn Spezialuhren.
As the brand states, its functional mechanical timepieces are today used by pilots, divers, firefighters, emergency doctors, rescue workers, as well as special units of the German police force such as the GSG 9, Germany's commando frogman force KSM (Kommando Spezialkräfte der Marine) and the special unit of the German Central Customs Support Group ZUZ (Zentrale Unterstützungsgruppe Zoll). But above all they are increasingly in the radar of watch aficionados, outside of Germany.
In 1982, Europa Star already reported about the company started by Helmut Sinn.
The brand is indeed reaping today the fruits of a long-term vision, just like another independent watch company we recently wrote about, Swiss brand Doxa (read our article here), in an era that seems obsessed by steel sports watches with true heritage (no Kickstarter storytelling here)!
The 256 Flyback chronograph, a quintessential Sinn timepiece (picture from a 1999 Europa Star edition).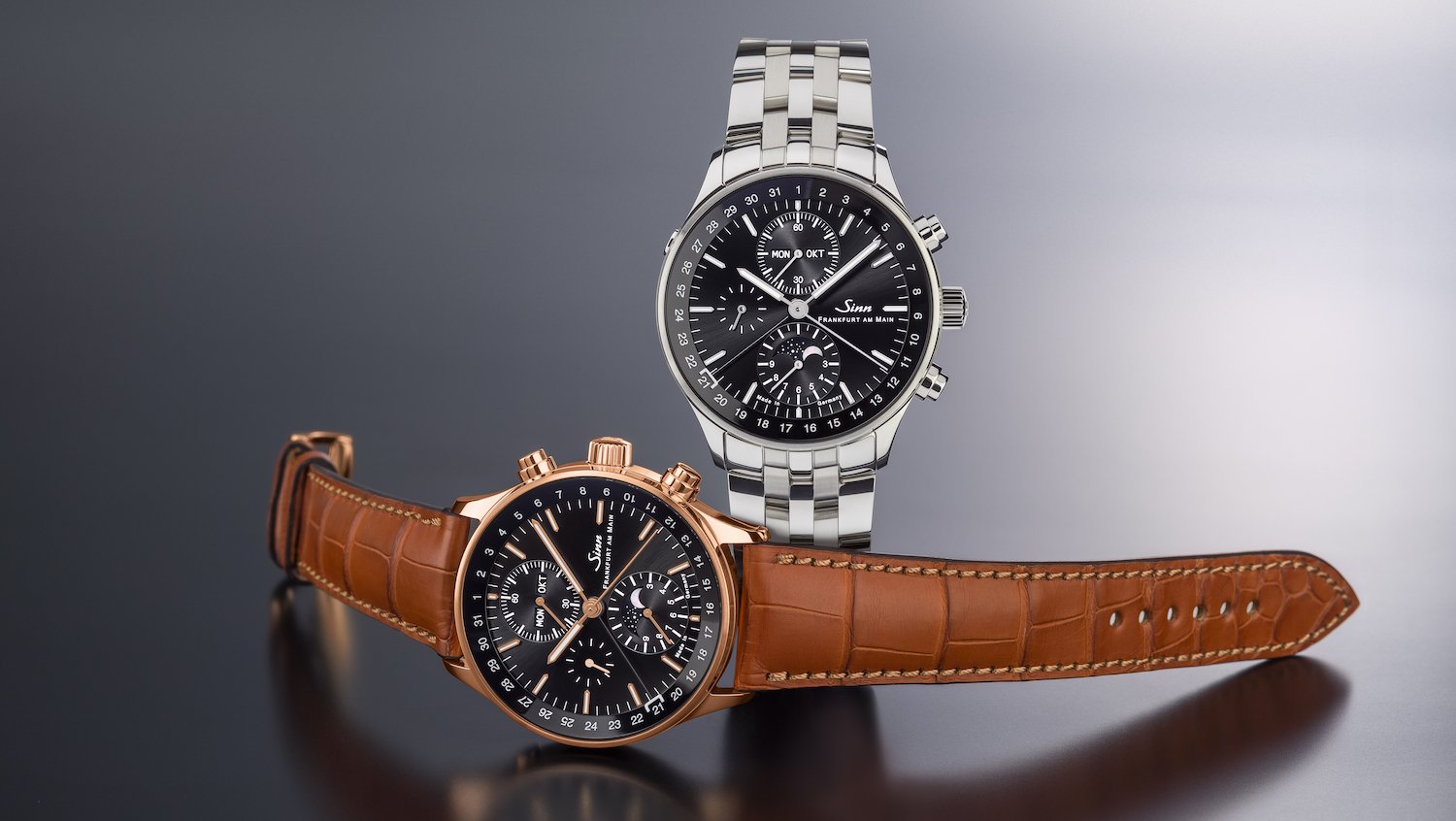 Among other well-managed old independent companies from Germany, we should also mention Mühle-Glashütte, celebrating 150 years in 2019, having survived an incredible number of challenges, from war to flooding (read our article here), Junghans, the leading watch brand on the German market (read here), as well as Jean Marcel, a family business that deserves more recognition abroad (read here). Let's not forget either the new start of a very old brand, Hanhart, thanks to a very young management (read here), as well as Chronoswiss, whose history unfolds on both sides of the Rhine river (we will soon devote an article to this brand).
The Pilot's Chronograph 856 Black, in a Europa Star report about instrument watches.
We often credit – for very good reasons – Günter Blümlein or Walter Lange (as well as Nicolas Hayek!) for the revival of the German watch industry following the reunification process in the 1990s. One name we shouldn't forget to mention is Lothar Schmidt, who is celebrating 25 years as the owner and manager of Sinn Spezialuhren.
Before acquiring the "Helmut Sinn GmbH" on 1st September 1994, this mechanical engineer was working at IWC, to which A. Lange und Söhne was a subsidiary back then. The gifted Schmidt, renowned for case design, was instrumental in the re-launch of the venerable Saxon brand: between 1990 and 1993, he was in charge of the technical production development of the newly re-established A. Lange und Söhne!
Sinn's owner Lothar Schmidt has been managing the German watch company since 1994.
With Sinn, Lothar Schmidt found a good foundation on which to develop his own ideas for technical watches and fulfil his desire for entrepreneurial independence. He expanded the range of models and added new touches by increasing the suitability for everyday use and usability of Sinn watches, with a whole host of self-developed technologies.
The first of his developments – the model 244 made from pure titanium with magnetic field protection and freely oscillating suspended movement – demonstrated a penchant for innovation and laid the groundwork for the standards that Sinn watches now represent.
As shown in this 1987 edition of Europa Star, titanium watches have been a specialty of Sinn for a long time.
When Lothar Schmidt took over the company in 1994, there were just over a dozen employees. Now they are over 160.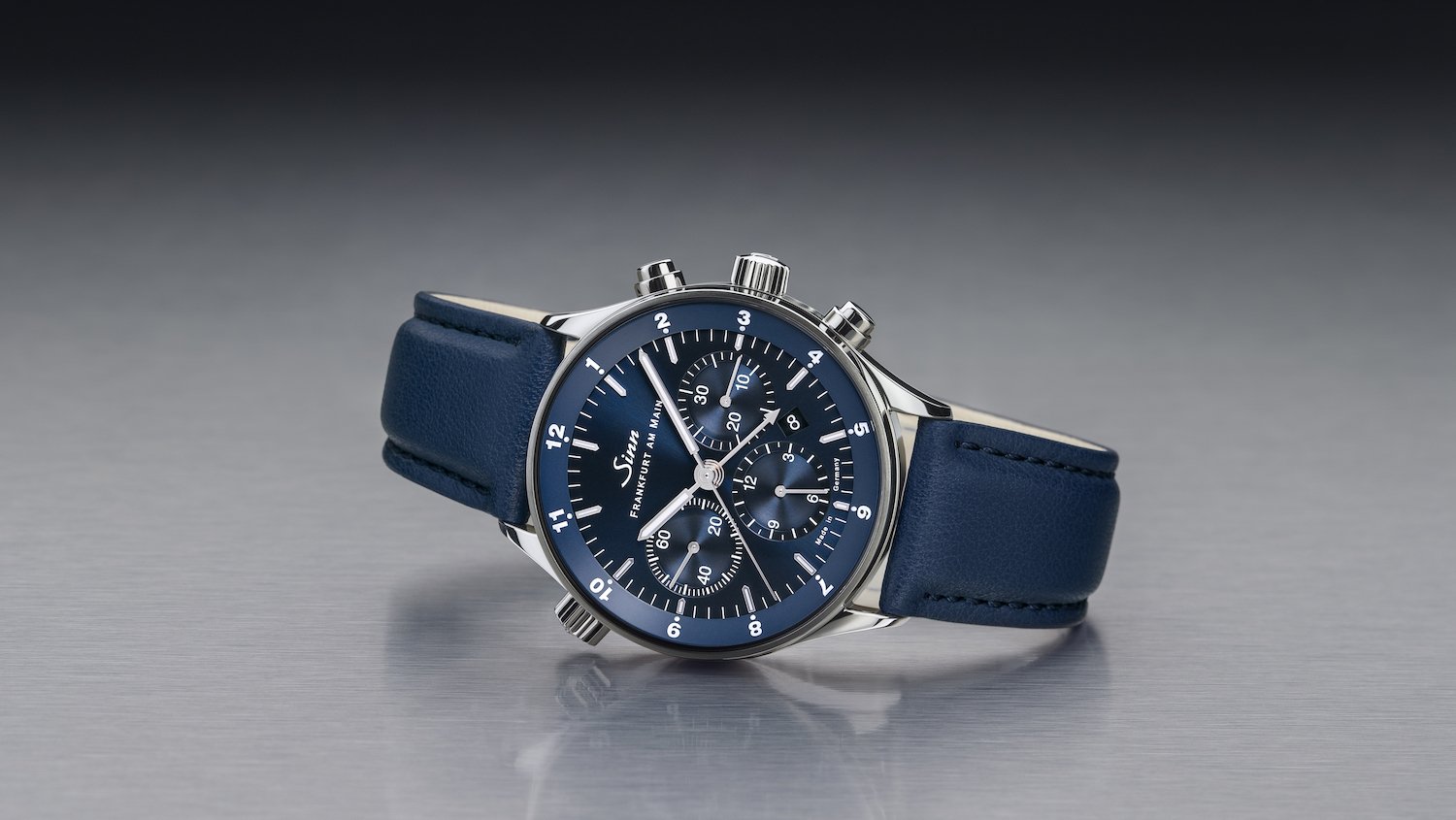 This also applies to the diving watches made from German submarine steel, which Sinn Spezialuhren had tested and certified by Germanischer Lloyd in Hamburg (now DNV GL) in 2005 with a focus on pressure resistance and in accordance with the European EN205 diving device standard and the EN14143 standard. It was the first and yet only company in the industry to do so.
The Frankfurt Financial District Watches, which Lothar Schmidt developed in 1999 as an homage to the city in which his company is based, represent another milestone during his time. These are traditional dress watches which display up to three times zone at a glance.
The Skyline model also pays tribute to Frankfurt, the hometown of Sinn.
6012 Rose Gold Anniversary model launched for the 20th anniversary of Frankfurt Financial District. Limited to 50 pieces.
Schmidt effectively re-established the Sinn company, which has developed a renowned reputation as a manufacturer of quality mechanical timepieces under his supervision. Among Sinn's innovations are technologies like Diapal, Ar-Dehumidifying Technology, Hydro, Tegiment and Magnetic field protection.
One of Sinn's latest "out of the box" innovations: a hybrid strap for mechanical and connected watches! We don't see many in circulation, but it contributed to the whole smartwatch debate...
When Lothar Schmidt took over the company in 1994, there were just over a dozen employees. There are now a total of 120 employees at today's headquarters in Frankfurt-Sossenheim, which were completed in September 2017. There are also around 45 employees at the affiliated companies SUG Glashütte (Sächsische Uhrentechnologie GmbH Glashütte) and S&S Uhrenmanufaktur GmbH.
Explore the Europa Star archives - Join us as a Club member
Including over 350 fully searchable back issues, up to the latest 2019 publications. A treasure trove for all knowledgeable professionals and aficionados.