I
n the vibrant city of New York, Brew Watch Co. has emerged as a rising star of American watchmaking, embodying the creative essence and entrepreneurial spirit of this dynamic capital. Launched in 2015 through a Kickstarter campaign by Jonathan Ferrer – a confident and ambitious product designer – Brew taps into the universally relatable coffee culture.
The brand's philosophy revolves around the ritual of finding solace during the daily grind. The designs draw inspiration from the aesthetic elements of industrial espresso machines, using colours, textures, and finishes that evoke the world of baristas. Some signature models even feature a unique "brew" timer on the dial or rehaut, indicating the optimal time to pull an espresso shot.
Brew Watch Co. was conceived by Jonathan Ferrer as a passion project when he began designing watches in the cafe. The Espresso Retrograph is a tonally balanced watch for all occasions.
Brew stands out from the sea of tool watches priced below $500 with a familiar theme presented in an unexpected context. This narrative has resonated with a sizeable audience. Ferrer says, "It's layered on added value. It's a poetic story whether or not people even care about coffee." He anticipates sales surpassing 15,000 units this year, validating the brand's concept, adding, "Somebody can tell you all day long that they love it, it looks beautiful. But seeing a watch purchase come from people across the world definitely confirms it."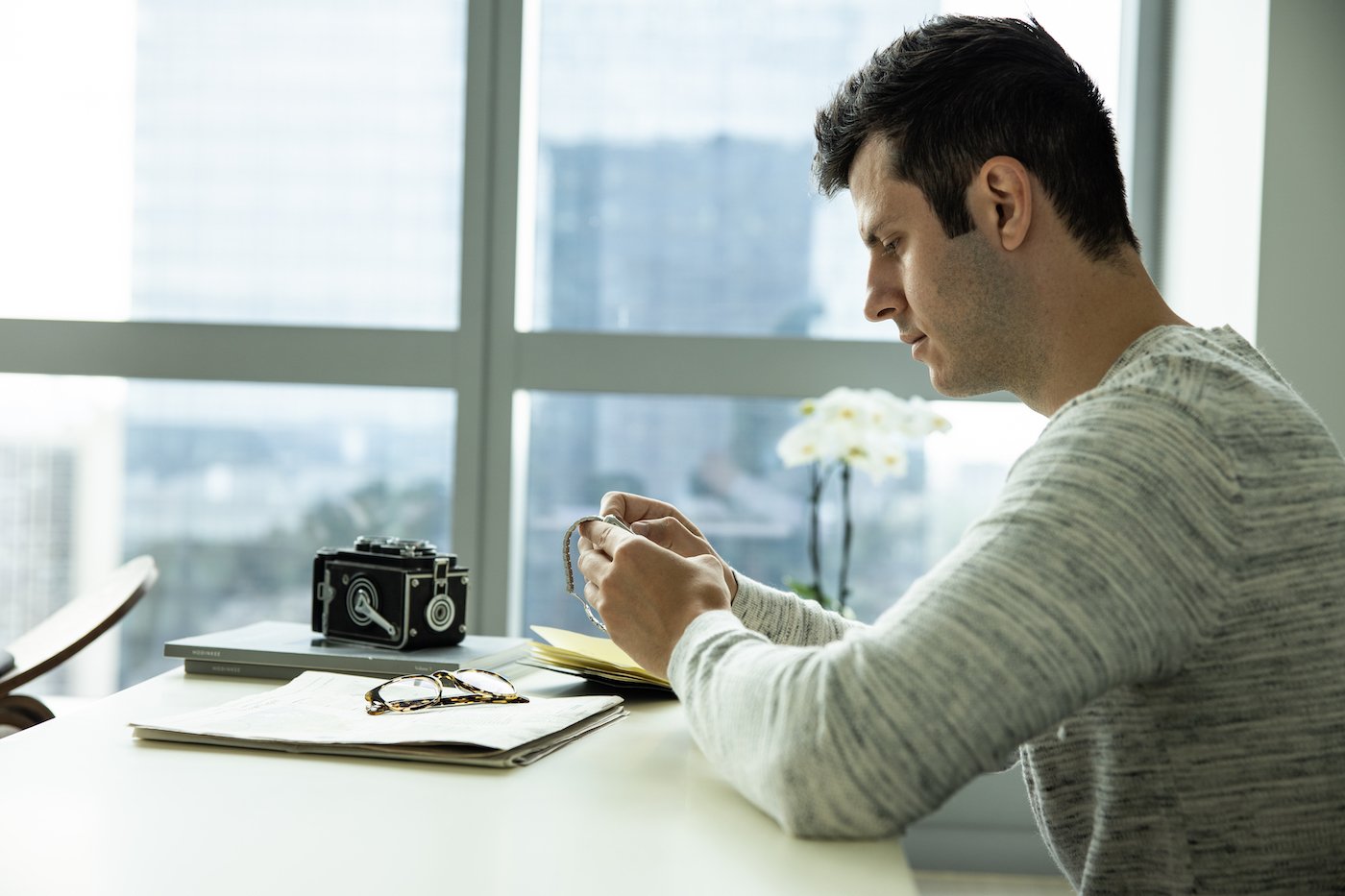 With experience in designing licensed watches for brands like Under Armour and Nike, Ferrer started Brew with only $1,000. While the inaugural shot-timer model kick-started the brand, the subsequent three-hand-date series plunged Brew into the red. Ferrer confesses, "It was a safe bet, but it was so conservative..." Coming from a family background in the craft – his father worked as a jeweller for Tiffany's and his grandfather as a jewellery designer for Cartier – Ferrer recalls how his father always said, "Never get into this industry. It's all labour. No money."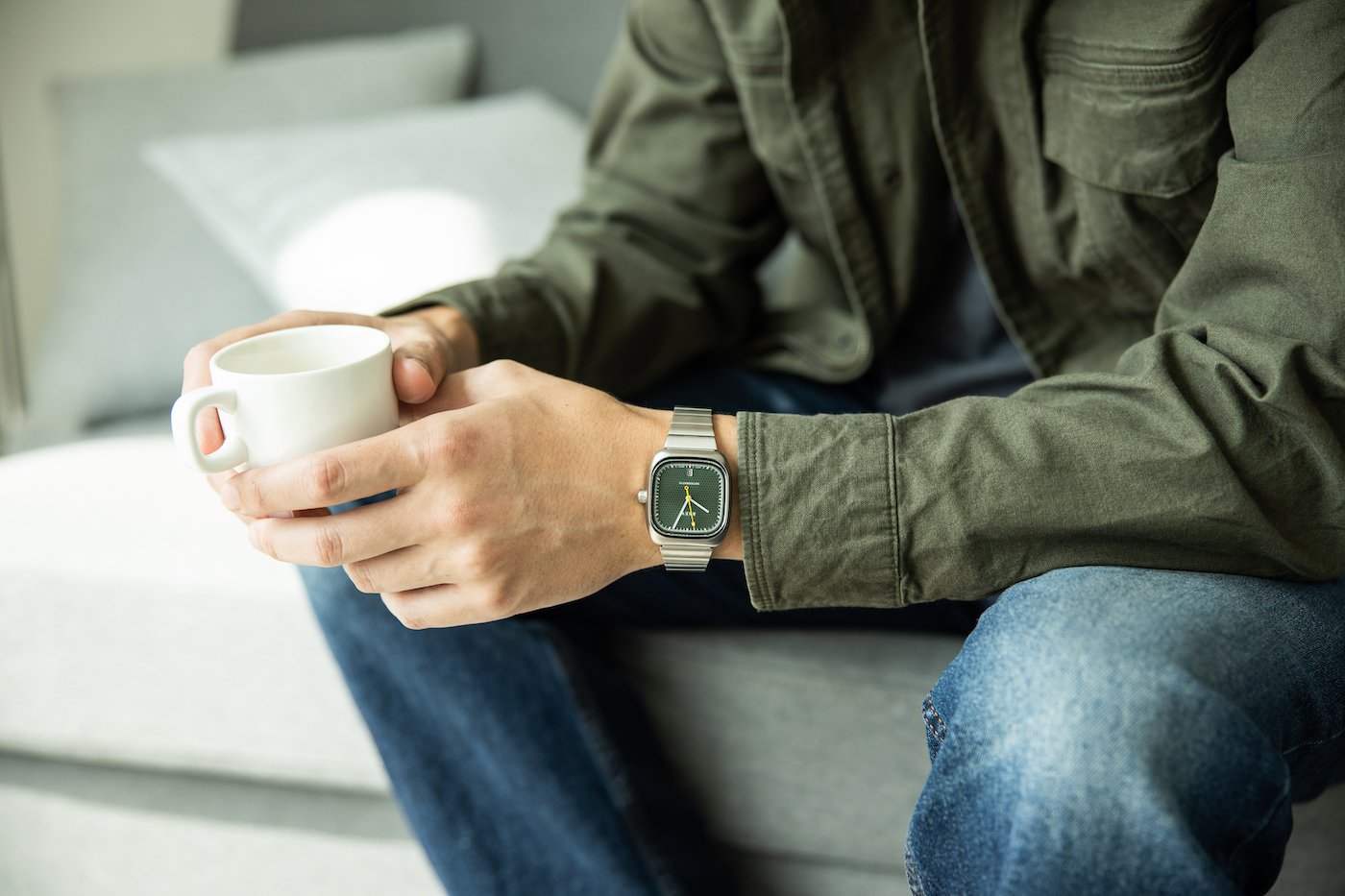 Yet, refusing to accept defeat, he decided to try one more model and introduced the Retrograph in 2018. This rectangular chronograph, powered by a Seiko meca-quartz movement, proved to be a turning point for Brew, generating hundreds of thousands of dollars in revenue and providing a valuable lesson. "I've noticed that the more confident I am, and when my own style comes through in the designs, the more successful they are," Ferrer shares.
An elegant nod to the 1960s style, the Metric Chronograph has specific markers that specify when the optimal espresso shot has been extracted, ranging from 25 to 35 seconds.
"I talked to Max Büsser (owner of independent brand MB&F) once and I asked, 'What part of your designs are user feedback and listening to people versus your own generated ideas?' He told me, 'It's a hundred percent my ideas because the minute I listen to people, I fail miserably and I would never want to fail on somebody else's idea, I'd rather do it on my own.' And that simple philosophy carried over and built confidence in my thinking to do my own designs."
Brew watches have been evolving with new models and through different iterations over the past five years. "People enjoy this transition as the watch becomes smarter with the narrative, and more refined in terms of size and finishing," Ferrer reflects. "I feel on paper, it's beautiful. Everything is perfect. But I feel more anxious than ever because, for me, that says the opportunity has never been bigger than before." As the brand grows, he foresees his customers aspiring for more than just cosmetic changes.
Inspired by 1980s vintage cars, the PVD Black Metric Chronograph blends contrasting components with its red hand against a black PVD case and bracelet, as well as the grey sandblasted crown and pushers.
In the face of relentless market entries, Ferrer discerns a grander scheme for Brew. "Most of the brands die out within three to five years and if they exist longer, you notice a rinse and repeat process. So, the innovation kind of stops where most people would become happy, where I am right now," he says, "but for me, that's slow and steady, not the best for survival." To sustain growth, Brew must veer off the beaten path and uplift the brand. Ferrer asks himself, "Rather than focus on sales, what are you going to do to contribute to the relationships and the connections of people?"
Embracing this mindset led to Brew's "journey of evolution". Ferrer explains, "They might come in at the introductory level, but they want to climb up that ladder, and if they hit the cap, what you notice is, they stop posting their Brew watch and they end up posting a Rolex because they've capped, there's nothing more to get from us." Hence, beyond the attainable $500 watches, Brew plans to venture into different tiers – such as high-end or exotic pieces priced between $2,000-3,000 and produced in smaller batches – to extend the brand's know-how and capabilities.
This might seem like a considerable leap given that Brew currently relies on Seiko and Sellita for movements, imports cases and bracelets from Asia, and handles assembly in Arizona. However, Ferrer envisions shifting towards having watch cases and bracelets, assembly, and servicing done in New York. And the journey doesn't stop there. Brew aims to cultivate an inclusive community while offering an exclusive experience, catering not only to purchasing customers but also to fans of the brand.
The Gold Metric chronograph exudes a distinctive 1970s style from its contrasting gold and black components. The brushed and 3-dimensional details come to life as light catches each individual layer.
Ferrer declares, "I'm going to create a beautiful boutique in Manhattan in the coming months." He acknowledges the audaciousness of this decision in the present climate, "Everyone is like, things are going good, why do that?" Ferrer says his mission is to repay the customers that have supported his journey and create an experience that makes a person feel acknowledged. The boutique represents a significant financial undertaking, but for Ferrer, a greater challenge lies in "finding other passionate people that can speak the same connecting language" to deliver the Brew experience.
Each Brew case is CNC machined out of a solid billet of 316L stainless steel, then individually hand polished and brushed on each case profile. Each watch goes through extensive testing and quality control, ensuring its accuracy, reliability, and longevity.
"Business-wise, luckily there are no investors, it's still just me," he says. "I started with a thousand dollars. This would have been any investors dream ten years ago. It's essentially a unicorn project." Despite the promising prospect, Ferrer has no intentions of relinquishing control. "It's still all from that thousand dollars to this day. Like Max (Büsser) said, if you fail, fail on your own dime in your own idea, and that's the most exciting thing."
As the saying goes, New York is where dreams come true. When was the last time an American watch brand opened a boutique in Manhattan? Ferrer is quick to interject: "And it's not even to sell watches, although that will be a part of it." The space will serve as a Brew concept store and, of course, feature local artisan coffee. "Again, sales are totally fine, but not the main premise." Clearly set on an elevated journey, we know where Brew Watch Co. is headed.