V
ictorinox has just opened its ninth store in Switzerland, in Lausanne. It is the second store operated on the shores of Lake Geneva by the emblematic Swiss knife brand founded in 1884, which has also produced watches since 1989 (a development originally initiated in the United States under the "Swiss Army" brand).
Several important milestones have marked the history of this industrial giant, which employs more than 2,000 people. By the end of the 19th century, its status as a supplier to the Swiss army enabled the small workshop to massively increase the volume of knives it manufactured. Victorinox, which produced its 500 millionth "Original Swiss Army Knife" in 2017, still supplies the Swiss, German and Dutch armies today.
In 1921, the company introduced stainless steel into its knife production, a very important development which, combined with the first name of the founder's mother, Victoria, also gave rise to the name "Victorinox" (the current iconic watch collection is also called... Inox). A decade later, it pioneered automation, commissioning Brown Boveri (the future ABB) to install a fully electric power plant at its headquarters in the canton of Schwyz in 1931.
The new Victorinox store in Lausanne is the company's ninth boutique in Switzerland. Its target clientele will be mainly tourists.
Like the Swiss watch itself, Victorinox is one of main ambassadors for the image of Swiss-made quality around the world. The "Swiss army knife", a symbol of the nation's high-quality industrial design (a dedicated exhibition was organised at the MoMA in New York as early as 1977) has been copied as much as the Swiss made label itself, and today there are countless variations on the design (as an aside, Victorinox has also equipped NASA, something to remember as we celebrate the moon landing!).
As far as watchmaking is concerned, a turning point came with Victorinox's acquisition of major competitor Wenger in 2005, which resulted a decade later in the pooling of watch production and the inauguration of a Watch Competence Centre in Delémont, Wenger's historic headquarters. The pocket knife sector was very strongly impacted by the increased security measures implemented in the aviation industry following September 11, and this was a major factor in Wenger's takeover by Victorinox.
The Icon collection is the most emblematic of Victorinox watches.
This acquisition and subsequent reconfiguration saw Wenger stop producing Swiss knives to focus on travel accessories and entry-level watches (from 100 to 300 francs). Victorinox's watch output starts at 300 francs, with a mid-range selection up to 1,000 francs. The Inox collection, which as of this year comes in a choice of steel, titanium or carbon cases, is particularly prized for its resistance to shocks – the watch has to "survive" 130 different tests before being released. A viral video series saw it being rolled over by several heavy vehicles, including a 64-tonne military tank...
The integration of Wenger and the development of watches at Victorinox have made the group an important player in the entry-level Swiss watch market. Below the 1,000-franc mark, both brands offer mainly quartz watches. At a time when export volumes in the Swiss watch industry are falling sharply (around 3 million fewer watches have been exported than last year, mostly in the entry-level segment), Victorinox, alongside other major players such as Swatch Group and Mondaine, is at the heart of a crucial challenge for the sector: maintaining its most affordable offering.
In Lausanne, we met Carl Elsener Jr., representing the fourth generation running the family business, to discuss these issues.
Carl Elsener Jr. (centre), at the opening of the new store. He represents the fourth generation running Victorinox.
How important is watchmaking to Victorinox today?
Watches have become an important pillar of the brand and now represent 15% of our turnover. As you might expect, the Swiss Army Knife remains Victorinox's flagship product, accounting for 35% of our sales. Professional knives, of which we offer a wide range in Lausanne, represent 25% of our sales.
Volumes in the Swiss watch industry have fallen sharply since the beginning of the year, particularly in your price segment. In light of this, what future do you see for Victorinox watches?
It is indeed a big challenge and we are going through a difficult year. But we are taking several initiatives to address this. We are working on new designs to make our watches more attractive to new customers. We have also begun to invest more in travel retail by setting up a distribution and sales team dedicated to this important niche. Another essential point is e-commerce, and we have also set up a new team for marketing on social networks. We already have e-shops in Switzerland, Germany, Great Britain, the United States, Canada, Japan and China. Each year we will add a few countries. And we also collaborate with platforms such as Tmall in China.
Victorinox introduced a new version of the Inox with a carbon case this year at Baselworld.
In 2005, you took over your historical competitor Wenger, which also produces watches. What is the positioning of each brand?
We were in competition for many years but after the takeover of Wenger, we positioned the brands differently within the group. Today, Wenger represents our entry level, with watches whose main collections range from 140 to 300 francs. Victorinox watches are mainly positioned between 300 and 800 francs, although we also offer mechanical models that exceed the 1,000 franc mark. Our structure is now clear and we complement each other.
Wenger, a long-time competitor, was bought by Victorinox in 2005. Since then, the brand has focused on travel accessories and watches, abandoning Swiss knives. A new watch centre has been created in Delémont for the group.
Where are the main markets for Victorinox watches?
We distribute our watches in more than 80 countries and the main markets today are the United States, Switzerland and Germany, but also India, Hong Kong and Mexico. The perception of the brand varies greatly between these markets. For example, from the very beginning, we were perceived as a top-of-the-range brand in Latin America. This made it easier to launch our watches. In Switzerland or Germany, on the other hand, it took time for consumers to realise that we not only produce knives, but also quality watches and travel accessories. The Swiss were more difficult to convince than the South Americans!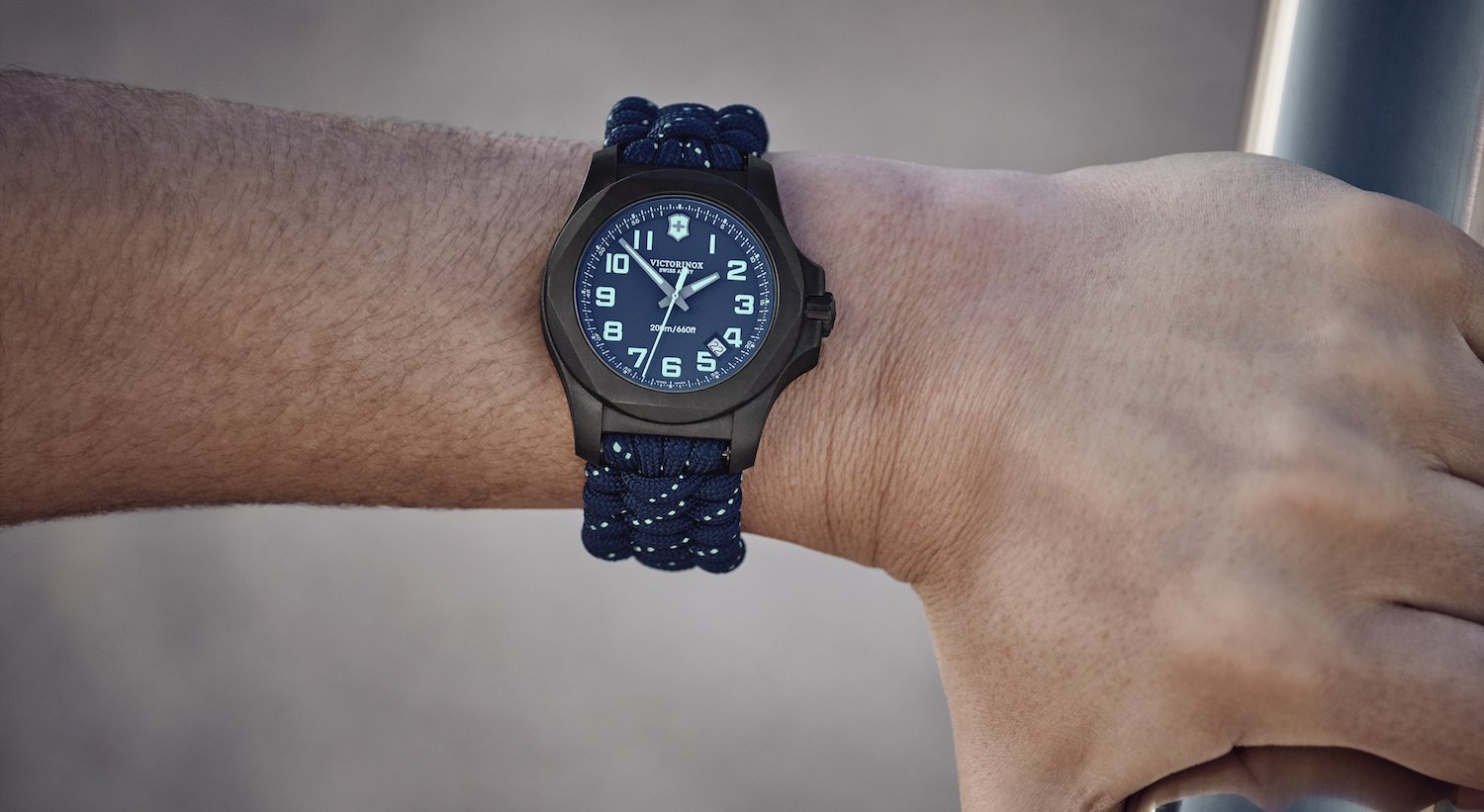 Hong Kong, the leading export market for Swiss watches, is suffering...
It's a difficult situation. Our points of sale remain open, but we have far fewer visitors. The market started off very well in the first half of the year but then tensions mounted and sales were affected.
Last year, you achieved a turnover of 480 million francs. What result do you expect for this year?
We were expecting an increase in our sales, but for the time being it seems that we should be able to achieve a figure comparable to that of last year. I am not satisfied, but in the general context of the global economy and the challenges we face, it's a respectable result.
What is the outlook for 2020?
It's important to concentrate our energies on our existing product categories. After that, our main focus is on the experience our customers receive in our points of sale. But as I have also mentioned, we are strengthening our online presence as this becomes an increasingly important channel.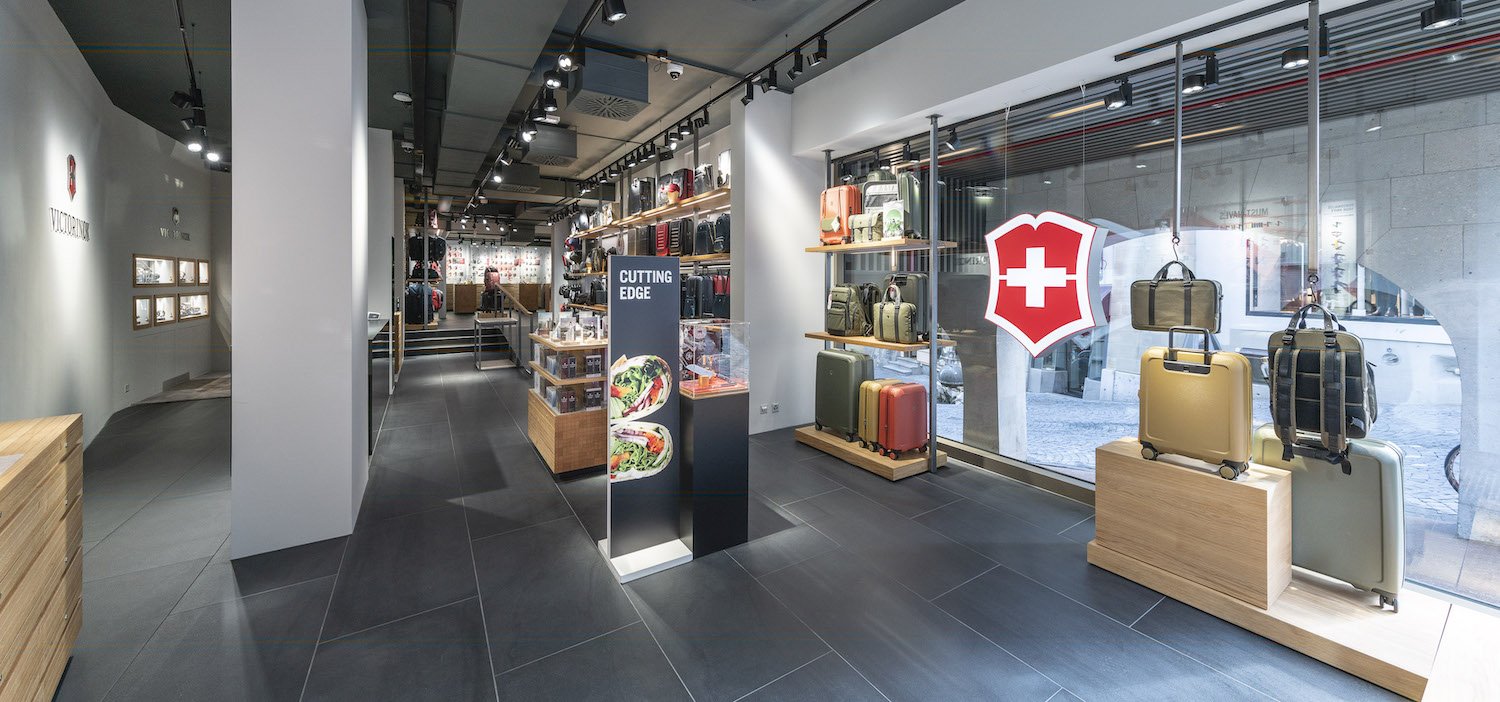 Explore the Europa Star archives - Join us as a Club member
Including over 350 fully searchable back issues, up to the latest 2019 publications. A treasure trove for all knowledgeable professionals and aficionados.