T
he Salon Exceptional Watches Prague 2022 will once again bring watch fans to the Žofín Palace, in Prague in the Czech Republic. Taking place on 21 and 22 October, this 8th edition fits unmistakably into this year's calendar of European exhibitions.
"Among new releases, we can disclose in particular that you will see new products from popular brands such as Chopard, Zenith, Perrelet, Sinn, and the ever-growing Norqain," reveals Jan Pokorný, the exhibition director. "This year, however, we have also managed to make arrangements with smaller studios, so independent watchmaker Philippe Narbel, German studio Dornblüth & Sohn, Reservoir, and even the German maker of large clocks and planetariums Hermle will be present," he adds.
Last but not least, there will also be new models from domestic clock manufacturers. Traditionally, these include Prim Manufacture 1949, Robot, Chronotechna, and the Prokop & Brož atelier, whose custom production has long since crossed the borders of Czech Republic.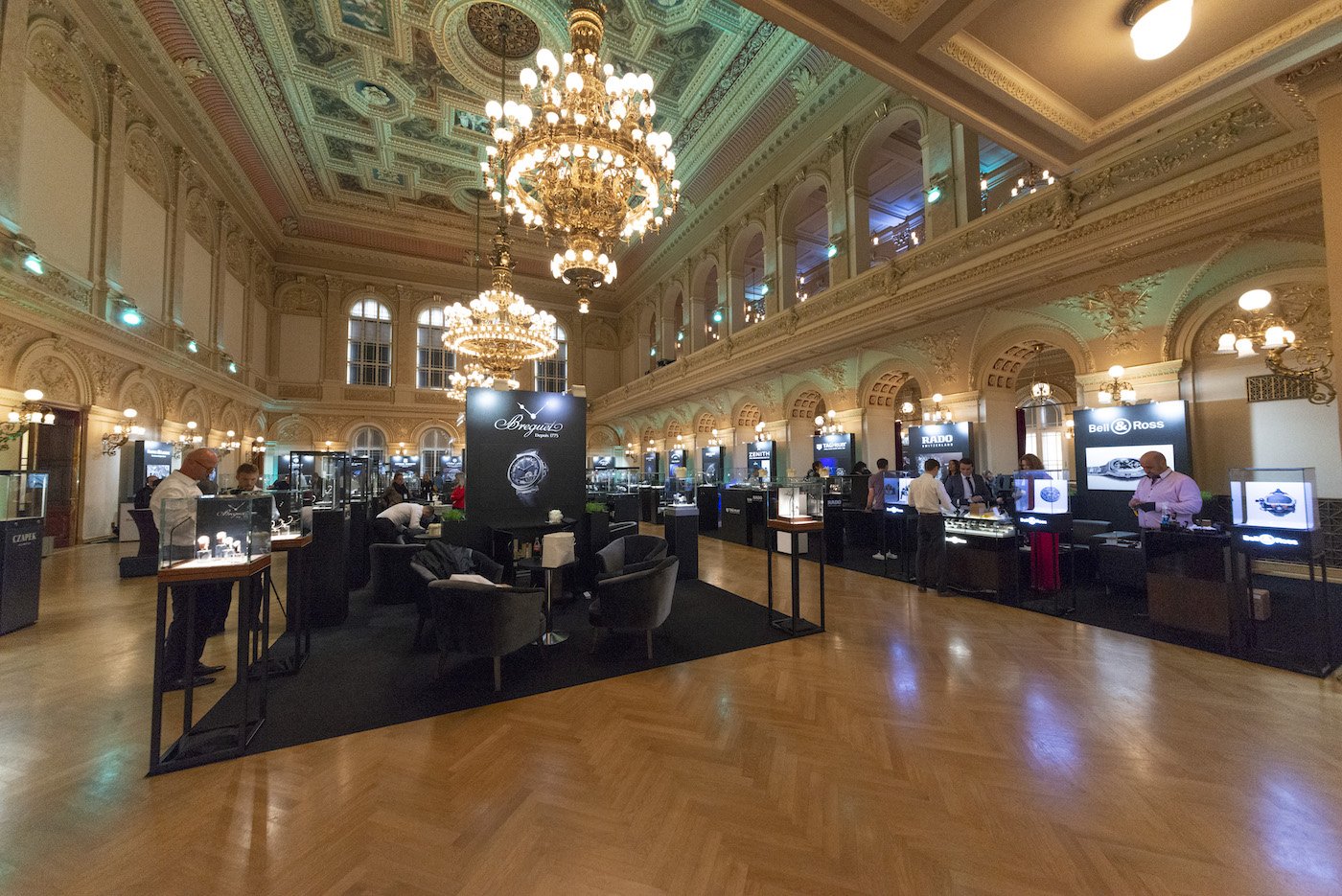 Once again, exhibition visitors will be the only ones to have the chance to decide which watch they think deserves the title of Watch of the Year 2022. They will be able to cast their vote in the main voting competition which will take place directly at the exhibition. Visitors will be the only ones to cast ballots to decide which model of the three dozen or so watch brands on display they will give their vote and the top prize to - and this "whether you judge the technique, design, or other attributes that make up the complex of what we call a beautiful watch," says Igor Sirota, responsible for the accompanying programme, lectures, and the Watch of the Year 2022 competition.
Representatives of watch brands will present their innovations and technical solutions at about ten lectures, which are an integral part of SEW Prague. Did you know that some models and brands have a return higher than stocks or than buying a Ferrari 488? We'll be looking for answers to these and other questions.
It's easy to see that the 8th year of the largest exhibition of luxury watches in Central and Eastern Europe, which will take place on 21 and 22 October 2022 in Prague's Žofín Palace, once again has something to offer to all friends of beautiful timepieces.
CLICK HERE FOR MORE INFORMATION