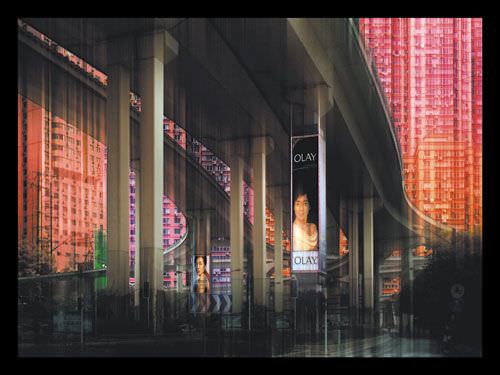 Alongside Rolex, the brands of the Swatch Group active in China dominate the market of imported watches. They have been in the Chinese market for a long time which has permitted Omega, for example, to be the only commercial brand to have its name in Tiananmen Square.
The strong presence of the Swatch Group in the Chinese economic landscape also allows it to have direct control over its own distribution in this immense country, and to open 500 to 1000 new sales points between now and 2010.
What we know less about, on the other hand, is the manufacturing activity of the group in China. A recent interview conducted with Nick Hayek Jr by the Swiss economic magazine, Bilan, reveals some of the "industrial strategy" that is pushing the Swatch Group to manufacture in China.

Below are major extracts from this interview, conducted by Philippe Le Bé, and reproduced with the kind permission of Bilan.


Bilan: What does the Swatch Group manufacture in China, in Asia?

Nick Hayek: Everything that we produce in Asia is destined for the local market. It has nothing to do with our own Swiss Made brands. Our Asian watch production consists, in a certain measure, of component parts for very inexpensive quartz movements, which are assembled in Zhuhai, in the Southeast of China.

B.: How many movements are made annually in your factory in Zhuhai?

N.H.: We produce annually, in China, between 70 and 100 million low-end movements, in an Asian market of 900 million to a billion pieces. All these movements go to a litany of companies with very diverse origins. The Japanese and other competitors are fighting fiercely for control of this market. History has taught us that it is not good to let the Japanese act all alone. That is why we are there, notably for producing volume! It is a purely industrial strategy.

B.: What is the sales price per movement unit assembled in Zhuhai?

N.H.: The price is fixed day by day, a little like the commodities market. A buyer orders 5,000 units, another 10,000, etc. Today, these movements are worth only about 77 centimes [Swiss] per unit. A year ago, they were valued at more than 1 CHF. The price has really fallen very low. The price war is in full swing. Under these conditions, it is really difficult to make money (...), hardly a few million francs.

B.: Aren't all these inexpensive watches, made with your own movements, competition for the Swatch?

N.H.: Absolutely not. The watches that use these movements, essentially private label, have a production cost that does not exceed 2 to 3 francs maximum. Their sales price is around 10 francs. In China, Swatch is sold for 60 to 90 francs, is considered to be a recognized Swiss Made brand, and is valued as bold and original. But the competition remains strong for price levels and profit margins. We are moving step by step, out of concern for not invading this difficult market too quickly.

B.: But with these movements that you produce in large quantities in China, don't you take the risk of encouraging counterfeit watches?

N.H.: Counterfeits concern primarily mechanical watches. All the low-end movements we are talking about are quartz and not labelled Swiss Made (…) but if we discover that some of our movements made in Asia are used in counterfeit watches, we would not hesitate to take legal action against them, in collaboration with the Federation of the Swiss Watch Industry.

B.: What are the main component parts of a Swiss Made watch manufactured in China?

N.H.: Certain bracelets, low and mid-range, sometimes hands and dials, also packaging. However, no piece made in China concerns our haut de gamme production or the Swatch.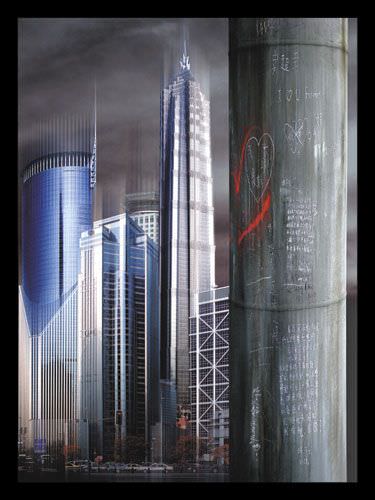 RaymonD Weil's penetration of the China Market

Raymond Weil has 30 points-of-sale in China in 15 prime cities, including Beijing, Shanghai, Guangzhou, that are influential on a local and national level in retailing.
Through its sole distributor in Greater China, the Jebsen Company, the brand has penetrated the retailing network and has established long-term development relationships with all the biggest watch retailers in China, including Xinyu Group, Sanlian Group, Harmony Group and Oriental Watch Co. from Hongkong.
Via an intensive advertising campaign and point-of-sale promotions Raymond Weil has created brand awareness in China that has led to more frequent consumer visits and a rapid growth in sales.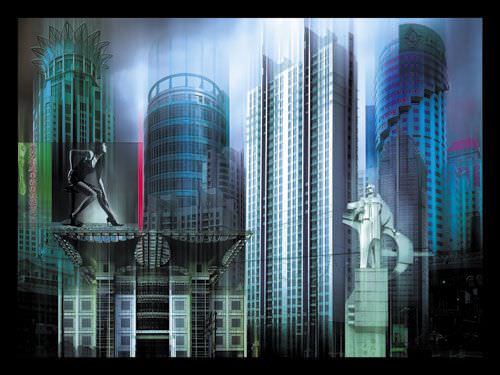 Roamer: An example in the mid-range

Roamer is a Swiss watch brand that, since 1994, belongs to the Chung Nam group, a Hong Kong enterprise specializing in the production of watch cases and bracelets among other products. While this affiliation has undoubtedly contributed to the brand's implantation in China, it is not the only reason for its success in the country. In fact, Roamer was remarkably successful in establishing a presence there much earlier. In 1974, it exported an impressive 250,000 'Anfibio' watches to the Middle Kingdom.
This presence in China has allowed Roamer to play an important role with its Swiss Made offer in the mid-range. It has its own regional sales offices in Shenzen and distributes its watches through a network of 200 sales points, made up of stores and shops-in-shops, of which about thirty are directly managed by the brand.
Roamer has just inaugurated the first boutique under its own name at the International Airport in Shenzen, and now plans to open new stores in the major urban centres.


Illustrations: from Cyril Kobler. "Shanghai recomposé" (Shanghai recomposed) collection created in 2004.


TO BE CONTINUED...
In the forthcoming days, the rest of this lenghty survey will be added to our europastar website.

1. Getting established in China
Understanding the numbers in the Chinese watch market
Growth in China will depend on consumer products

2. Shanghai watch market

3. What the Swatch Group produces in China
Raymond Weil's penetration of the China market
Roamer: An example in the mid-range

4. Richemont: "Ambassadors of savoir-faire"

5. Philippe Pascal (LVMH): Investing for the long term

6. The lessons - and recommendations - of Titoni


Click here to subscribe to Europa Star Magazine.