V
icenzaoro, which takes place twice a year in northern Italy, is one of the world's leading jewellery fairs. The events sector was hit hard by the pandemic but has shown remarkable signs of resilience. "The last edition before Covid, in January 2020, was the biggest in our history," notes Marco Carniello, Global Exhibition Director Jewellery & Fashion at Italian Exhibition Group (IEG), the organiser of Vicenzaoro. "After the digital interlude, the return to the physical show went well in September 2021, with almost 1,000 exhibitors."
The show returns this month for its first edition of 2022. One of its special features is the presence of several watch brands. Some 20 exhibitors, including Zenith, Girard-Perregaux, Eberhard & Co, Corum, Junghans and Perrelet, are gathering in a dedicated watch area, dubbed "VO'Clock Privé".
Marco Carniello, Global Exhibition Director Jewellery & Fashion at Italian Exhibition Group (IEG), the organiser of Vicenzaoro
"It's great to see watches again in Vicenza," says Marco Carniello. "In a way, it's a return to our roots, because we had a strong watchmaking presence in the past, before refocusing on jewellery, a field in which we now hold a leading position." We met with the manager to discuss the return of watchmaking to Vicenzaoro.
Europa Star: Why are you interested in watches again, when jewellery is a more dynamic segment today?
Marco Carniello: Most of the retailers who visit our show are also interested in watches. It will be a nice surprise for them to see watches in Vicenza. We have been looking for the right concept to reintroduce watches at the fair for several years. But we saw many examples of trade shows like Baselworld that failed to adapt to the new reality. That's why we decided on a concept that includes retailers, the press and consumers, with a strong focus on the latter category of visitors.
How did the return of watchmaking to Vicenzaoro come about?
We started by introducing an area dedicated to vintage watches, which are very popular with collectors, at our January 2020 edition. We also saw that there was strong interest in watchmaking knowledge and culture, with our introductory workshops on watchmaking techniques and complications. After the interruption due to Covid, we were planning to introduce a new watch concept, not for vintage, but focused on new watches, for 2023. But finally, we decided to try it this year, after the show was postponed from January to March 2022. We only started to build the concept at the beginning of February, but very quickly about twenty brands expressed interest in the new format.
What does the new format look like?
It's like a lounge, a relaxed moment of exchange between exhibiting brands and enthusiasts, media and professionals. It's more of an event than a trade show. There are different segments that mix together in the same space of around 500m2, as well as courses organised in partnership with the Fondation de la Haute Horlogerie and even workshops on movement assembly in collaboration with the Milan-based CAPAC watchmaking school. Forget the typical trade show stands.
What kind of audience are you expecting, as far as end customers are concerned?
We have partnered with specialist forums and blogs to approach their communities. This year we have mainly Italian visitors, but we will expand internationally in the future. We offer them a platform for in-person exchange with the brands. Actually, some of the exhibiting brands have no distribution in Italy, so they need this type of platform to meet their customers. Other brands do not have a "booth" as such, but they will have a presence through organising events for customers who make the trip. This is the case of Breitling, for example.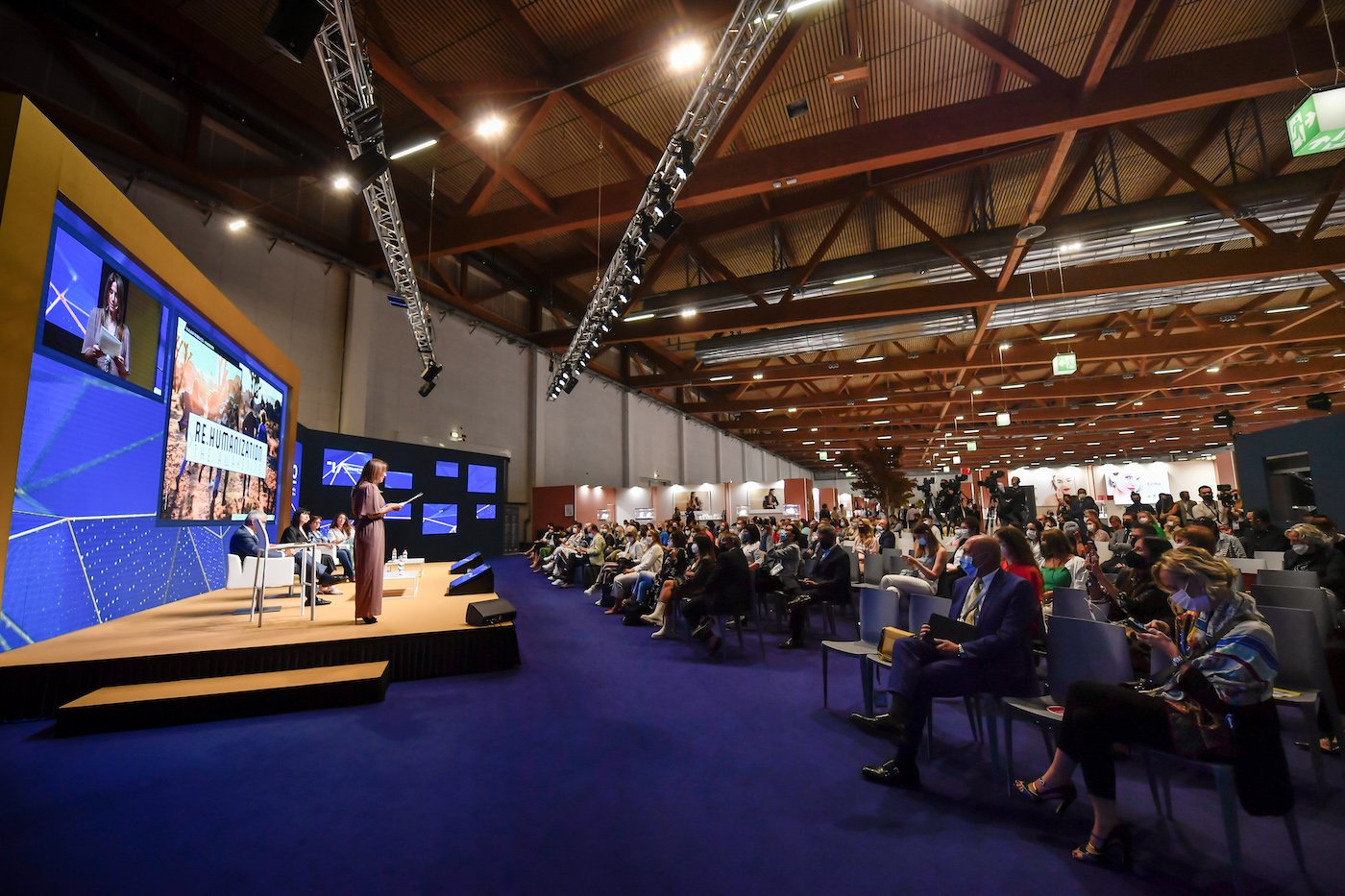 Do you see yourself as an alternative to the Geneva Watch Week, which takes place at the end of March?
No, not really. And because we announced our initiative late, most of the brands had already decided whether they were going to Geneva or not.
Will you also have a vintage watch presence at the show?
We have decided to separate the modern watches from the vintage watches. The vintage exhibition will be back in September and we will alternate between the two segments. In fact, the exhibiting brands do not necessarily want to be associated with the pre-owned market, because they're coming specifically to present their new launches.