"O
perations aren't my forte; I focus on the brand concept." Born in Basel, just a stone's throw away from the historic watch fair, Swiss entrepreneur Harry Guhl has carved a unique profile on the international horological scene. For several decades, he has purchased the rights to watchmakers' names or brands that have fallen into disuse, modernised their core essence, and offered them as "turnkey" solutions to investors.
Could his modus operandi be likened to the tactics of 2.0 entrepreneurs who buy domain names of websites and sell them to the highest bidder? Guhl contends that his intentions are more benign: "A name alone isn't a brand. You need a team, a product, a strategy, and funding. Without these elements, it's futile. At times, I've been disappointed, because I've sold beautiful brand concepts to the wrong people, who haven't done anything with them. Not all the relaunches worked. But all in all I resurrected 17 names in the industry. I think that's a record."
Bound by non-disclosure agreements, Guhl is only able to mention a few brands in which he has personally invested: Czapek & Cie, probably his best-known venture and Chronotechna, another brand with Czech roots. He is also a shareholder of Sequent, an innovative Swiss connected watch brand. As he readily admits, he tends to be involved only in the initial stages of a project before handing over the reins for further development.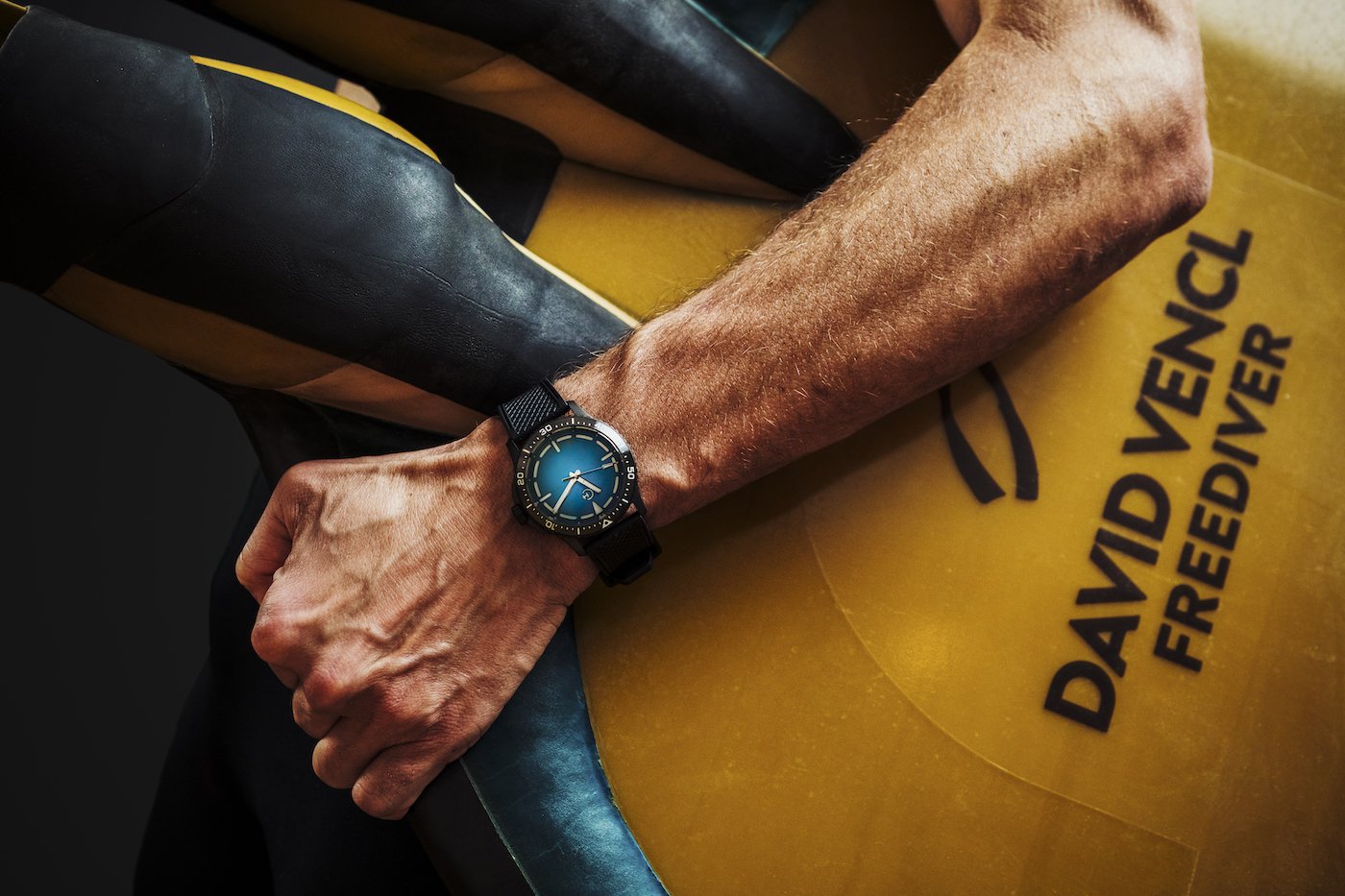 "An emotional and legal minefield"
"Many of today's leading brands are a result of the revival of names from the past, like Bovet, H. Moser & Cie, Jaquet Droz or Ferdinand Berthoud," Guhl continues. "These brands serve as references. To honour the accomplishments of esteemed watchmakers, you have to respect their heritage, conduct careful research, and avoid making it a purely commercial undertaking."
An encounter with Thierry Oulevay, the man responsible for putting Bovet back on the horological map in the mid-1990s, was decisive for Harry Guhl's career choice. "He was an incredibly inspiring person. I still remember the atmosphere in his office opposite the Hilton Hotel in Geneva. We had a long conversation, and I saw the book La Montre Chinoise by Alfred Chapuis on a table, which tells the story of the Bovet family."
Harry Guhl
On his return home, he acquired a copy of the book: "That was the starting point for my historical research; I wanted to know how he had obtained the trademark. It was surprisingly simple: a well-known watchmaking entrepreneur registered the trademark and passed it on to Mr Ouvelay. My initial research revealed that almost all the best watchmaking companies with a founding date in the 19th century or earlier were either resurrected names or declining companies that had been bought up by watchmaking investors."
Nowadays, Guhl emphasises, there are three ways to obtain the rights to a brand: "You can purchase an existing company, buy a trademark, or register a watchmaker's name and set up a company yourself. However, the latter option means entering an emotional and legal minefield."
Raising eyebrows
Once the brand environment is defined, the next steps are product planning, prototyping, and of course, fundraising. "In Haute Horlogerie today, you can't do anything without an investment of at least one million francs," Guhl asserts. Platforms like Kickstarter, which have given birth to numerous new projects (though few survive in the medium to long term), do not alter this fundamental reality.
Harry Guhl designed his first timepiece in the late 1990s, long before the emergence of digital entrepreneurship. Back then, the barriers to entry into the watch industry were even greater, and information was scarce. His fascination with watches began when he inherited a 1940s Longines from his great-grandfather. At that time, his parents ran a restaurant near Freiburg, which was frequented by local celebrities with beautiful watches on their wrists.
One day, Guhl decided to introduce a new type of complication and, with the aid of a La Chaux-de-Fonds-based watchmaker friend, created a prototype featuring a patented innovation. He pitched this patent to several major industry players, but none showed interest. However, at the following year's Basel Fair, he claims to have spotted a strikingly similar model on the stand of a Haute Horlogerie brand. Could it have been a coincidence? Perhaps. In any case, this marked a bitter start to his professional relationship with the harsh world of intellectual property.
Guhl's serial relaunches were not always well received, in an industry that attracts its fair share of opportunistic and speculative projects. When he collaborated with Xavier de Roquemaurel and Sébastien Follonier to resurrect the name of Franciszek Czapek, Antoine Norbert de Patek's first partner, the industry greeted them with an air of suspicion. However, the superior quality of the resulting products and the unique business model featuring an open-shareholding structure have led to the brand's current success – including its own waiting lists (read more here). While Guhl no longer serves as the brand's president, he continues to be its primary shareholder.
A precise set of criteria
For this entrepreneur, who primarily operates in the art world and divides his time between Switzerland and Dubai, watchmaking is almost a hobby. Guhl began as a contemporary art gallery owner, later becoming head of VIP relations at Art Basel, moving on to consulting on the Rolls-Royce art programme.
Does the luxury watch market still require new, resurrected brands? "I don't have the answer, but the public will decide if there's room for new projects," says Harry Guhl. He admits that "it is challenging to find managers with integrity who can handle historic names with the appropriate dedication and care." Guhl reveals that he currently has only two new projects in the pipeline, "with close friends," and adds, "The opportunities are still there but it's a very saturated market, I'm seeing less interest than in the past."
Among the buyers of his brand concepts are two typical profiles: investors and existing watch brands looking to expand their portfolio, or newcomers dreaming of launching their own brand. Contrary to popular belief, he is seldom approached by collectors in the latter case, but rather by industry professionals who already understand how the industry works. "A watch collector doesn't necessarily have the business acumen for a venture as complex as relaunching a brand."
Considering the number of brand names he has registered over the years, might he not be in a position to block certain creative projects that could otherwise have seen the light of day? "Quite the opposite. I believe I'm helping to preserve the heritage of Swiss watchmaking," he replies. "Untapped names are indeed valuable tradable assets, but to create the highest value, you still need certain characteristics."
Guhl has compiled his own list of criteria to evaluate the potential success of revived names: they must be "memorable" (maximum seven letters), "genuine" (with proof of historical watchmaking achievements), "sound" (easy to pronounce), "valuable" (with an international class 14 trademark registration), and benefit from "top-level domain" referencing (a website address with the brand name and .com).
"Almost all the finest historical watch brands we know today have been resurrected or bought from liquidators," concludes Harry Guhl. "There's nothing wrong with that, because each of these companies continues a historical legacy. The main aim is to connect the past to the present with a sense of purpose and quality: if you look at the first models launched by some successfully revived brands, you'll easily understand why they succeeded. Without all these resurrected names, the Swiss watch industry would be very different today."