T
he Shanghai Watch Gang represents a new stage in the development of watch expertise in mainland China. Groups of collectors are starting to come together. As with many Western groups, they are highly connected, and they met online first, discussing a wide range of horological topics, before organising regular physical encounters.
Many of the founders, including Kelvin Sa and Daniel Sum, are what we could call "international Chinese": they were born or studied abroad. But we're also seeing more and more mainland Chinese joining their ranks.
Andy Zhang (creator of #LangeNation), Daniel Sum and Kelvin Sa, the founders of the Shanghai Watch Gang. Austen Chu (aka @horoloupe on Instagram) is also a founding member. Meanwhile, Andy Zhang has been appointed Client Director for Greater China by A. Lange & Söhne in China.
Organic initiative vs. boutique events
"The Shanghai Watch Gang today numbers 300 members, mainly based in Shanghai. Most are local Chinese and a few international people living here have also joined the Gang," explains Daniel Sum.
The group, which has a particular fondness for German brand A. Lange & Söhne, decided to organise a watch festival, and the inaugural edition took place last year. The German brand was the leading exhibitor, along with representatives of the best of the contemporary independent watch scene, such as Greubel Forsey, Urwerk, Vianney Halter, De Bethune, Manufacture Royale, H. Moser & Cie and Thomas Prescher.
"Brands have trouble gathering a dozen credible collectors for their boutique events, while people fly from all around the world to attend our yearly Shanghai Watch Festival!" states Kelvin Sa. "We tell the guests it's an introductory event to the brands and the horological world, not a selling event. We live in the age of soft power: a non-selling event is the way you sell now!"
What is the Gang's aim? "Our purpose is to contribute to the growth of the Chinese watch market, by translating the casual spirit of the Shanghai Watch Gang into the Shanghai Watch Festival. Last year, each of us sold one of his timepieces to organise the first Festival. That's how passionate we are!"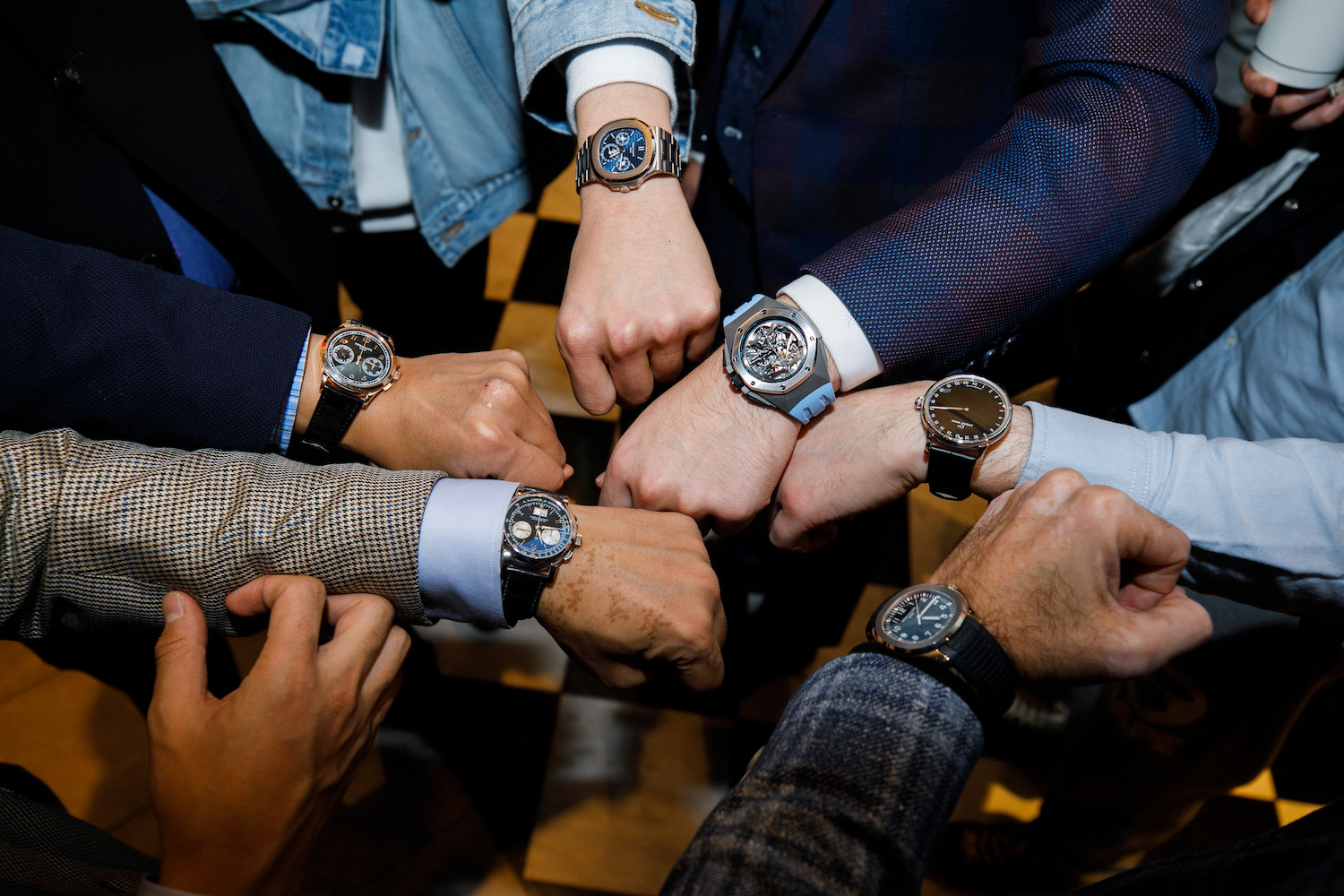 New festival in December
A second event will be held this coming December (Europa Star is a media partner of this year's event). With the major change in the horological agenda next year, "it's the ideal place to launch new releases for the Chinese market, as SIHH and Baselword will happen so late," argues Kelvin Sa. The group is expecting major players to attend this year.
To further translate the spirit of the collectors' club into reality, the Gang also just opened a watch-themed bar in the district of Jing An. "We would be happy to host events for watch brands, fans and collectors," says Kelvin Sa. "It's a very appealing place, while in Nanjing Road, the luxury hub of the city, you have very low foot traffic in the watch boutiques. It's depressing. In Chinese culture, if you enter a store and don't buy, you might lose face. There is no more reason to go to a store really, if not to pick up a watch!"
We first met the Gang while they were visiting Baselworld this year. "We noticed that people like the Basel fair because it doesn't have the atmosphere of a boutique," Daniel Sum adds. "You come to discover the latest releases while drinking a cocktail. It is cosy so it creates a soft introduction to horology."
"Take Chinese customers seriously"
The Gang also recently launched a consulting firm which specialises in helping watch brands 'translate' their strategies for mainland China. "The key element to succeed in China is trust," says Kelvin Sa. "The Chinese buy through recommendations of friends. Keep in mind that WeChat is a closed platform. But brands often get partnerships with the wrong KOLs. You can buy a lot of followers on Instagram, China is worse than the West as far as fake followers are concerned. Moreover, brands are losing money by investing on Weibo! We only use it for gossip today, and it doesn't fulfil the objectives of luxury brands."
For them, another problem is that Swiss watch brands have long taken Chinese consumers for fools, dumping their less attractive timepieces from Europe at high prices. "It has long been the end market for unsold inventories from the rest of the world. This system worked as the practice of gifting was popular in China. You just looked at the name and the amount of gold… Now that has all gone, the middle class is growing and people are buying for themselves. It is the right moment for watch companies to build up their long-term branding and credibility in China, unlike what happened in the past."
Explore the Europa Star archives - Join us as a Club member
Including over 350 fully searchable back issues, up to the latest 2019 publications. A treasure trove for all knowledgeable professionals and aficionados.