M
echanisms and complications, design, style and innovation. The appointment with the contemporary watch industry, its iconic pieces, historical brands and new independent makers will be in Vicenza (Italy) for VO'Clock Privé, Italian Exhibition Group's elegant lounge entirely dedicated to watchmaking culture.
From 8th to 10th September, the event with its unique format, will be open to the general public: watch enthusiasts, experts and collectors of timepieces will gather in the foyer on the first floor of the Expo Centre. A reserved and exclusive context where the sector's protagonists can meet, discover and admire the latest ideas and most sought-after pieces presented by the very best in watchmaking: here watch enthusiasts will be able to handle the products and interact directly with watch manufacturers, top brands and independent master watchmakers.
After the success of VO Vintage, the event for vintage watches with four editions to its credit, VO'Clock Privé consolidates its second edition in a major event that focuses increasingly on watch passion and collector communities. In fact, it acts as a unique sharing and learning platform, promoting knowledge of the fascinating world of timepieces through debate and exchange between amateurs, experts and sector professionals.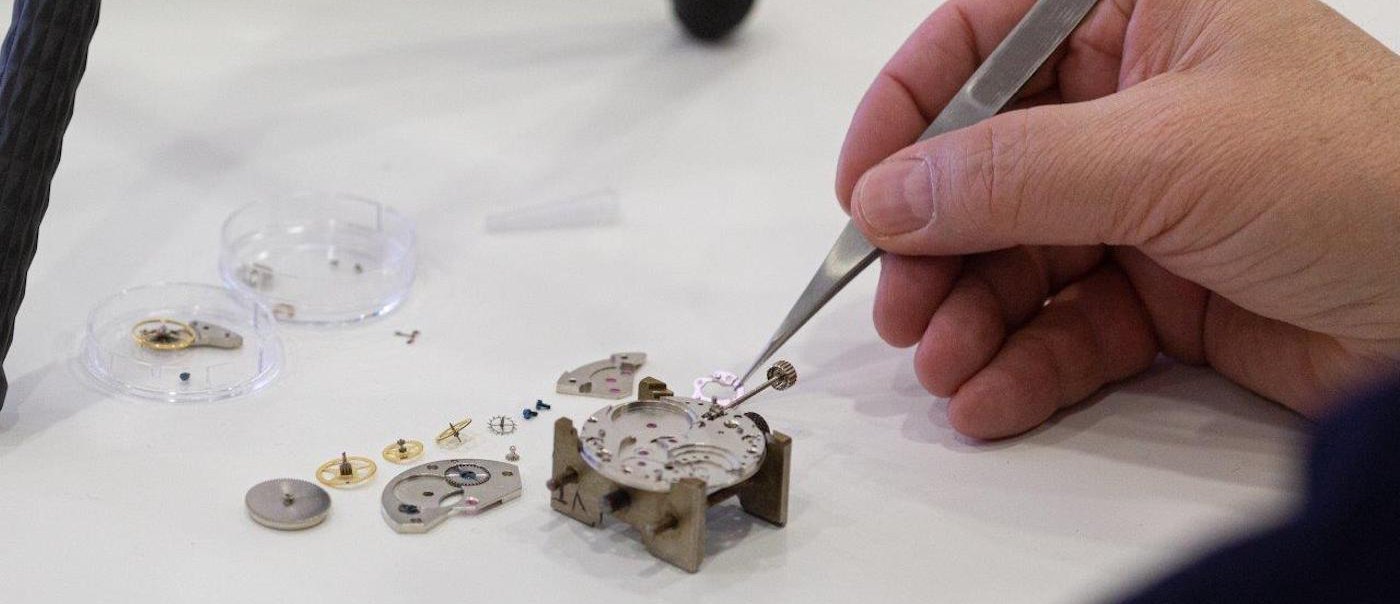 Not to be missed are the Tudor events in conversation with Ander Ugarte, Head of Design; the Zenith and Hublot talks; and the numerous appointments with opinion leaders, collectors and watchmaking personalities such as Beppe Ambrosini and Bruno Bergamaschi (aka Giorgione). Also much-awaited is the event entitled "Italian watchmaking and its future" conducted by Ugo Pancani, trainer at FHH in Geneva, with Sandro Fratini, Auro Montanari, Marco Mantovani and other special guests.
VO'Clock Privé is about sharing experiences. These include technical sessions with Zenith's Watch Clinic which will take watch lovers into the famous brand's universe under the guidance of expert watchmakers ready to unveil the secrets of haute horlogerie.
Great attention will be paid to the educational programme which will provide the tools and preparation needed to fully understand the secrets and aspects of watchmaking, an art that is also a science. The most eagerly-awaited appointments include official courses by the distinguished Fondation de la Haute Horlogerie in Geneva - featuring the Watch Essential Course, open to enthusiasts of all levels who would like to have a solid and complete basic knowledge, also useful for embarking on a career in haute horlogerie, and a new in- depth course on one of the most fascinating complications: the tourbillon.
The prestigious Académie Horlogère des Créateurs Indépendants (AHCI) will bring an extraordinary selection of 8 master watchmakers: Andersen Genève, Ludovic Ballouard, Sinclair Harding, Vincent Calabrese, Stefan Kudoke, Matthias Naeschke, Meccaniche Orologi Milano and the applicant Marc&Darnò. Visitors to VO'Clock Privé will be taken on a journey into haute horlogerie through the mechanical and artistic marvels of Luca Soprana, Romeo Ferraris and A.Favre & Fils, as well as emerging high creative content brands such as Kross Studio.
Opportunities for enthusiasts to try on the most interesting watchmaking proposals will be multiplied with the participation of many other brands, including Norqain, Speake Marin and Frederique Constant. The offer will be further enriched by additional timepiece among the most sought-after models by the public and connoisseurs, presented by top official dealers of major brands.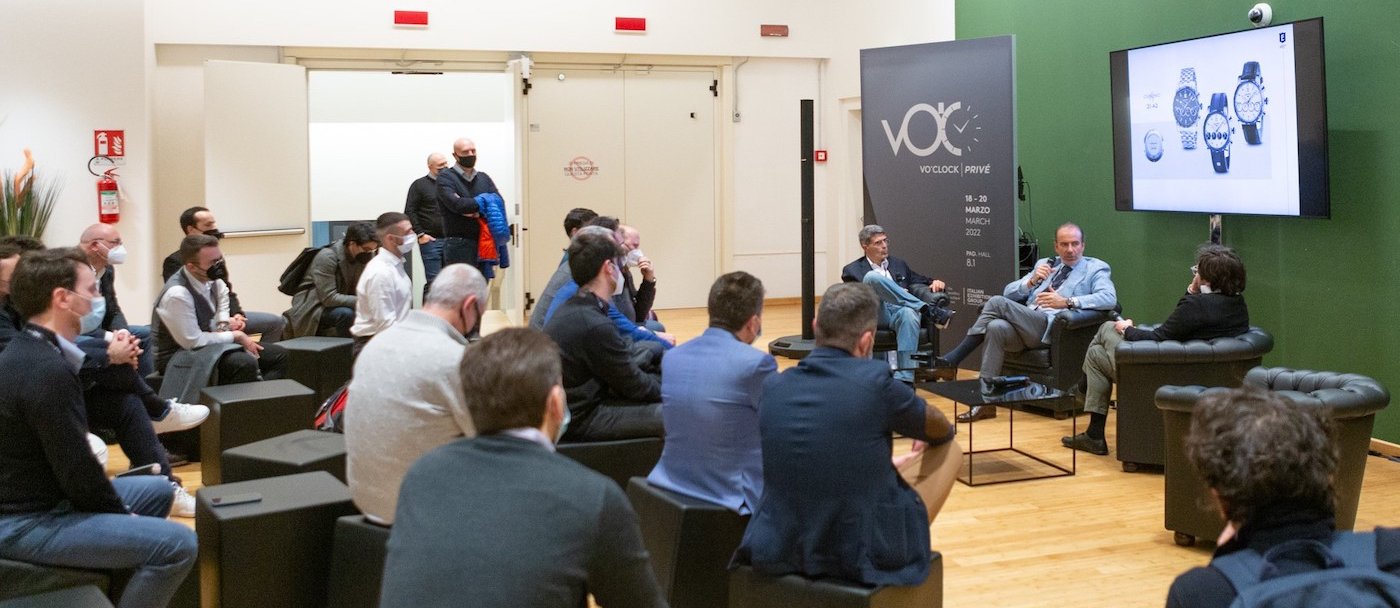 The contemporary watchmaking lounge provides the chance to delve into the fascinating world of wristwatches in Hall 8.1 at Vicenza Expo Centre, which guarantees private and free public access. The event is organised to coincide with Vicenzaoro (8th – 12th September), Europe's leading gold and jewellery trade show, with which it will share the maximum-security systems put in place by IEG, which manages all the national jewellery exhibitions as well as several of the sector's other events abroad.
Swiss watch exports in 2022 of around CHF 25 billion (+11.4% compared to 2021, data from Fédération de l'industrie horlogère suisse - FH) indicate that watchmaking is on the rise. This is a significant sign, considering that Switzerland accounts for more than 50% of the sector's worldwide turnover. In Italy, the market was worth EUR 2 billion at the end of 2022, up 9% compared to 2021. According to data from Assorologi and GfK, although watch purchases by Italian consumers decreased in quantity by 5.6% compared to 2021, they grew in value by 3.9%. The watchmaking channel, regardless of buyer nationality, recorded a market of 4.3 million pieces (down 5.8% compared to 2021) for a value of EUR 1.3 billion (+6.5%).