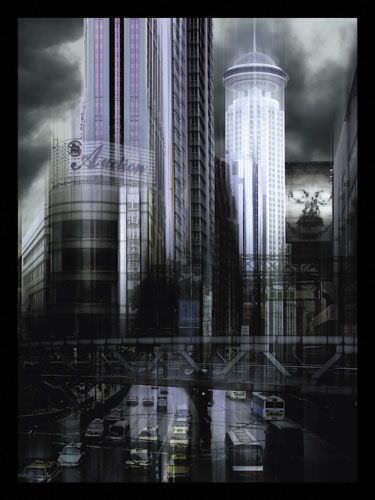 "The watch and jewellery brands of LVMH (TAG Heuer, Zenith, Dior, Chaumet, Fred…) were only acquired at the end of 1999, and then integrated into the group in 2000. At that time, they were not present in Mainland China. We were, in fact, late in moving into this market when compared to our competition.
"In 2001, we made the decision to move into the Chinese market and inaugurated an office to represent the Watch and Jewellery division of LVMH. This office is located in Shanghai, at Plaza 66 along with branches of the other LVMH companies. One must not forget, however, that even though we arrived rather late on the scene with our watch brands, LVMH has been in China for a long time, especially with its perfume and spirits. In passing, I might also mention the recent opening of the first flagship Louis Vuitton boutique in Shanghai, that took place in October of last year during the first F1 Grand Prix ever organized in China.
"We have opted for a gradual implantation, beginning with the brands TAG Heuer and Dior Watches. From 2002 to 2004, we have progressively opened about thirty sales points for TAG Heuer and Dior Watches, mainly with large specialty retailers and in luxury shopping malls.
"At the end of 2004, in light of encouraging results, we took the decision to substantially enlarge our distribution network over the course of the year 2005. This year also marks the highly targeted entry of Zenith into the Chinese market.
"All three brands have a different positioning and are very complementary. TAG Heuer is in the 'sports/elegance' category and will increase its offer of automatic watches in China. I have often heard that the Chinese have little taste for sports watches, yet I remind you that China is the most 'sportive' nation in the world! Also, the sports values are very largely shared here…
"Dior Watches, well supported by the excellent momentum of Dior Couture and Dior Perfume (both in China for a very long time), is in the 'fashion/trend' category. Zenith is positioned as a 'manufacture' since it is already highly regarded by the Chinese living in Hong Kong and Taiwan. Its introduction over this next year should be only a prelude.
"The three watch brands are tracked by the LVMH Watches and Jewellery office based in Shanghai, which is managed by a Chinese and composed of (small) teams devoted to each brand. As for the jewellery brands of the group, notably Chaumet and Fred, they are first strengthening their presence in Korea, Taiwan and Hong Kong before launching in China.
"China is a market that we will gradually invest in for the long term. As a measure of this investment, LVMH is sponsoring this year a spectacular exhibition of French Impressionist paintings in Beijing from October 11 to November 24, in Shanghai from December 8, 2004 to January 25, and in Hong Kong from February 5 to April 10, 2005. Hu Jintao, the Chinese President, Jacques Chirac, the French President and our President, Bernard Arnault, inaugurated this exceptional exhibition last October 10.
"Finally, I would like to emphasize that LVMH is very active and resolute, along with the competent organizations such as the Federation of the Swiss Watch Industry, in the fight against fake products in all categories, including watches. LVMH is determined to utilize specific means to combat this scourge, and will work with the local authorities."



Illustration: from Cyril Kobler. "Shanghai recomposé" (Shanghai recomposed) collection created in 2004.


TO BE CONTINUED...
In the forthcoming days, the rest of this lenghty survey will be added to our europastar website.

1. Getting established in China
Understanding the numbers in the Chinese watch market
Growth in China will depend on consumer products

2. Shanghai watch market

3. What the Swatch Group produces in China
Raymond Weil's penetration of the China market
Roamer: An example in the mid-range

4. Richemont: "Ambassadors of savoir-faire"

5. Philippe Pascal (LVMH): Investing for the long term

6. The lessons - and recommendations - of Titoni


Click here to subscribe to Europa Star Magazine.