L
et's start with Vianney Halter's biography. He was born in Suresnes, France, in 1963, to a railway worker father. But in his head, he was always a watchmaker. "I had a thing about cogwheels," he says in justification. Locomotive syndrome?
A precocious child, he acquired the first of his collection of building clocks at the age of 11, fascinated by the clock on the rectory tower of Limay, to which town his parents had relocated, to live in refrigerated wagons converted into a house. His eyes already lifted skyward, he made up stories for himself. A few days later, the clock took pride of place in his bedroom, marking the foundation of his philosophy and his art of living. (Today, he owns more than a hundred).

Watchmaking school, naturally
At the age of 15, he became a pupil at the watchmaking school in Paris. He had prepared for it long in advance by recovering, dismantling and reassembling old alarm clocks, over and over again. He was also interested in history – watchmaking history, and through it, world history. He was fascinated by the masters of time who made possible the conquest of the seas.
At the age of 17 he left the school which, at the very end of the 1970s, was still, fortunately, teaching conventional watchmaking: filing for six months, turning, tempering, etc. "I was pretty good at it," he says, proudly. He did different things too, such as metal sculptures, and was a quick worker. Since he was ahead of schedule, he was given free time to go and work on forgotten machine tools that he started up again to cut gears, wheels and the like. "That gave me a taste for making unexpected things."

From there, he went straight to work in a clock restoration shop. He stayed one year, learned a lot, enjoyed the work, and was productive. After that, he was recruited by an independent watchmaker in the 13th arrondissement who restored wristwatches. "There was a huge stock, interesting pieces. It was like school all over again. I made wheels for cylinder watches, cut corundum stones, special parts such as detent levers, complicated parts. And I did that for two years."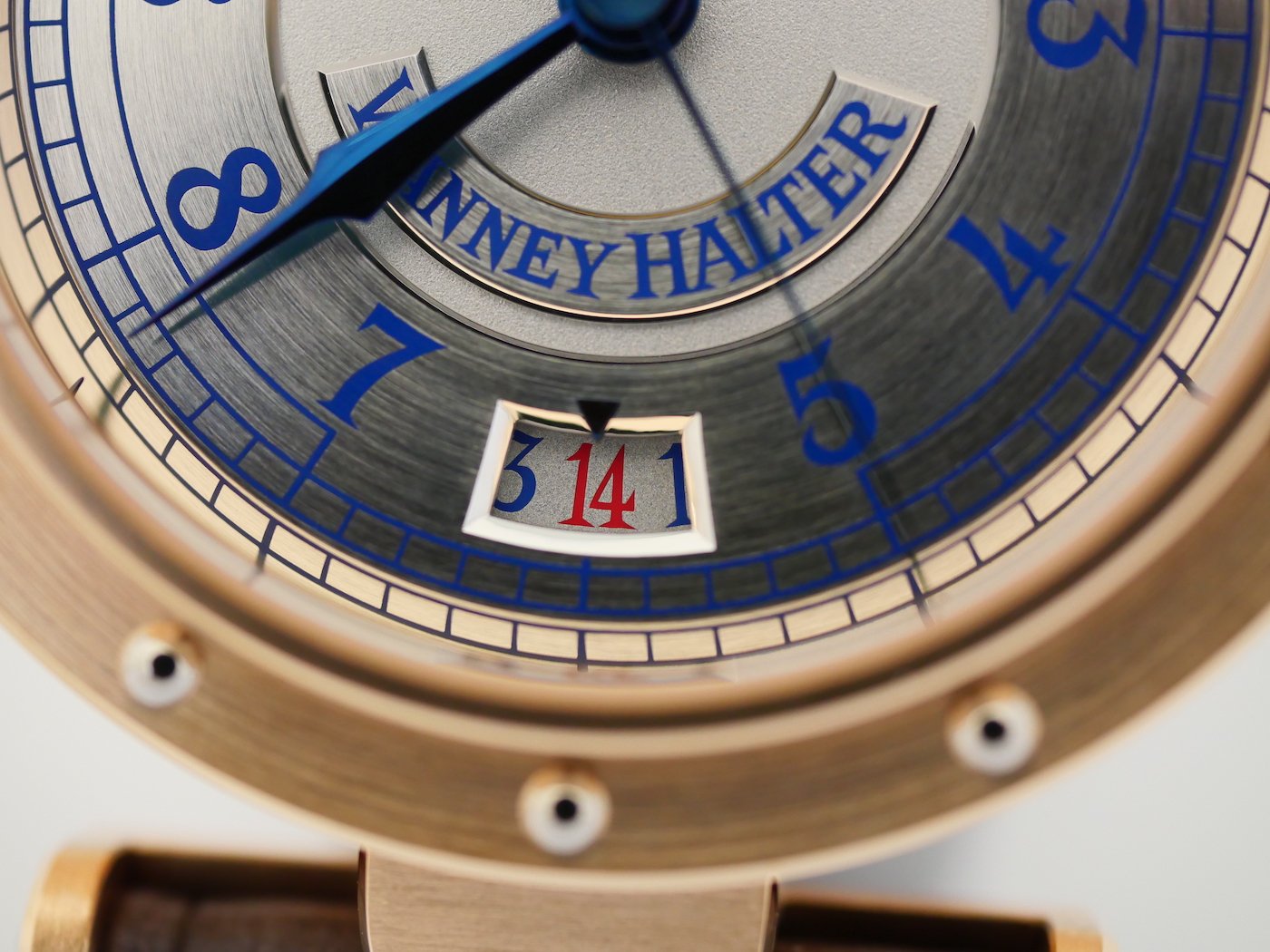 Party time
Then he turned 20 and took a gap year. It was party time. Bains Douches, Palace, New Morning, Gibus... he got to know the night-life of Paris by heart. He met Gainsbourg, Coluche – and Sophie. A child was born (Victoire, who now works with him and became Denis Flageollet's daughter-in-law).
He returned to his watchmaking tasks, but this time for himself. He was 24 years old and had a small restoration workshop. He met François-Paul Journe, who at the time was also restoring clocks, in particular for Asprey, and sent him customers.

He was itching for exotic travel when Journe told him he was in the process of setting up "something" in Switzerland, at Sainte-Croix, in the mountains above Yverdon. He went along to see, meeting, among others, Denis Flageollet and Dominique Mouret, a highly reputed restorer of antique watches (who restored the Scheufele/Chopard collection).
The "something" was THA. He worked hard, with Denis Flageollet in particular, and even more especially for Breguet, then owned by Investcorp, which ordered 20 watches. He also developed the Mystérieuse. The same period saw the beginnings of F.P.Journe watches, with the Tourbillon Souverain.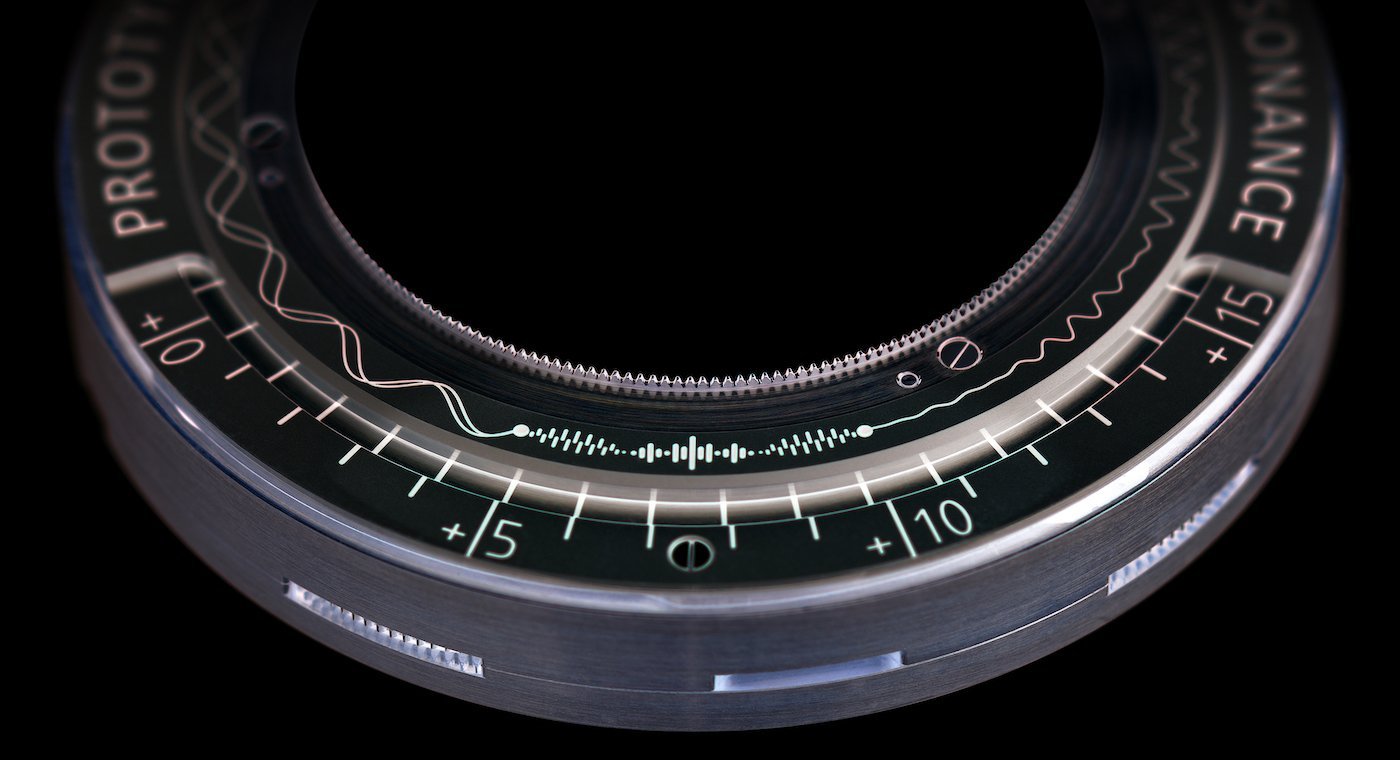 A desire to dream
But around 1992, he abandoned ship. He began working with François Junod, a poet and ingenious maker of automata, who revived his desire to dream. They worked together, travelled together, "and that opened up the doors of another world to me".
At the same time, he had a small workshop where he worked for Franck Muller on minute repeaters, chronographs, tourbillons and grandes sonneries. He had a few customers of his own and decided to set up his own business, Janvier SA. Orders came in for musical watches and automata for Jaquet Droz and Mauboussin. The workforce grew to ten employees, but his objective was still subcontracting. For example, he worked for Audemars Piguet on a grande sonnerie that required 3,000 hours of work.

Then in 1996, the Asian crisis kicked in. He found himself out of work. He took the opportunity to learn to play the piano – hence his interest in resonance. Now, he had time to think. He tried prospecting for work, but it was difficult with all the confidentiality agreements he was forced to sign, which prevented him from demonstrating his know-how.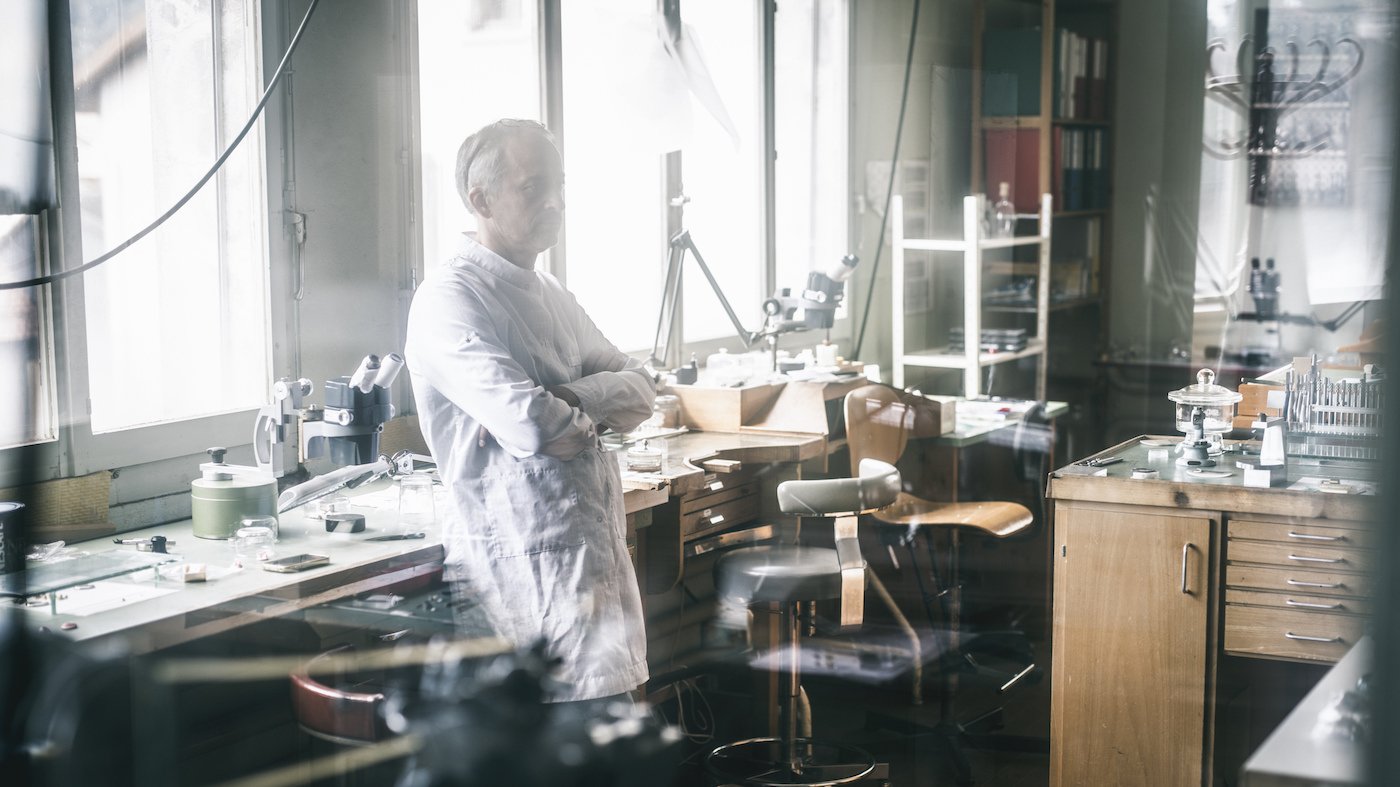 Working for himself
So he decided to make something for himself, producing a watch that demonstrated his mechanical skills and his virtuosity in terms of finishes, bevelling, form. The result was a "patronage" piece, Antiqua, equipped with a perpetual calendar of a kind never seen before. He started work on the watch and went back to show it to Philippe Dufour. The latter resolved to sponsor him on the spot, which is how Vianney came to be admitted to the AHCI (or "Horological Academy of Independent Creators") and exhibited in Basel for the first time in 1998.
The Antiqua
As a result, he found the customers for subcontracting work he was seeking, but also buyers for his watch. A coincidence once again, but his primary goal was not to become a brand. That happened without any real intention on his part. All he wanted was to showcase his know-how. There just happened to be nothing else like it on the market. He made one, then two, then three... "It came along at the right moment," he says.
Starting from there, he decided to make another, simpler model. That was his Classique. There followed the Goldpfeil venture, forgotten today but a seminal one for numerous independents, led by Heinz Heimann on behalf of the now defunct Egana. The operation called on seven independent watchmakers from the AHCI. For it, Vianney produced 108 pieces. One thing led to another: he made the Trio, then the Opus 3 for Harry Winston.
An article on Vianney Halter in Europa Star in 1999
His brand took off, leveraging other developments for third-party brands. But then, in 2010, the crisis hit. He had to make the whole team redundant and liquidate Janvier SA. But the idea for the Résonance was slowly developing, resonating in his head. He would take ten years to develop it.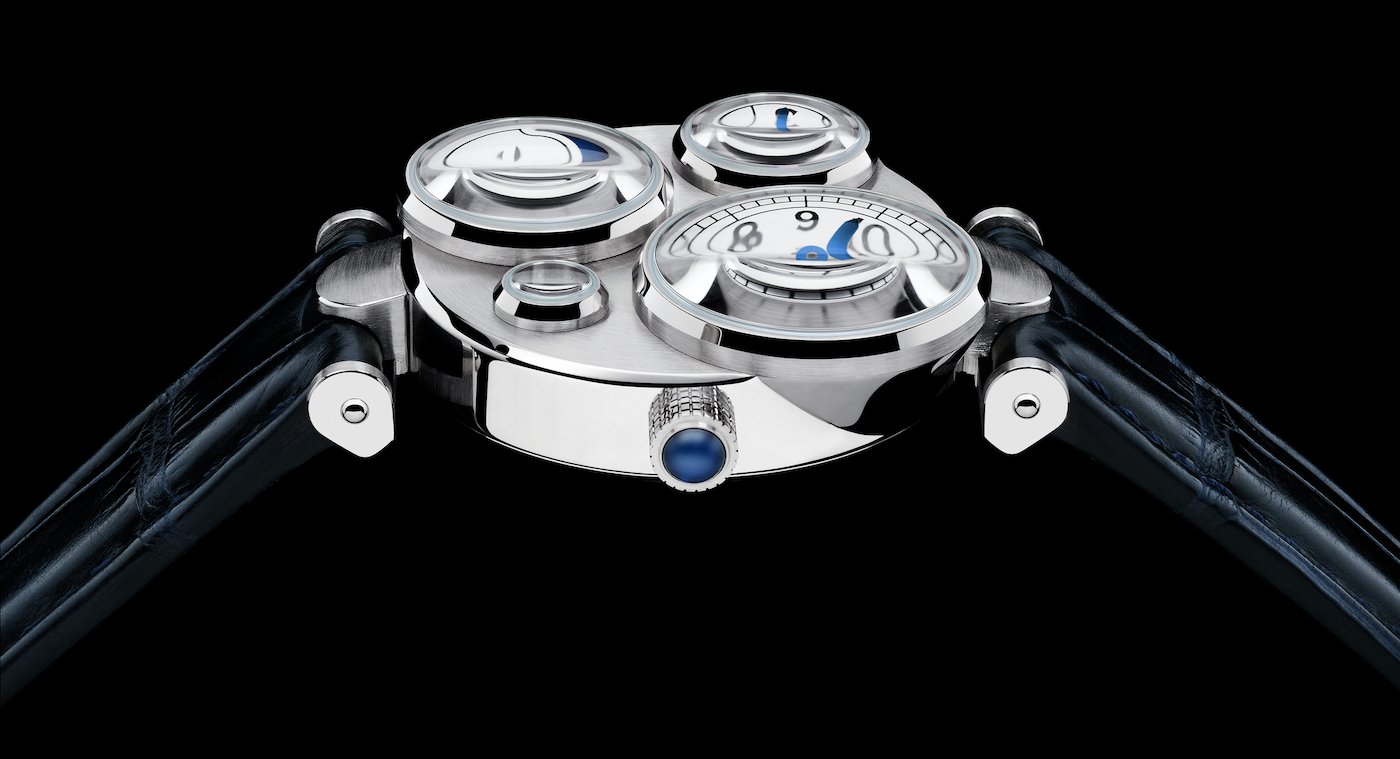 The Résonance
The Deep Space Resonance watch is still no more than a "prototype" in Vianney Halter's cluttered workshop. But it has come a long way. The idea of building an acoustically resonant twin balance occurred to him back in 1996 while playing and tuning a piano.
From then on, it slowly matured via the detailed study of Breguet's work, the first concrete ideas and the design of a demonstrator using two Russian deck watches. Then the routine business of running a brand got the upper hand and drew him away from his research.
Classic Anniversary
But in 2012 he picked up the threads again, enlisted the help of historian Jean-Claude Sabrier and acquired a clock dating from the 1660s that had been commissioned by Christiaan Huygens to demonstrate his theory of isochronism – an object that for him was "one of the historical pieces at the very basis of the idea of acoustic resonance in watchmaking".
Classic
Taking things one step further, Vianney turned to the cosmos (an artistic and scientific soul, he is also a sci-fi fan). The year was 2016 and the gravitational waves that Einstein had predicted in theory a century previously had just been detected. These are in a way the "general resonance" of the universe and are propagated in all directions at the speed of light.

Excitedly, Vianney went back to his Russian demonstrator in search of the best possible configuration for setting two balance wheels in acoustic resonance with one another "without the help of air". One thing became evident: the resonant mechanism he was in the process of developing had to be set in the Deep Space Tourbillon, his triple-axis central tourbillon released in 2013.
Deep Space Tourbillon
It would take him a few more years to fully develop his idea. In early 2019, the two balance wheels of his demonstrator functioned steadily in acoustic resonance and were ready to be transposed into a wristwatch. He built his prototype in 2020. And today he is sharing it "in order to resonate", as he says, tongue in cheek, "with people who are crazy about science and mechanics".
The Deep Space Resonance