L
ast summer, Matthias Breschan completed his transition from Rado to Longines, well aware of the importance of his new mission not only for the Swatch Group but also for the entire Swiss watch industry, in which the winged hourglass brand is the heavyweight in the 1,000-4,000 franc range – what's known as the "affordable luxury" segment.
The mission was all the more delicate as he took over the reins of the Saint-Imier brand in the midst of a historic crisis for the Swiss watch industry, succeeding the legendary Walter von Känel, who had turned Longines into a commercial "war machine" during his decades-long reign, setting up a well-oiled distribution network and creating a strong presence in China.
"It is an honour to succeed him. I want to continue his legacy and adapt it as best I can to the period ahead," Matthias Breschan told us at the presentation of the brand's new products for 2021, in what remains a troubled global context. There are many challenges, from the rise of e-commerce to the reopening of weakened markets, the backdrop of a still uncontrolled pandemic, the rise of the second-hand segment, the fall in Swiss watchmaking volumes and the increasingly acute geopolitical tensions between China and the West.
Longines' 2021 launches reflect the continuity announced by Matthias Breschan, showcasing numerous variations in the brand's flagship collections.
The first "Silver Arrow" watch was produced by Longines in 1956. At that time, each collection was given an emblem. For this model, it was a supersonic aircraft flying through the stars. Longines is bringing this timepiece back to life within its Heritage line.
Longines' new products clearly reflect the continuity proclaimed by Matthias Breschan, with numerous variations in the brand's flagship collections – La Grande Classique de Longines, Longines DolceVita, the Longines Legend Diver Watch – as well as references to its vast heritage, notably through a faithful re-edition of the "Silver Arrow" of 1956, in a business context that favours vintage designs.
Among the challenges facing Matthias Breschan are finding the best way to draw from Longines' heritage without succumbing to nostalgia, making Longines' key role in the success and innovation of Swiss watchmaking more visible, finding the right balance between physical and digital networks, and ensuring that they capitalise on the revolution taking place in the secondary market. He was kind enough to give us details of his strategy for ensuring the future of a brand that is approaching 200 years of age, and whose destiny will have important consequences for the entire Swiss watchmaking industry.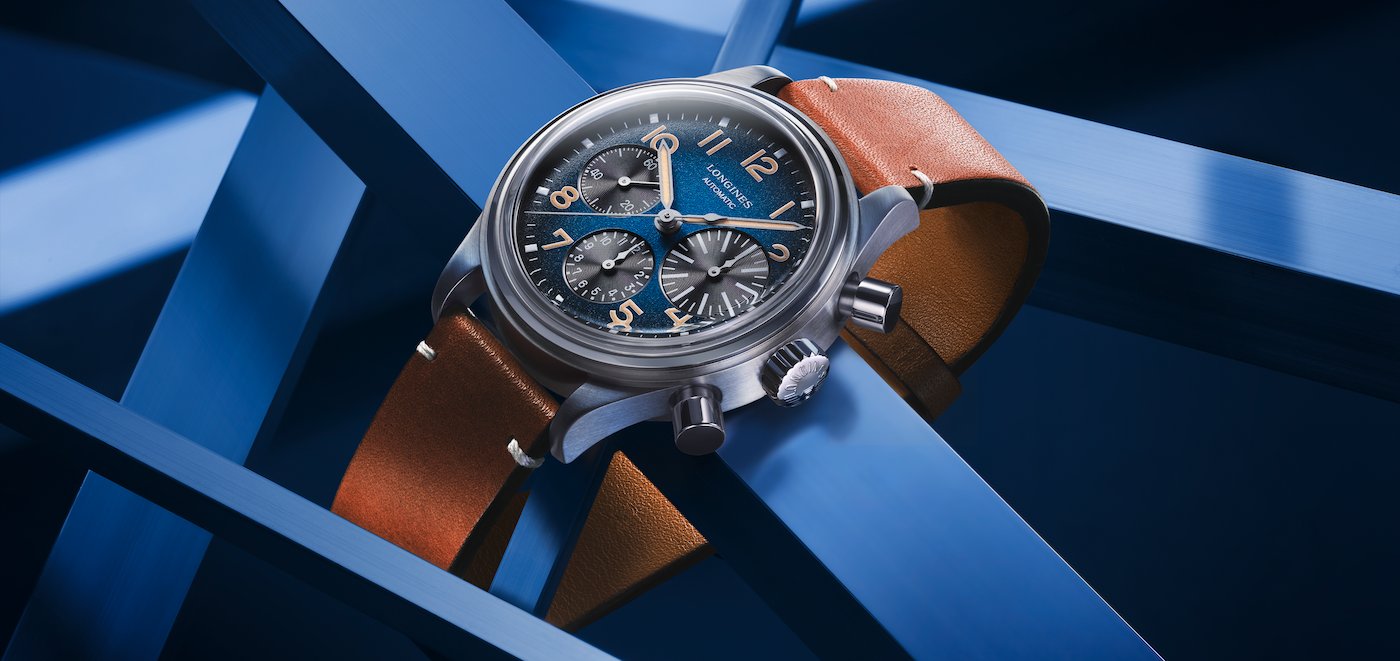 Europa Star: You arrived at the head of Longines in July 2020, in the midst of a crisis from which the world has still not emerged. How did you cope with this difficult first year?
Matthias Breschan: Longines came through 2020 very honourably. I would even say that it has held up better than most other brands. Of course, the year started badly, with almost all our points of sale closed worldwide between March and July. But there were some pleasant surprises with local customers: for example, the Swiss consumed well in Switzerland, perhaps precisely because they could not invest in traditional holidays abroad. A watch is a nice substitute for indulgence in these difficult times...
From August 2020 onwards, the results were better than in the same period of the previous year, i.e. better than in the pre-pandemic era. For more than six months, we have been outperforming on a year-on-year basis. However, this rebound at the end of the year was not enough to make up for a truly catastrophic first half of the year in the global context. Fortunately, we are working at full capacity again in terms of production. The damage was limited and we've been able to bounce back well.
"Almost all our points of sale were closed between March and July 2020. Since August, we have been overperforming, although it has not been enough to make up for last year."
The Longines Avigation BigEye, a reissue of a chronograph with a 1930s design, is now available in a titanium version with a petrol blue dial. Its calibre is equipped with a silicon balance spring.
A trend further accelerated by the pandemic crisis has been the fall in volumes for Swiss watchmaking. What potential is there in your price segment, between 1,000 and 4,000 francs, to go for high production numbers?
Our own experience proves that you can still be successful in this segment by striving for a clear identity and a strong brand image in many markets. With the upward trend in Swiss watchmaking, we sometimes forget that a price of 1,000 to 4,000 francs is still a significant sum for many potential customers. This has struck me for several years: we see brands making timepieces whose already very high prices are still increasing, without any real change in substance. Brands you've never heard of are positioned at prices that seem very high to me. What will happen the day the customer wants after-sales service if the brand no longer exists? This is a dangerous game for our industry.
Moreover, our positioning in the Swatch Group price pyramid is very clear, between Tissot and Omega. It would not make sense to position Longines in a higher segment. Our mission has always been to bring the best price-value ratio to our own segment, and I believe that Longines has proven that it is quite possible to succeed with this strategy. The first months of 2021 were very positive.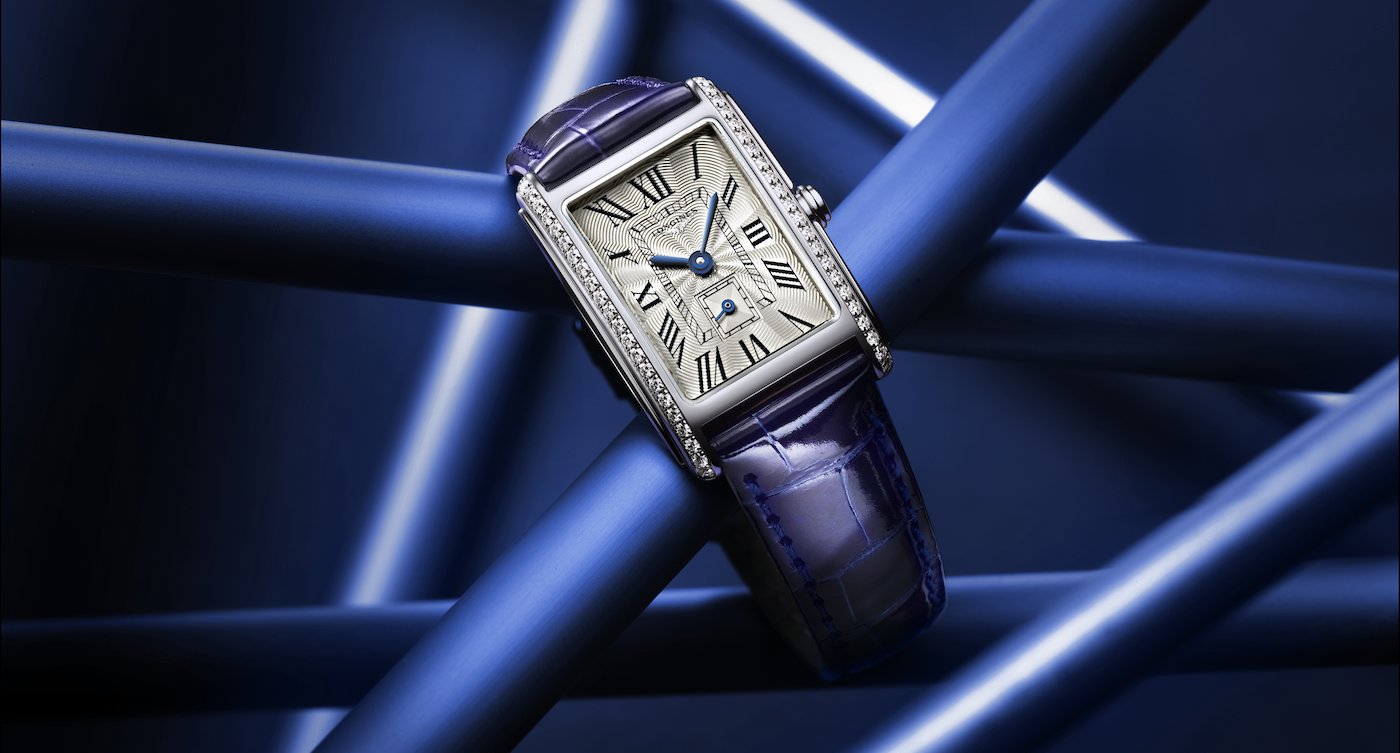 Positive to the point of returning to pre-crisis results this year, which is the stated objective of Swatch Group?
I hope so, and we will do everything to achieve this goal. It should be noted that 2018 and 2019 were record years for Longines. But there is still a great deal of uncertainty in terms of public health. Some points of sale are reopening and then closing again...
"It would not make sense to position Longines in a higher segment. Our own experience proves that Swiss watchmaking can still be successful in the segment between 1,000 and 4,000 francs."
Inspired by a model from the 1920s with a distinctive rectangular case, the Longines DolceVita is available this year with a new sectorised dial typical of the Art Deco period.
The novelties you are introducing in 2021 are very much inspired by your heritage. It's an industry-wide trend. But are you taking the risk of turning away customers who are into more contemporary products?
In fact, we are going to do fewer and fewer "reissues" and more and more contemporary "reinterpretations". We were one of the first brands to initiate this wave of reissues, since the revival of the Lindbergh Hour Angle watch. This year we are presenting a reissue of the "Silver Arrow".
In 2021, new two-tone variations are being offered in one of Longines' flagship collections, the HydroConquest line. Water resistance to 300 metres, a unidirectional rotating bezel and a screw-down crown accentuate the sporting character of this collection.
The Longines Spirit collection launched last year is a very good illustration of our contemporary reinterpretation strategy. Longines has a huge heritage catalogue from which we can draw inspiration to make modern timepieces. I have been working in the watchmaking industry for several decades, but I was still surprised by the wealth of Longines' heritage when I arrived. It's also a story of innovation: too few people really know about the brand's pioneering role in waterproof chronographs, flybacks, GMT watches and high frequency. It is a formidable source of inspiration from which to extract contemporary timepieces using the latest technologies and materials available.

The brand value of Swiss watchmakers seems increasingly underpinned by their past output. How can you influence this value, which sometimes seems low given the brand's historical weight?
We are communicating more and more about our heritage and our role in the history of watchmaking in general. As I said, beyond the brand's hardcore fans, there are not enough people who are really aware of the richness of this heritage. This is why we have just created a specific department dedicated to both heritage and marketing, in order to better convey this history. We are also working on accelerating our digital communication. The younger generations in particular, from Switzerland to South Korea, are very keen on heritage-inspired models. A relevant brand architecture, drawing on both heritage and innovation, is a pillar of our strategy.
"Few people really know about the brand's pioneering role in waterproof chronographs, flybacks, GMT watches and high frequency. We need to communicate more about our heritage."
In 1937, Longines developed a case with waterproof pushers for its legendary calibre 13ZN. An emblematic piece in the brand's Heritage segment, The Longines Legend Diver Watch is now available in coloured versions, with blue or brown livery.
Everyone is now talking about "phygital" as the new winning formula for watchmaking. What is your distribution strategy?
Firstly, the watch is a deeply emotional product. Once the vaccines have taken effect – hopefully as soon as possible – the "physical" world will regain its essential status. During the pandemic, we initiated several hybrid systems, such as the possibility in Switzerland of selecting a model on the Longines website and then asking to see it or buy it in the partner outlet of your choice (Click & Reserve). E-commerce opens up great potential in terms of choice and selection. On the other hand, there are some things that can never be transferred online. As soon as people can move around normally, quality stores in good locations will again have a decisive impact.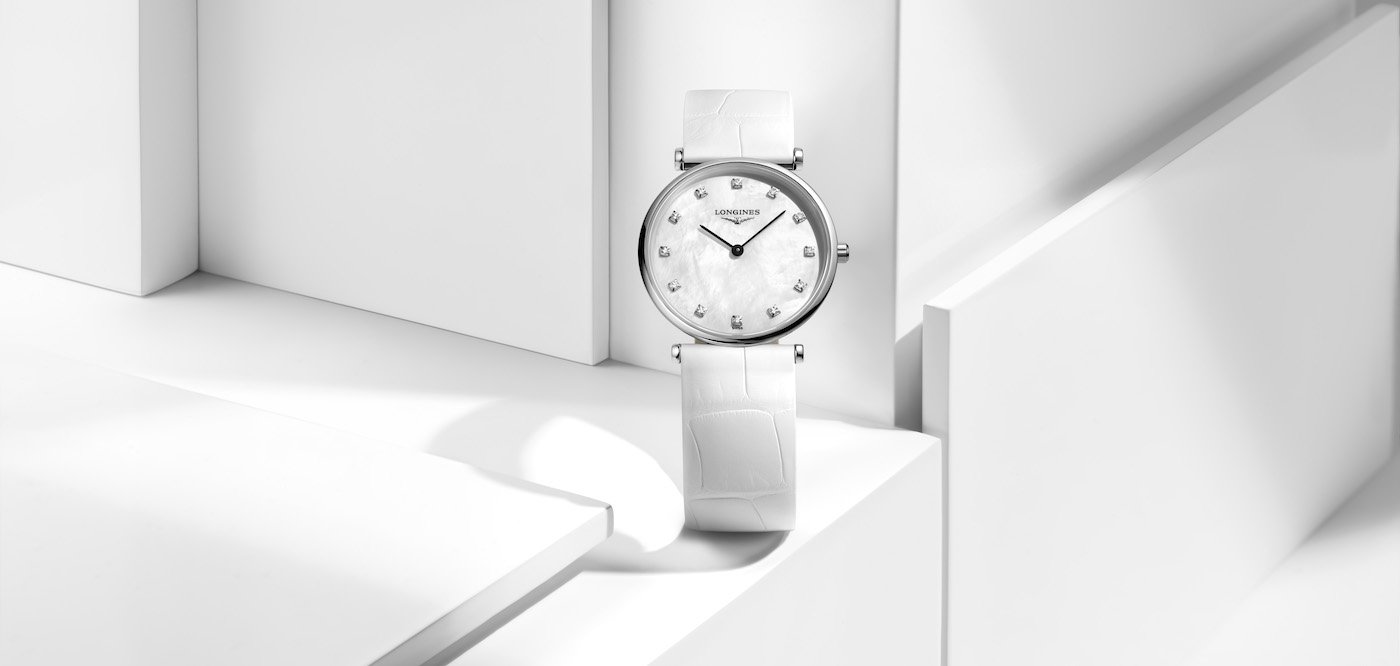 Many pre-owned watches, including many Longines timepieces, are sold online on third-party platforms. Are you considering entering this market, as more and more groups and brands are doing?
We have indeed been following the rise of this phenomenon closely over the last few years and we are currently exploring the best way to approach this segment. I would ask for your patience, but we are making good progress. It is therefore quite possible that you will have news on this point in the coming months.
First presented in 1992, the Grande Classique by Longines has been enriched with new variations this year.
In addition, Longines' vast and very well organised archives are an asset for responding to any after-sales service requests, including on very old models. We can systematically trace all our historical production thanks to the serial numbers that we have carefully recorded. We have also kept a very large stock of old components for repairs. This leads to a good relationship with the collecting community.
"We can systematically trace all our historical production through the serial numbers we have carefully recorded."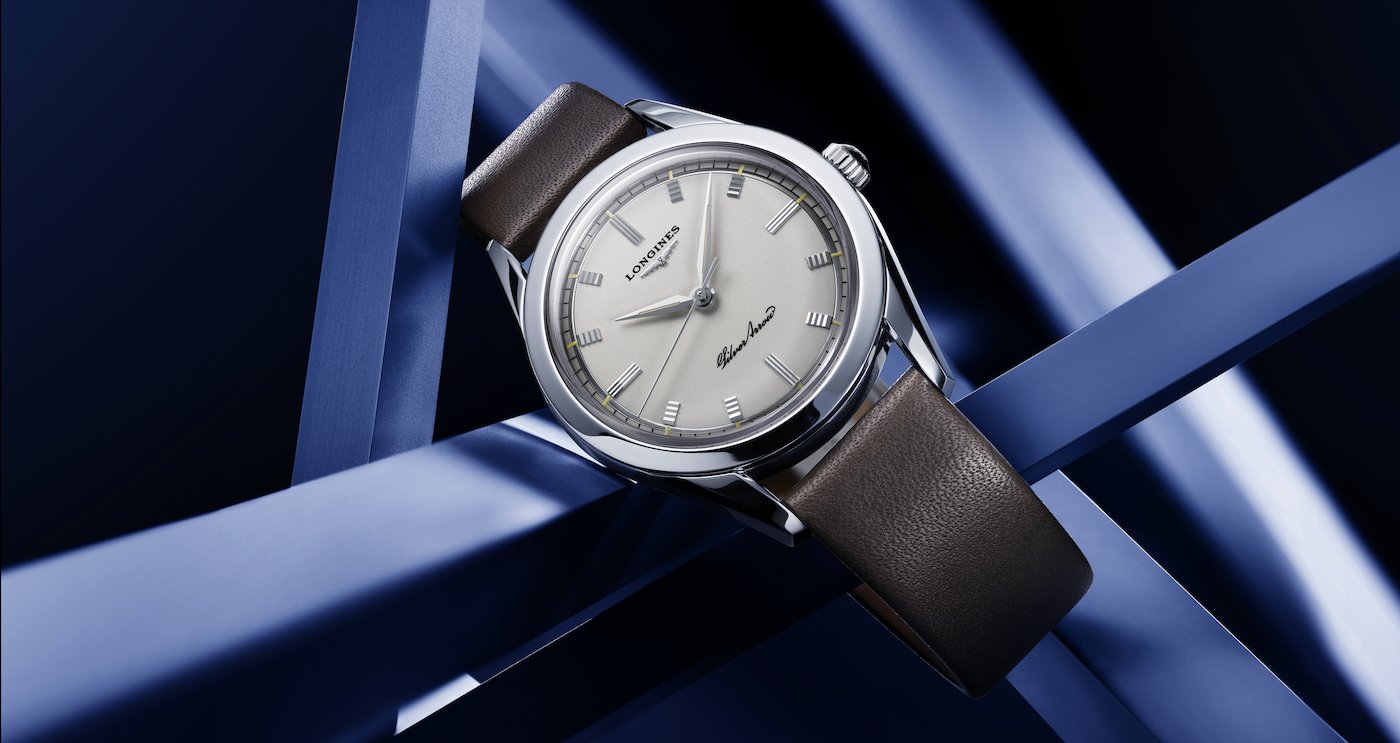 TO GO FURTHER
Longines Legendary Watches
To explore Longines' heritage, John Goldberger illustrates in this book what he considers to be the most interesting models ever produced by the Saint-Imier company. Some two hundred and seventy examples are documented thanks to meticulous research carried out in collaboration with the Longines heritage department and some of the world's most renowned collectors. The book contains valuable and rare information on case reference numbers, dials, calibres and year of production of the models presented. Available at Watchprint.com.