L
ike Jean-Jacques Fiechter, co-CEO of Blancpain from 1950 until 1980 and the man who oversaw the creation of the Fifty Fathoms in 1953, Marc A. Hayek spends as much time exploring the ocean's deep as he does on dry land in Vallée de Joux.
Unsurprisingly, given his interest in diving, in 2002 he took the helm of Blancpain, whose Blancpain Ocean Commitment initiative helps preserve the ocean and marine life, and raises awareness of the ocean's vital importance.
Jean-Jacques Fiechter, Blancpain co-CEO from 1950 until 1980, diving in the south of France.

One of his first projects was to relaunch the Fifty Fathoms. This year, the first modern dive watch turns 70 under the watchful eye of its President and CEO, who has made Blancpain his main focus of attention.
Marc A. Hayek diving.
So far, the brand has released two anniversary editions: one returns to the original model from 1953; the other "reinvents" it through a major innovation. The third will be revealed in September in the south of France, where the Fifty Fathoms adventure began. Marc A. Hayek told us more.
Europa Star: What can you tell us about the Fifty Fathom's 70th anniversary year so far?
Marc A. Hayek: Celebrations are off to a strong start with the highlight still to come when, in September, we present the last in this trilogy of anniversary models. More important perhaps than the celebration itself are the innovations that come with it, in particular the Fifty Fathoms 70th Anniversary Act 2 – Tech Gombessa, which we developed jointly with French marine biologist and diver Laurent Ballesta. It's very much in line with the thinking behind the original Fifty Fathoms from 1953 in that it fulfils a genuine need.
The original Fifty Fathoms from 1953.

How did the project come about?
It started when rebreathers began to replace conventional scuba tanks. A rebreather enables a diver to stay underwater for much longer and, because it doesn't produce bubbles, allows closer interaction with marine life. One of the main applications of this technology is in marine scientific research. Working with Laurent Ballesta, we came up with the idea of a modern watch that was engineered for this type of diving. The Tech Gombessa isn't a replacement for the classic Fifty Fathoms: it starts a new line in the Fifty Fathoms collection. The first anniversary model revived the classic Fifty Fathoms. The second introduces a major innovation, adapted to advances in diving technology. The third will celebrate the Fifty Fathom's birthplace, in the Bay of Cannes, and will return to that era.
The first contemporary Fifty Fathoms was released for the 50th anniversary in 2003 as three series of 50 pieces each.
The Fifty Fathoms Automatic ref. 5015 1130 52A from 2007 marked another important stage in the evolution of the collection by introducing a new design and a new calibre.
As a diver yourself, how does your experience contribute to evolutions within the collection?
A lot. One example: most people think orange is the most visible colour underwater but I noticed that natural white stands out more at greater depth. This is something you can only know through practice and experience. Most of my dives these past ten years have been with a rebreather but recently I went back to tanks for dives with my son, who's just starting. Compared with a rebreather, they don't take as long to set up, which is always nice.
The first release for the Fifty Fathom's anniversary in 2023, the 42mm Fifty Fathoms 70th Anniversary Act 1 reprises the features of the 1953 original and is fitted with a black NATO YTT+ strap. It was presented as three series of 70 watches, each dedicated to a world region – EMEA, Asia-Pacific, Americas –, with a number from I to III on the dial.
Blancpain Ocean Commitment is dedicated to marine life conservation. Can you tell us more about it?
In 2003 we initiated a partnership with PADI (Professional Association of Diving Instructors), following which we launched Blancpain Ocean Commitment, initially focusing on whale shark preservation. My first encounter with a whale shark was in Thailand and it's engraved on my memory. One of the most effective forms of action is to show how beautiful the marine environment is and the vital role it plays for life on Earth. Not everyone realises that the ocean captures more carbon than forests. I've seen dive sites deteriorate over the years. In the Maldives, for example. Reefs that were beautiful in the 1990s are now lifeless and bleached, the result of ocean acidification due to global warming. With the right action, there is a chance this environment can be restored but it's equally possible that it can never be saved.
What tangible results has the programme had?
The most "measurable" is the Pristine Seas project with National Geographic Society. Through it, we have helped initiate the creation of marine protected areas around the globe. Of course, it's one thing to protect these areas on paper and another to keep them under effective surveillance. In the Philippines, for example, local committees enforce protection measures. They see for themselves how cutting carbon emissions and preserving species is in their interest, because of the benefits to their environment.
Founding partner of Pristine Seas, Blancpain financed 14 major scientific expeditions between 2011 and 2016, twelve of which led to the creation of marine protected areas equal to 4.7 million square kilometres.
What about in the watch industry?
There is still a long way to go. One thing we do at Blancpain is to use NATO straps made from ghost fishing nets that have been recycled into textile. It's important to proceed with caution and avoid the many traps. You think you're taking positive action when in reality you're solving one problem to create another. Carbon credits come to mind: there are many instances where only a tiny amount is actually invested in environmental protection. On the bright side, we are more aware of how we impact the environment, starting with our consumption. This is something the luxury industry is well placed to address. Overconsumption is one of the biggest issues facing our planet. We need to consume less but better. Society is still locked in a race for "more, more, more". The financial markets, to take one example, demand greater yields regardless of the consequences and the widening inequality gap.
The second anniversary model, the Fifty Fathoms 70th Anniversary Act 2 – Tech Gombessa, is the first dive watch to measure immersion times of up to three hours and is protected by a patent. Made from grade 23 titanium, it is the first in a new line in Blancpain's dive watch collection.

The Fifty Fathoms is an icon in a strong market for luxury sports watches. Does it dominate the other collections?
The Fifty Fathoms is prominent during this anniversary year but has not been earmarked to take precedence over the other collections. Every period in Blancpain's rich history can lend itself to interesting interpretations. Women's watches from the 1920s and 1930s spring to mind. It's better to have brand coherence and for every market to be familiar with all our lines. In China, for example, the Fifty Fathoms currently outsells the classic Villeret, which is a very different situation to just a few years ago.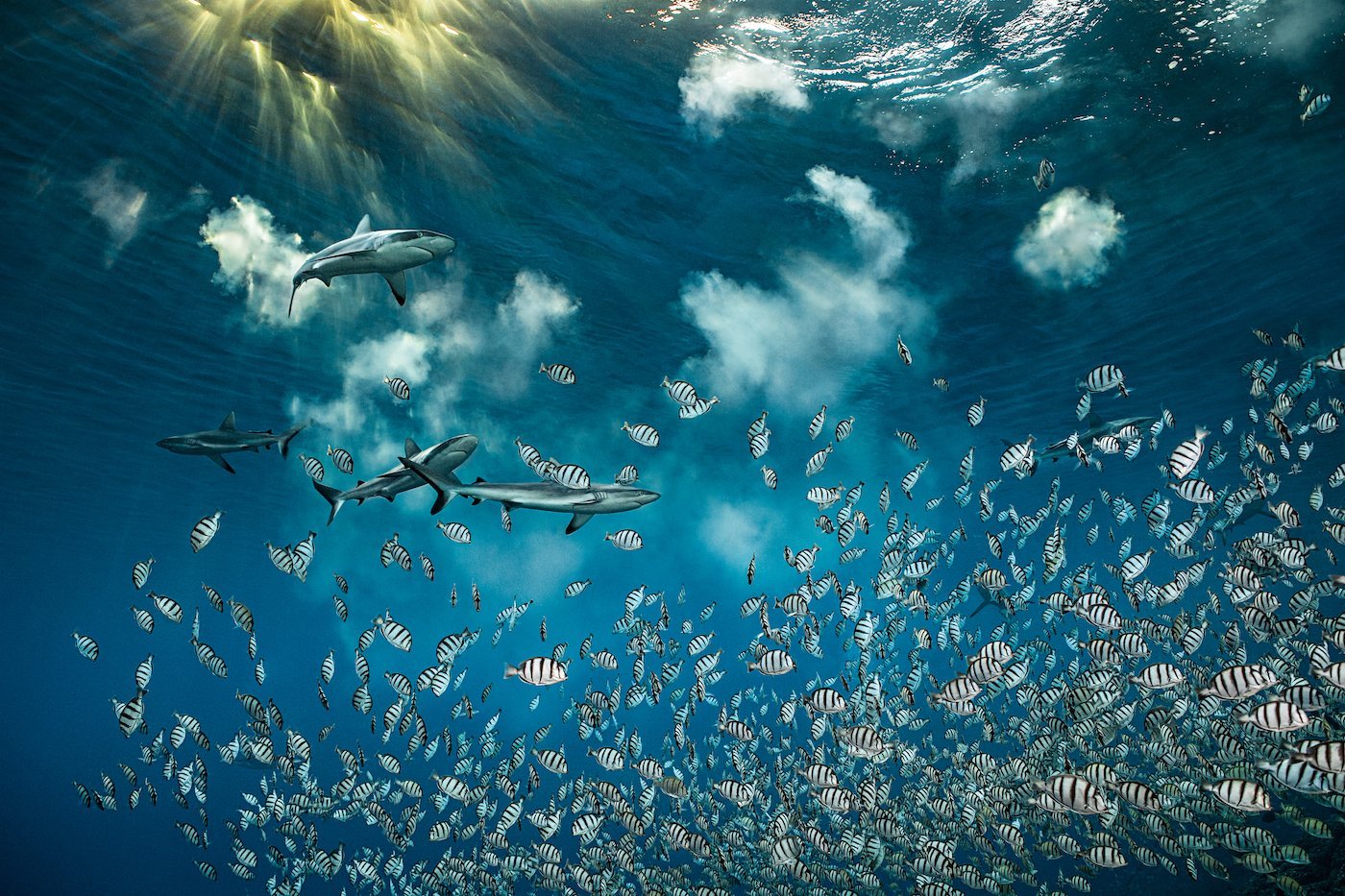 What would you say are Blancpain's core values and what makes it stand out?
Blancpain is first and foremost a Manufacture: we take between four and seven years to develop a new movement and we will be introducing grandes complications in the next few years. Our manufacturing capacity is fundamental to our identity. We are also heir to movement specialist Frédéric Piguet. Ultra-thin calibres are part of this shared DNA. At Blancpain, the movement is the impetus behind product creation.
How strongly do personalisation and the métiers d'art feature in current production?
They must remain a component of Blancpain, even though we are talking about just a few watches a year, consulting with the end customer rather than preparing everything ourselves. I'd be delighted to pursue this further but it isn't something which can be easily integrated into our global structure. Jaquet Droz now focuses exclusively on this segment and I think this type of specialisation is the right approach.

You mention Jaquet Droz, a brand that has made a strategic shift in its positioning. What exactly is your role at Swatch Group's Haute Horlogerie brands?
Blancpain is the only brand where I'm involved in operational aspects. At Jaquet Droz and Breguet, I'm involved with strategy.
Post-covid, which are Blancpain's most promising markets?
For years we'd been wanting to develop our local clientele and, after covid, we can see there is far greater potential than we imagined. Sales in Europe last year were equal to pre-covid levels, without Chinese tourist spending. We intend to build our presence in markets such as Japan, the United States and the UK. In a post-covid world, tourism is an "added bonus" but not the cornerstone of sales.
Blancpain has created a special edition of the Fifty Fathoms 70th Anniversary Act 1 in blue for Only Watch 2023.

How does this redefined strategy apply to distribution?
To begin with, through more agile, more flexible inventory. The only way to respond quickly and adequately is to have sufficient inventory, hence our decision to maintain production during covid. Our sales network has remained relatively stable for the past ten years. We currently operate 45 Blancpain boutiques along with some 400 points of sale through 200 partners. We are slightly reducing the number of doors in certain regions and at the same time opening new locations in high-potential areas, so it all balances out. We make a quarter of our sales in our own boutiques. This could increase to 40% or 50% but no more.