D
an Niederer and Arnaud Duval founded SevenFriday in 2012, after an initial experience in the industry that helped them build up the necessary networks. The company, which defines itself as "almost an anti-brand", prides itself on breaking away from traditional concepts, offering strong designs on mechanical (non-Swiss made) models at an average price of 1,000 francs. These are sold online, through its own network of boutiques and at partner retailers.
"Founding the brand was an exciting time, but also a huge challenge," recalls Dan Niederer. "I knew we had to give it a shot and we were convinced we had a valid positioning and price point, with something unique in terms of brand and product." From 2012 to 2018 the company grew rapidly: production increased from 12,000 to 36,000 watches per year. "We were one of the first watch brands active on Instagram, and we wanted to have direct interaction with our community," continues the entrepreneur. "Why not have fun doing what you love? That's our whole philosophy."
Dan Niederer, founder of SevenFriday
The lifestyle brand also produces eyewear and capsule clothing collections alongside watches. In 2013, it launched the "SevenFriday Games", a big annual party for its community. Its boutiques, most of which are located in Asia, reflect the casual side of the brand, offering music, gastronomy and accessories.
A dedicated app has been developed to recognise the (passive) NFC chip inside, which contains unique, secure data about each watch.
But what is of particular interest to us, in light of recent industry news, is an innovation launched by SevenFriday in 2016. From that year onwards, the brand decided to equip all its watches with NFC technology, enabling instant authentication. A dedicated app was developed for the recognition of the (passive) NFC chip, which contains unique secure data about each watch. The app also provides a means of communication, reinforcing the loyalty between the brand and its community – in short, everything that blockchain promises us today. What does Dan Niederer think about the evolution of connection technologies from this perspective? We caught up with him.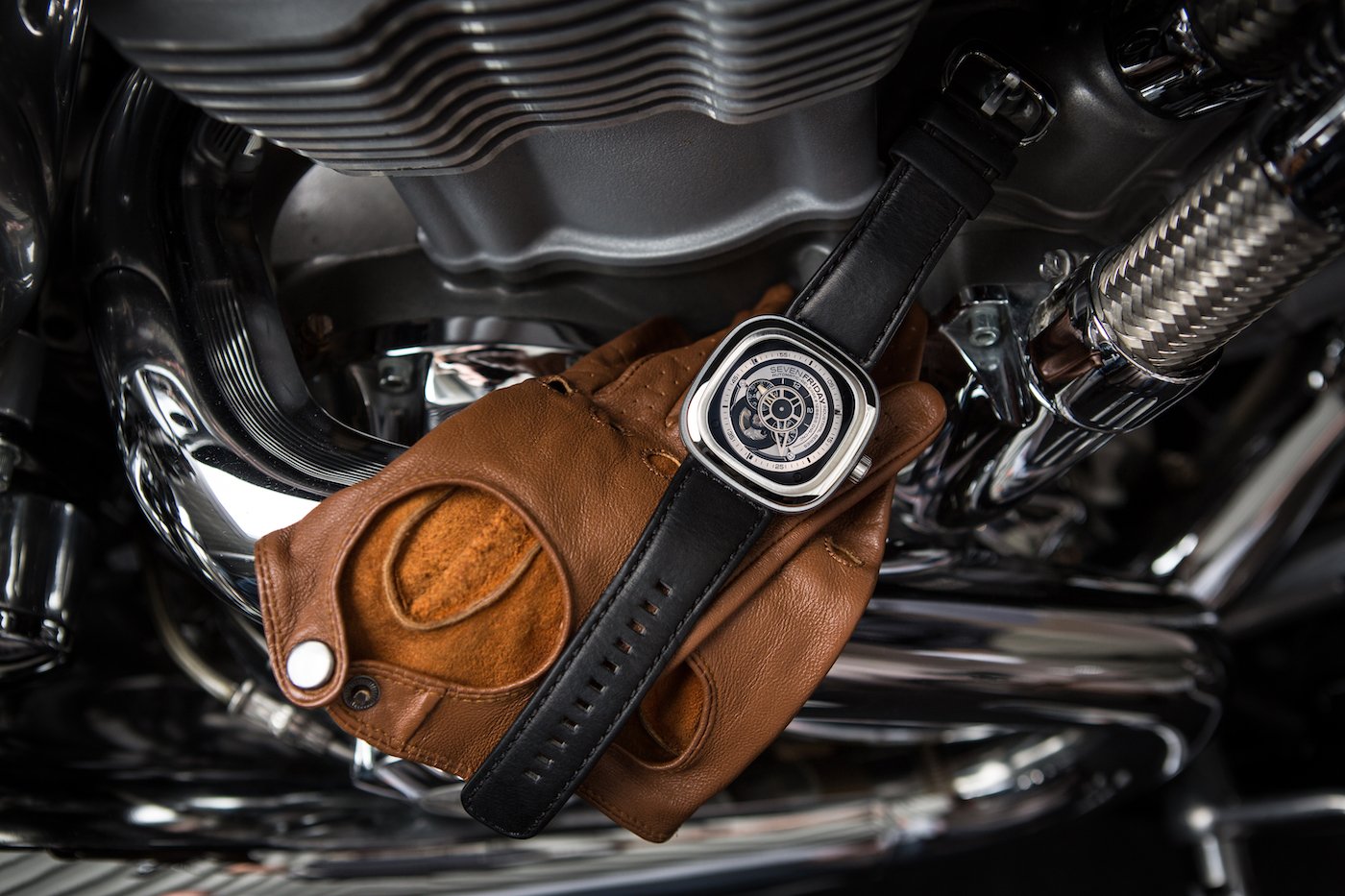 Europa Star: There are multiple initiatives emerging to produce digital duplicates of watches on the blockchain, to ensure their authenticity. You yourself opted to integrate NFC chips into SevenFriday models a few years ago. Why did you start this initiative?
Dan Niederer: Before I started the brand I worked in IT, and I thought it was a shame that we didn't use its possibilities more for the watch industry. It wasn't right that we were still doing the whole reference number and authentication process manually. I was looking for a solution and I came across NFC chip technology, which was actually not new because it was already being used in the pharmaceutical industry. At the time, people were starting to talk about the "internet of things", with the idea of connecting everything from your fridge to your watch. We began implementing our solution in 2016.
The M2/02 model, the brand's bestseller
What does your solution consist of?
All our models are equipped with an NFC chip that allows the watch to be recognised via a dedicated app. The biggest technical challenge of this project was the integration of the NFC chip, because a steel watch case presents a major interference for the connection. But we didn't want to compromise the design of our dials by putting a chip there. Also, it didn't really make sense to put a chip in the strap either, because you need to be able to change it regularly. Some brands incorporate NFC technology into the warranty card, but this is even more disconnected from the watch itself.
Whom did you develop your solution with?
We worked with an engineering company based in Zurich to design the NFC chip. The challenge was to insert the chip as the watch was being assembled, and simultaneously register it in our database.
The SevenFriday x Rocketbyz model, a limited edition
How can we verify that this is the authentic model?
Through our application, which anyone can download. Several levels of information are possible via the app, from simple authentication by scanning the back of the watch to registration, which gives you more complete information about the model's lifecycle.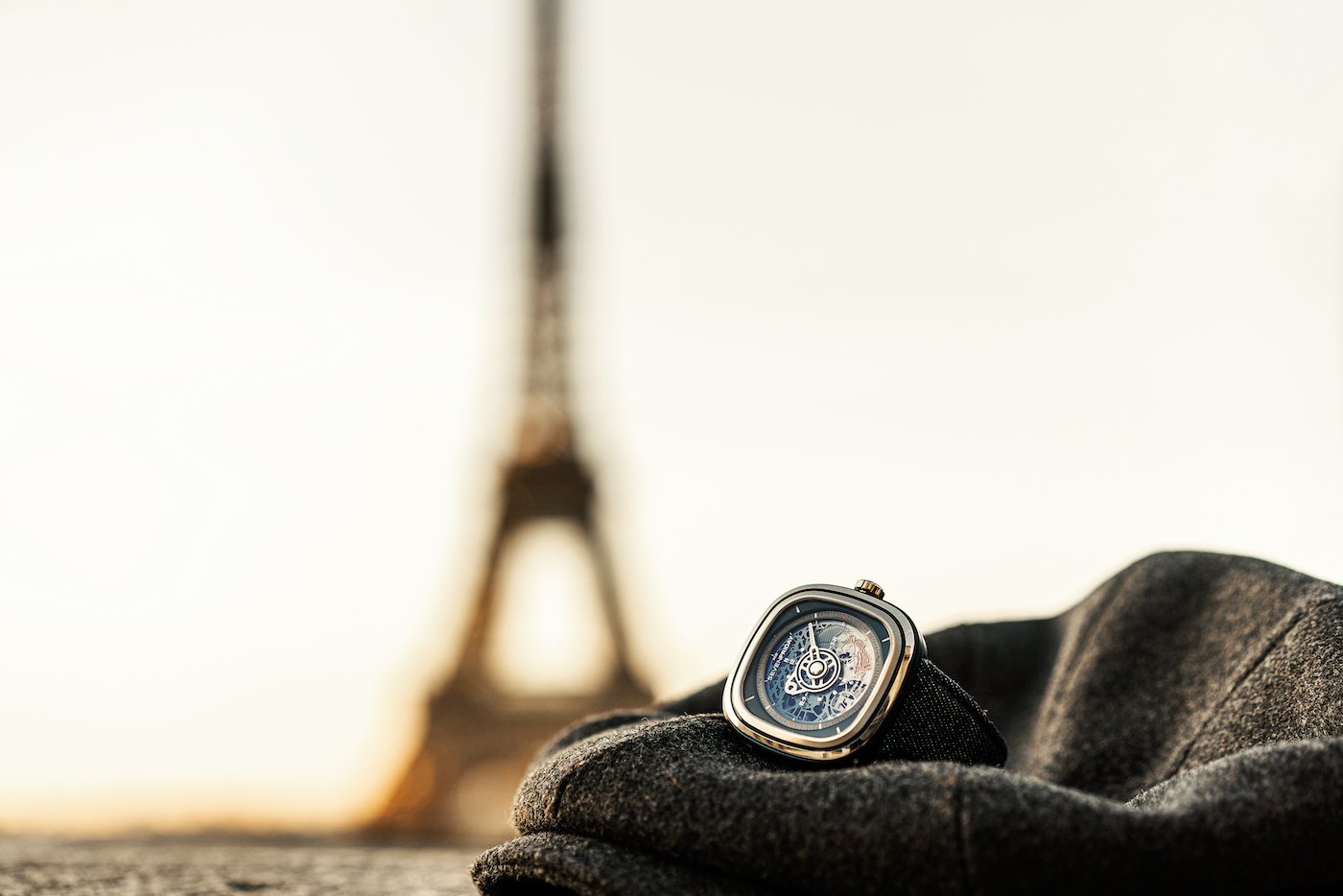 How many users have registered on your application?
To date, 90,000 people have registered on the app. Users check in and comment every day. We were quite alone in the watch industry when we started this system. Swatch was using the technology, but only for payment, not for security. Hublot was using it but via a guarantee card. In other industries, things had already started to move more quickly: for example, Ferragamo put a chip in their shoes!
"The biggest technical challenge in this project was incorporating the NFC chip, as a steel watch case presents a major interference for the connection."
However there is certainly strong resistance in the watch industry to the idea of putting an NFC chip in a traditional mechanical model...
All I can say is that on our side, the feedback is good. I often have this discussion, about whether or not to integrate a chip into a mechanical watch. You have to know that it is a "passive" chip, it only works for certain specific tasks. The idea is to make our industry safer and more efficient. Counterfeits have always existed and they will not disappear. As a customer, I want to be sure that I have the real thing. We have to try to find the safest and easiest way to determine whether a product is genuine or not.
The P1B/01 model
Blockchain is an increasingly popular tool. Breitling now produces a digital passport for its models. What is your view on this technological development?
We have had several meetings about blockchain, and it is certainly a very interesting development. But at the moment we don't really see any advantages over the technology we currently use. In terms of marketing, it may make sense!
"We've had a number of meetings about blockchain but at the moment we don't really see any advantages over the technology we currently use."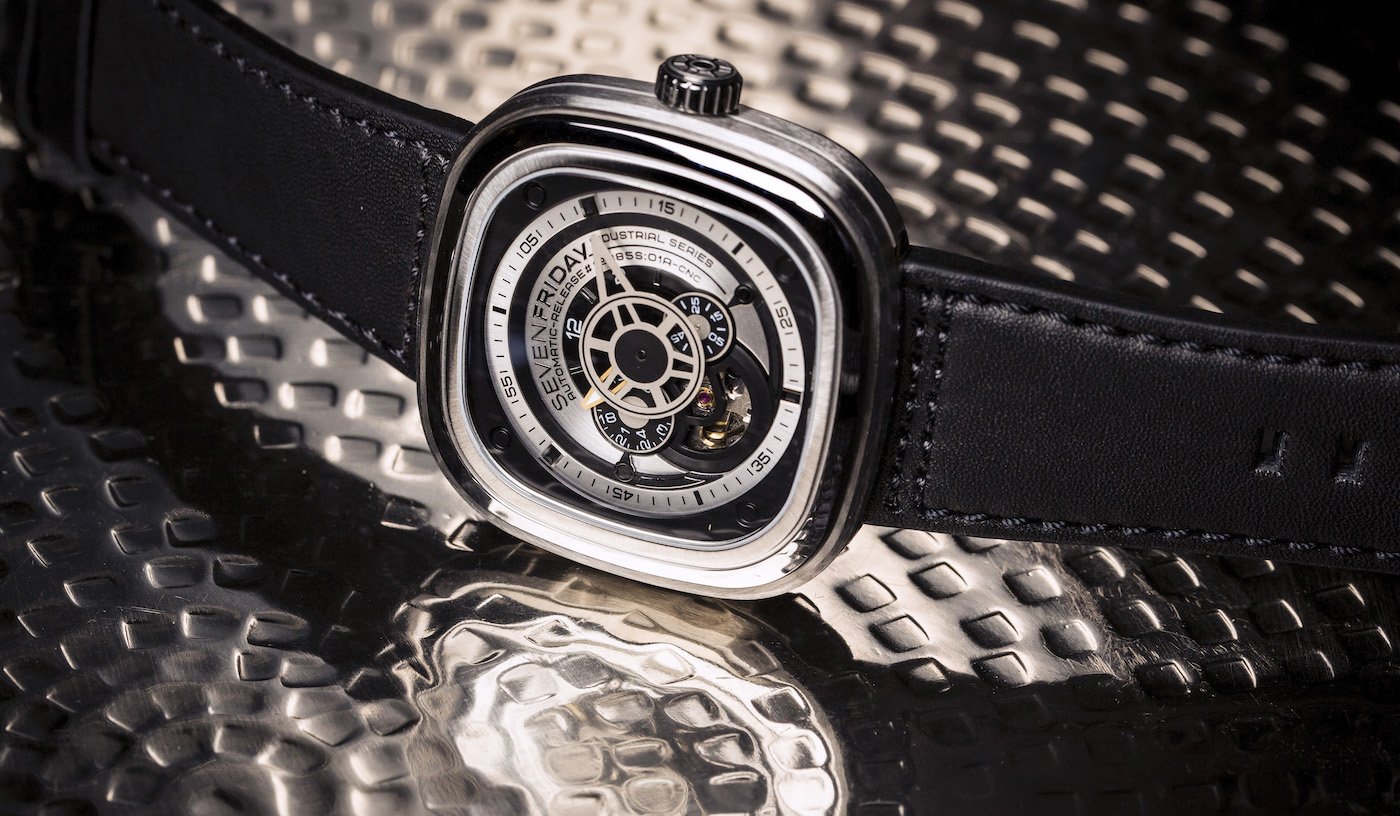 Do you consider yourself a "digital native" brand?
Most definitely. SevenFriday was founded in 2012 and we immediately grew the brand through Instagram. We were probably WatchAnish's first client! From the start, we set up an e-shop rather than having to argue over this later with a distribution network. The app we developed also stems from this mindset. Before the pandemic crisis, we already made about 60% of our sales online. As you can imagine, this rate has increased...
The T101 Cocorico model
Affordable fashion and lifestyle watch brands have been much quicker to embrace digital than established watchmakers...
We need to be open to new buying habits, and also have a wider acceptance of what a watch is. Our models reflect a certain lifestyle and they can be collected alongside more traditional models. One does not prevent the other. Let's break down mentalities! Today, the playing field is global. I deeply dislike the nationalism that prevails in this industry...
"Before the pandemic crisis, we already made about 60% of our sales online. As you can imagine, that rate has increased..."
You are active beyond watchmaking. Can you tell us more?
Our primary business is watches as fashion accessories, but from the beginning I wanted to go beyond: over the last two years we have launched, mainly for fun, many other accessories, such as glasses. We can apply the knowledge and good practices we have gained in watchmaking to other products. But it takes time to develop them because they are not necessarily the same customers as for our watches. All the same, we can see that the act of buying a watch is much less spontaneous, more thoughtful.
Your Favorite Pyjama Festival, the virtual festival organised by the brand
You've even launched a music festival...
Yes, Your Favorite Pyjama Festival (YFPF)! Our brand is first and foremost the reflection of an attitude, a slightly offbeat state of mind... When we opened our first boutique in 2016, we wanted to make it a lively place, following a gastro-boutique concept where people can interact, listen to music, have a drink, eat and relax, alongside lifestyle products. Since then we have opened 25 SevenFriday Spaces around the world.
Over time, this gave us the idea of developing a music festival: we had planned a first date in the United States, but the pandemic came along. So we launched a series of virtual festivals, in collaboration with Shawn Stockman of the American R&B group Boyz II Men.
"Let's break down the barriers! Today, the playing field is global. I deeply dislike the nationalism in this industry..."