T
he comparison between watches and automobiles is a commonplace in the watch industry. A shared mechanical heritage (and proximity of the customers) favours partnerships between watch brands and car manufacturers. But these collaborations are often accompanied by a superficial layer of marketing emphasis that leaves everyone wondering about their real substance: opportunistic operation or genuine long-term alliance?
Let's look beyond appearances. Watchmaking and the automobile industry do indeed share many similarities. But they are not limited to lifestyle, or to mechanical or material research. Both industries are facing a world that is changing at an unprecedented speed, under the impetus of digital disruption and a crippling pandemic.
There is undoubtedly much to be learned about how each of these industries, that are said to be so close to each other, is facing up to these existential challenges. Jorge Guerreiro launched his blog JSBG.me ten years ago, to focus on watchmaking and cars, as well as fashion and design. Last year, he opened the JSBG Store in Lausanne as a physical extension of his digital activities. He shares his analysis of what brings the two industries together, and what differentiates them.
Jorge Guerreiro, founder of the JSBG blog and the JSBG Store, covers both watches and cars.
Europa Star: Today, watchmakers are looking to accelerate their online presence, particularly via e-commerce, in the wake of the pandemic. To achieve this, can we draw inspiration from some good practices within the automotive industry?
Jorge Guerreiro: I think it's not enough to change our technological software: more importantly, we must modify our "thinking software". And before we talk about e-commerce, we should mention leasing, which was what really facilitated the introduction of online car sales. A luxury watch costs as much as a car. Very early on, instalment payment solutions were put in place to enable people to acquire a car, but there was nothing like that for watches. This limited the potential customer base for watch brands, especially online. Customers can pay for a car in monthly instalments, but not a watch of the same price. Online credit solutions for watches, such as Watchdreamer in Switzerland (read our article here) have recently been put in place. Unsurprisingly, they are proving very successful!
"Very early on, instalment payment solutions were put in place to enable people to acquire a car, but there was nothing like that for watches. This limited the potential customer base for watch brands, especially online."
I think it's a pity that, by waiting so long to develop solutions to facilitate sales systems, the watch industry has deprived itself of so many potential customers. Until recently, CEOs were telling me that this would happen... in 20 years' time! Frankly, it's a bit of an aberration. And unfortunately, this same slowness has also characterised the implementation of online sales. Not only does it allow you to reach new customers (especially if it is associated with leasing, as in the car industry), but it also provides better immunity against the growing phenomena of counterfeiting and the parallel market.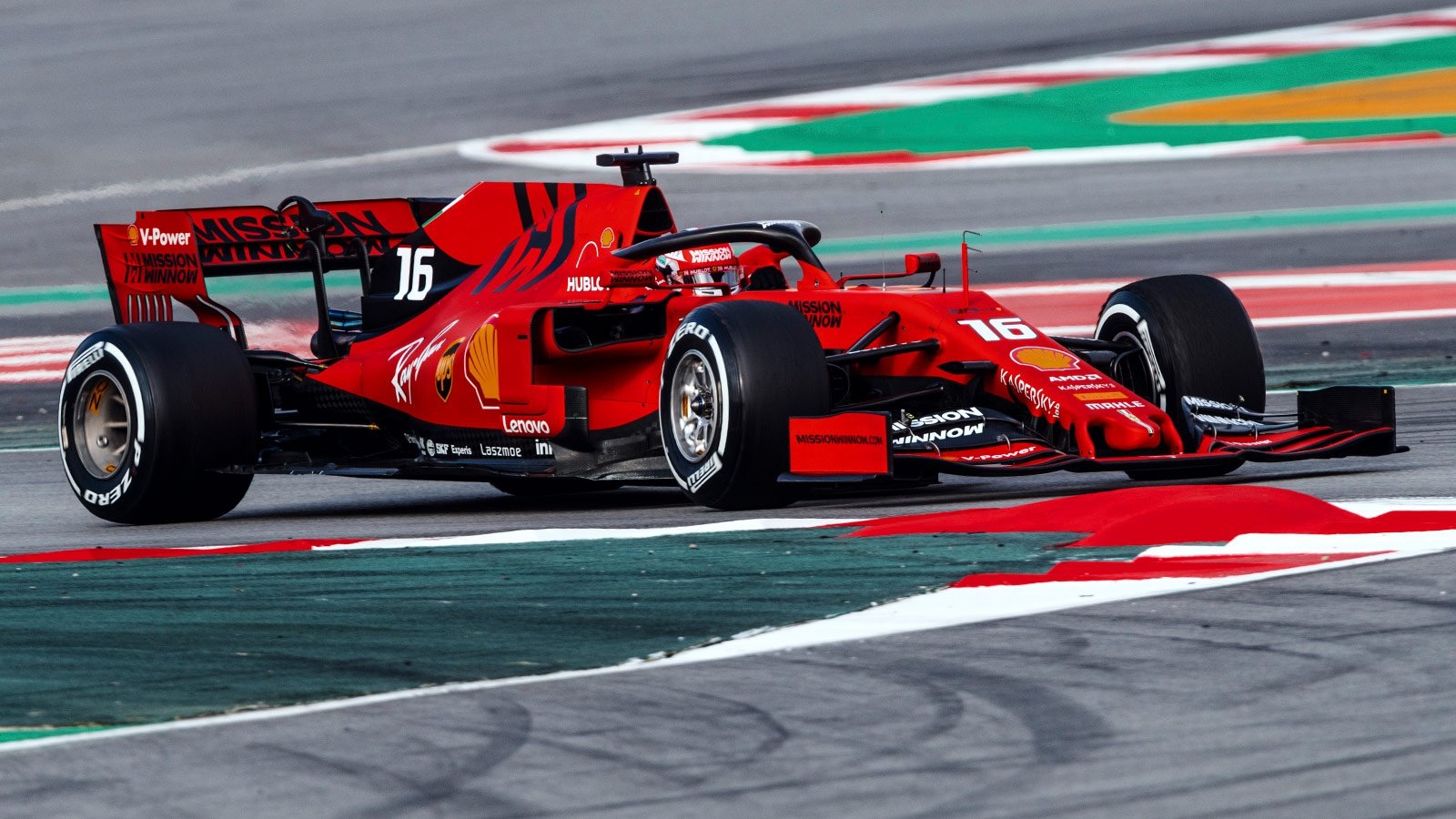 This difficulty in adapting can perhaps be explained by the fact that a watch seems less "essential" to everyday life than a car, an object of mass consumption...
We often hear that, but I don't agree. Cars and watches are very similar. Basically, a car is only used to get around, and a watch is used to tell the time. According to this definition, anything more than a Dacia or a Casio is a luxury. By definition, luxury doesn't fulfil an essential function, but an emotional one. This applies to both industries.
Then how do you explain this relative slowness in comparison to the automobile industry?
Conservatism, coupled with a kind of elitism. Overall sales in the Swiss watch industry remain stable, or are even increasing slightly, while volumes are falling. There's a dramatic correlation with how its customers are ageing. Volume means attracting youth and new generations. Moreover, innovation often comes from the "volume" players, before filtering through to the "prestige" players.
Hublot La Ferrari
Can you share some figures on the digitisation of the automobile industry?
At Tesla, nearly 80% of all cars are sold online. But whether the final purchase is made online or not, 95% of car buyers spend at least 14 hours online before purchase, on the company websites, but also reading specialised media, watching test videos, etc. Watchmakers often complain that the online experience is not luxurious enough. But the most prestigious car manufacturers don't stop there; recently, Lamborghini organised the sale of a limited edition model in China via... WeChat. All the cars were sold in less than 20 seconds! Another very fashionable phenomenon in the automotive industry is the online configurators that allow you to easily visualise your ideal car: custom paint schemes, options, wheels – virtual personalisation has become fun, and often leads to the purchase of the car of your dreams.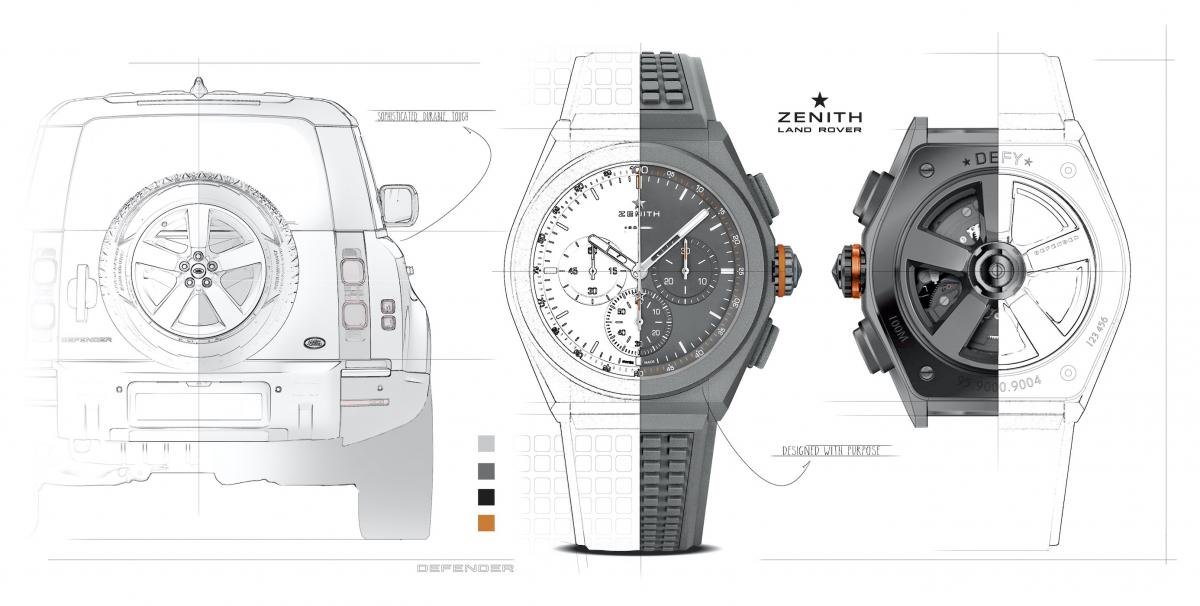 How is car distribution structured?
Very much like the watch industry. In the automotive industry, there are also independent dealers and distributors, who are trying to resist the growing phenomenon of manufacturers selling their cars through their own networks or directly online. As in watchmaking, some car brands say that the industry needs retailers, and continue to work with them. Others, like Tesla, have no distributors or retailers: they own all their own showrooms around the world.
Breitling Premier Bentley Mulliner Limited Edition
What about the grey market, and unsold stock being advertised as pre-owned, which is commonplace in the watch industry?
It's the same: it's a massive issue for cars, just as it is for watchmaking! But the pre-owned segment is better integrated than in watchmaking. For example, Amag, the longstanding Swiss distributor for the Volkswagen group, already offers three levels of purchase: customised new cars, standard new cars, and pre-owned, all within the same platform. E-commerce sites such as AutoScout24, which is comparable to Chrono24, offer both new and used cars. Manufacturers don't hesitate to place banners on these sites!
At the same time, the concept of a "sharing economy" seems to be gaining more and more traction in the automotive industry.
Yes, it is. More and more car brands are managing car sharing and subscriptions themselves directly. For example, from the end of this year, if you buy an Alfa Romeo but only use it 20% of the time, the company can help you find people who will use the car the rest of the time by paying for an agreed package through a dedicated app. You simply leave your car and other users will have access to it via their smartphone: it's a form of car sharing that can generate revenue for the owner. As many countries are in the process of liberalising their legislation on autonomous cars, Tesla wants to take this concept much further, with the ambition of competing with Uber. The idea is that when we're not using it, our car goes off on its own to work as a driver and make money!
"Tesla wants take the autonomous car concept much further, with the ambition of competing with Uber. The idea is that when we're not using it, our car goes off on its own to work as a driver and make money!"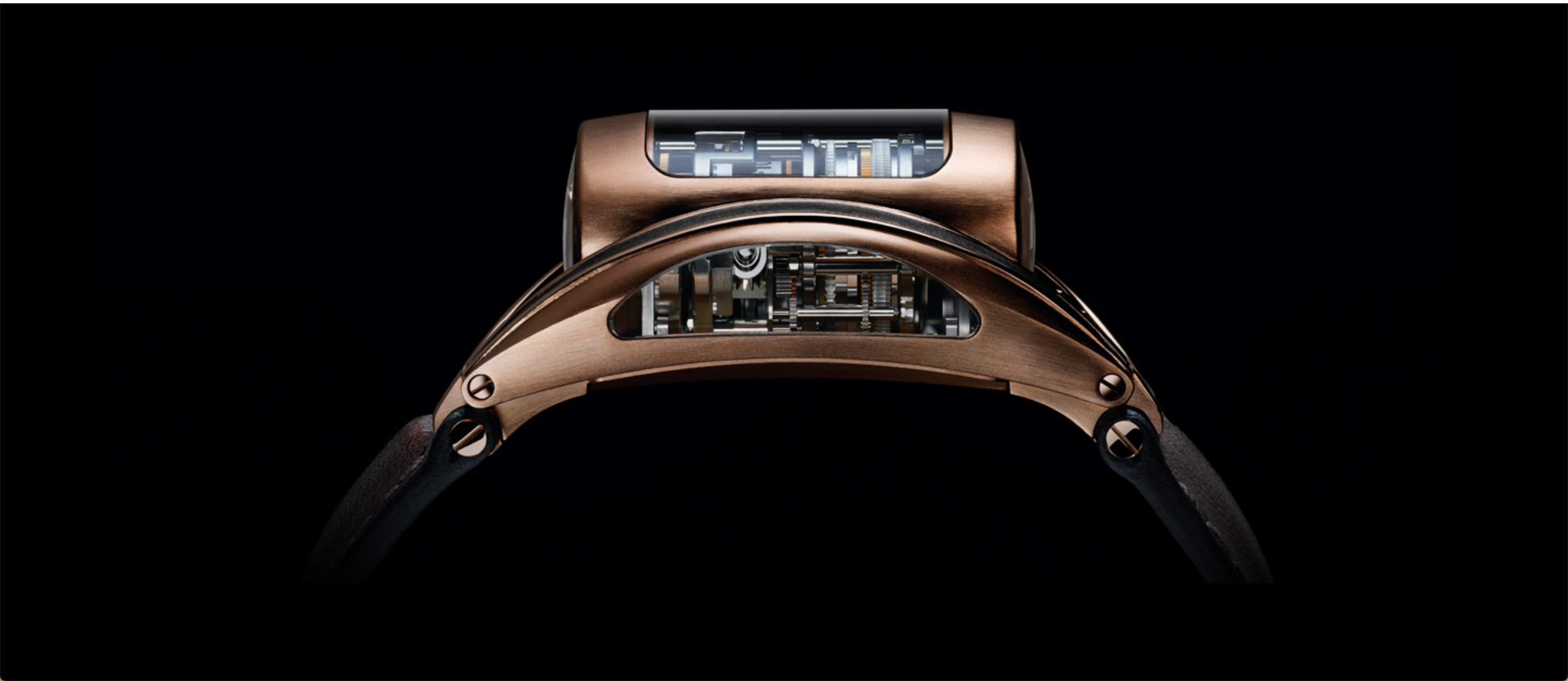 Can we compare Tesla's impact on the auto industry to Apple's impact on the watch industry?
Yes, to a certain extent. Tesla actually restored the popularity of the electric car, which was in vogue in the 1890-1910s, when it had a market share of nearly 40%. In this way, it created or recreated a new market, like Apple with the smartwatch. In the same way, it broke the codes of classic sales by using digital technology.
What measures have car manufacturers taken in the face of the coronavirus?
Many brands have completely shut down their production lines to protect workers. And in parallel there have been tremendous solidarity initiatives. In Spain, for example, a country badly affected by the pandemic, engineers from the national manufacturer Seat started assembling respirators by combining windscreen wiper motors with 3D-printed DIY parts, and gave them to hospitals in Madrid. Prestigious brands such as Mercedes and Ferrari converted their output to mass-produce ventilators. In France, Mini made a fleet of electric cars available free of charge to hospital staff.
"Seat engineers began assembling ventilators made from wiper motors and 3D-printed parts, and donated them to hospitals in Madrid."
Such initiatives can be found in other industries, such as fashion, with Chanel producing gowns for hospitals, or Italian brands supporting the press by taking out full-page adverts, to show their solidarity with the national media. At the same time, initiatives have been introduced to facilitate "contactless" sales: Volvo offers a completely remote test drive experience, providing very convincing digital tests without human contact, up until the vehicle is delivered to the customer's home.
Parmigiani Bugatti TYPE 370
Since you have a foot in both industries, how do you think their specialist media compare?
I generally see a greater degree of independence in the automotive media. End customers rely on them to make their purchasing decisions, and they can read tests and reviews that offer a real critical perspective, both positive and negative. In comparison, the specialist watchmaking press generally tries to adhere more closely to the institutional communication of advertisers.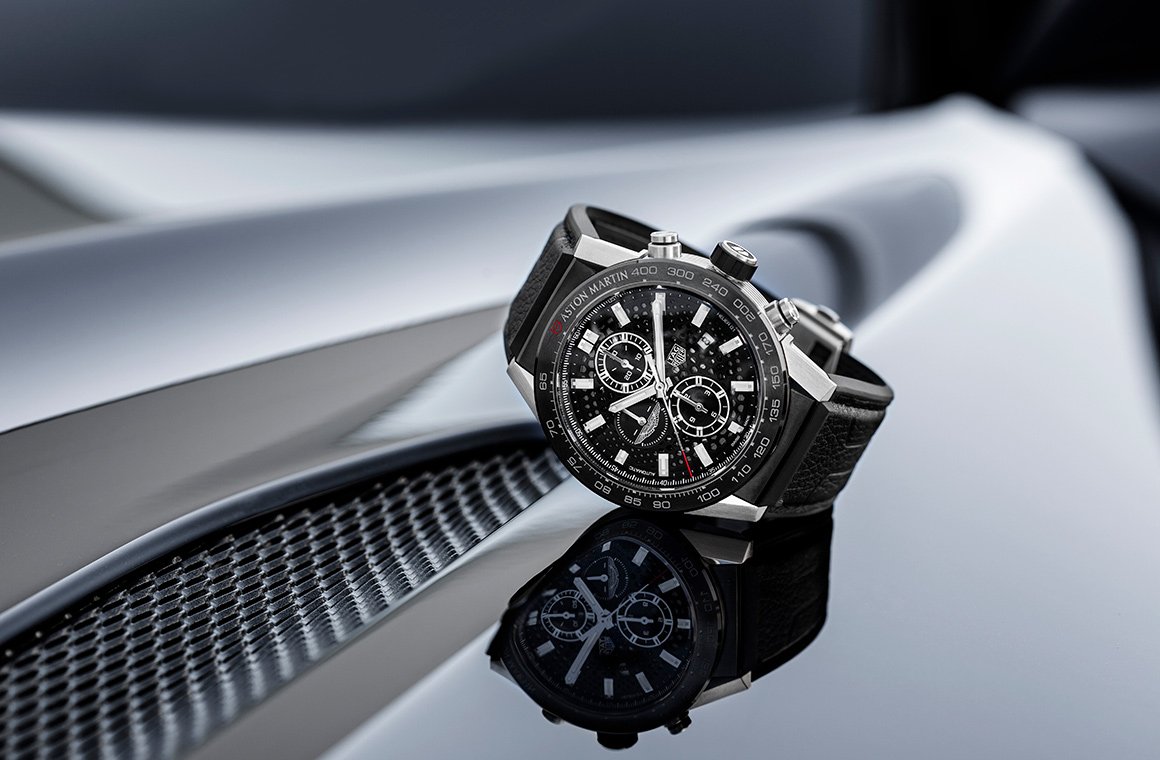 Like Watches & Wonders in April, the Geneva Motor Show was cancelled. Did anything take its place?
It was also replaced by a digital experience. But there are two points that are particularly interesting in the case of the Geneva Motor Show. On the one hand, it was a mixture of the physical and the virtual, because the brands' press conferences were broadcast live from Palexpo – they were not pre-recorded videos but made in situ, with the cars, exactly as if the physical show had taken place. In addition, the exhibition stuck to the initial programme of press conferences in order to avoid everything flooding onto the web at the same time. The press and the general public were thus able to better follow and digest the flow of information.
Zenith Defy 21 Land Rover
Collaborations between car manufacturers and watch brands have multiplied over the last 20 years. How can such partnerships be successful, and go beyond the simple juxtaposition of logos?
A few brands have succeeded in this exercise. I would give a special mention to Hublot, which genuinely partners with Ferrari, for example by having some of its models designed by the car manufacturer's designers. I think it's really a matter of authenticity in the exchanges between the teams of the two entities: you can sense quite quickly if you're dealing with a superficial marketing operation.
Explore the Europa Star archives - Join us as a Club member
New: 40'000 pages added, since the year 1950!
Our data base contains over 100,000 pages and 70 years of fully searchable back issues, up to the most recent publication. A treasure trove for all knowledgeable professionals and aficionados.