M
unichtime 2018 managed to oppose a distinct sign of life to the actual downswing. Exhibitors and visitors alike now pin their hopes on a continuation of this positive development which should go on next year. The exhibiting watch makers, many of them manufactories, this year again presented a sizeable number of model premieres, some of them even world premieres, and also some models which were shown to a widespread German public for the first time at the Munichtime.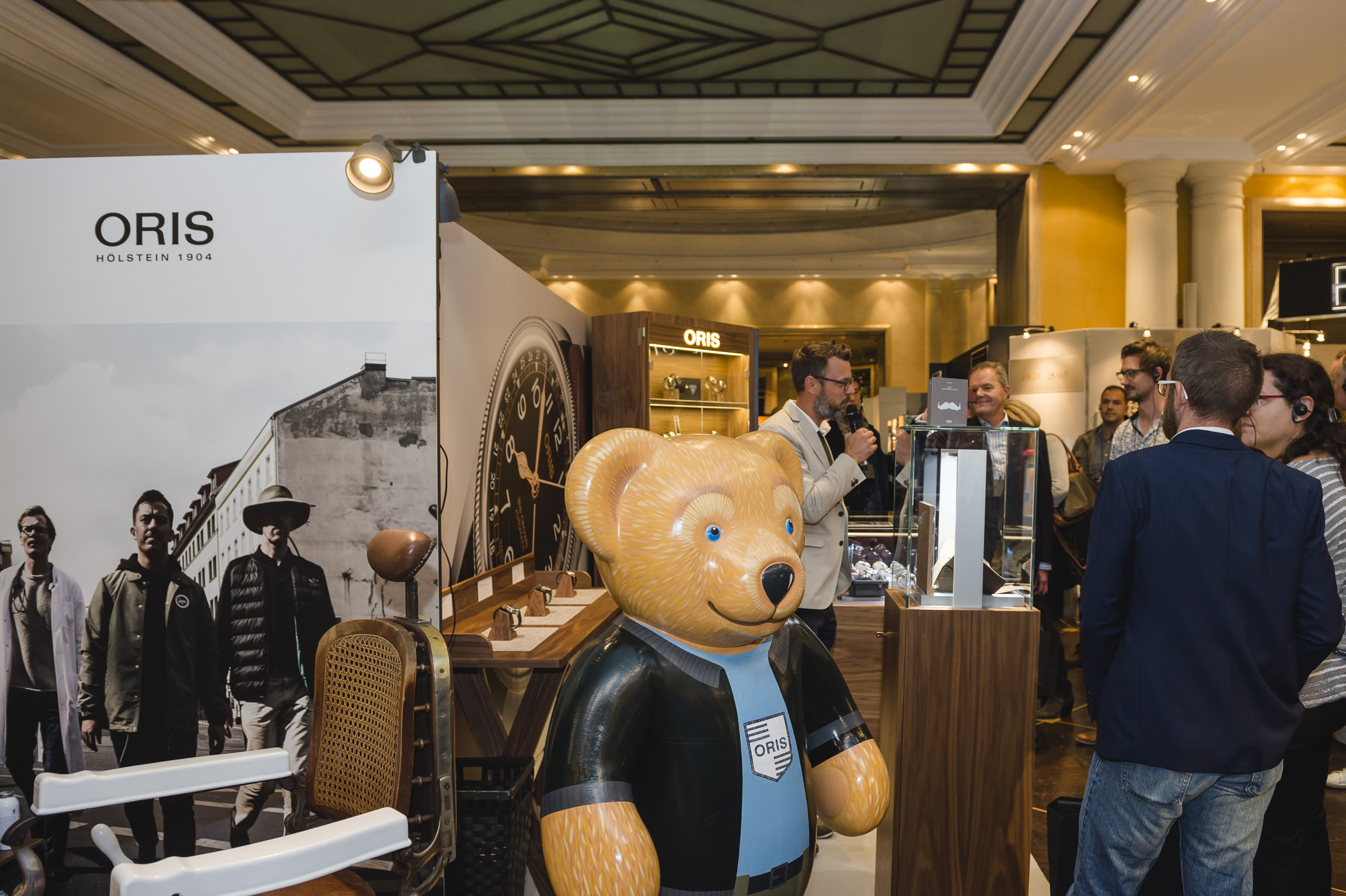 The supporting programme, which for the first time at the Munichtime offered to the interested visitors valuable informations and a number of stimulations, was keenly received. Boris Pjanic, a watch expert and operator of the watch blog "watchesandart", gave a lecture on watches as a possible investment, Jonas Geissler, speaker and author, discussed the topic "Time" and our use of it under various important aspects. Gisbert Brunner, watch journalist, co-founder and co-proprietor of www.uhrenkosmos.com, made accessible to his public his topic "Promenade Through the History of Wrist Watches" in a very diverting as well as informative speech.

Two high quality panel discussions offered rich materials for the thorough examination of their respective topics. The first, "Label – Design – Techniques: Why Are Mechanical Watches Still Coveted Nowadays?", assembled under the conduct of Rüdiger Bucher (Editor in chief of Ebner Uhrenmedien) Wilhelm Schmid (CEO A. Lange & Söhne), Simon Husslein (watch designer) , Klaus-Dieter Koch (GF Brand Trust) and watch journalist Gisbert L. Brunner. They discussed the actual situation of mechanical chronometers and their prospects for the nearer future.
Last but not least, the second panel discussion on "Watches from Glashütte – Tradition or Folklore" was coordinated by watch journalist Thomas Wanka together with Thilo Mühle (GF Mühle Glashütte); the other participants were Alexander Philipp (Director Sales/Marketing Tutima Uhrenfabrik) and Tobias Christ (Boutique Manager A. Lange & Söhne). They all agreed on the fact that both – folklore in its positive sense as well as value creation – are decisive for the very special reputation watches from Glashütte enjoy all over the world.
EXHIBITORS 2018
A. Lange & Söhne, Bell & Ross, Benzinger, Borgward, B.R.M, Cvstos, Corum, Czapek, Damasko, Degussa, DGC, Erwin Sattler, Formex, Guinand, Hanhart, Iron Annie, Jean Marcel, Junkers, Laco, Lang & Heyne, Lehmann, Leinfelder, Meccaniche Orologi Milano, Minase, Montblanc, Mühle-Glashütte, Oris, Porsche Design, Seiko, Sinn, Staudt Twenthe, Stowa, Strom, Tudor, Tutima Glashütte, Ulysse Nardin, Vintage VDB, Watch Academy, Zeppelin.