"W
hat was popular before Covid is no longer so," says Georges Kern. The CEO of Breitling, who, since his arrival in 2017, has been carrying out a forced rebranding of the brand, says it bluntly: "I no longer believe in this excessive luxury in a society that continues to suffer. Let's not fool ourselves: the economic crisis will arrive within 12 to 18 months."
The entrepreneur firmly believes in a more inclusive concept of "new luxury". This is not just about price; it's about value (in every sense of the word). Moreover, Breitling is increasingly extending its territory beyond the symbolic CHF 10,000 mark. Its most important launch this year, the Super Chronomat collection, is offered in a price range that goes from CHF 8,500 up to CHF 22,900.

Georges Kern is pushing Breitling to hyperactivity in terms of launches, boutique openings and innovation (digital passports, Breitling Select programme, partnership with Drest) in a bid to "occupy the field". But his boundaries are clear: he is certain that online distribution will constitute no more than a minority share of sales, and he does not want to become directly involved in the secondary watch market. Interview.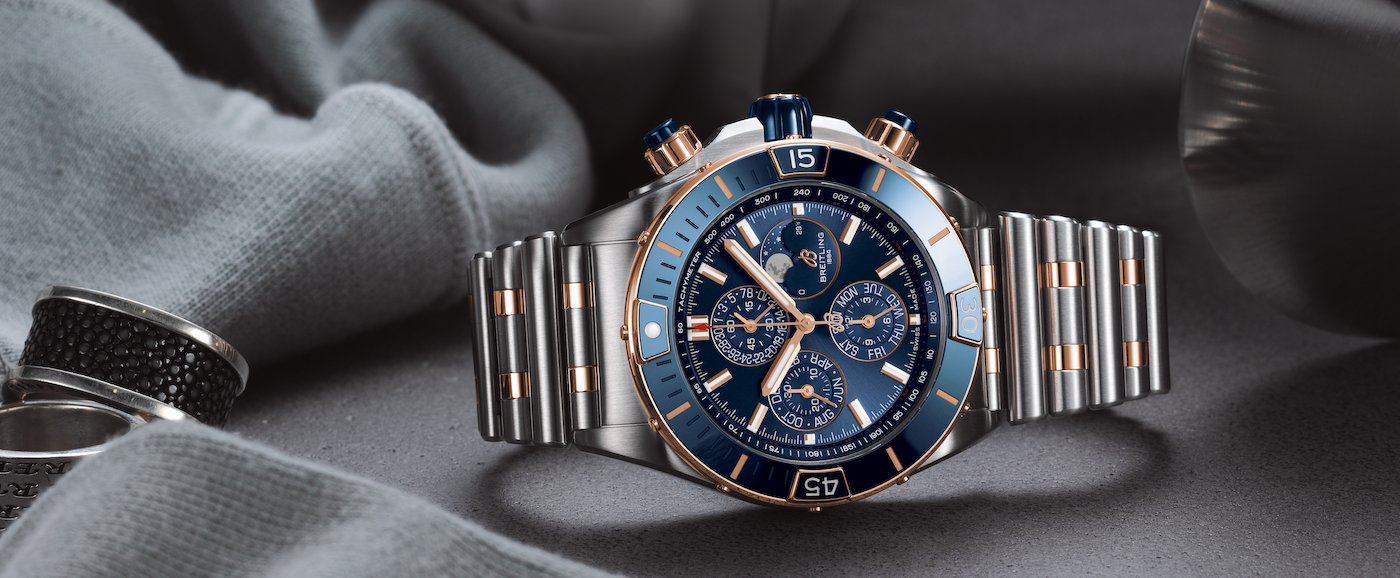 Europa Star: How does the new Super Chronomat fit in with the strategy you outlined for Breitling back in 2017?
Georges Kern: We did not have a strong presence in the sport-chic niche, a key segment today. The launch of the Super Chronomat is part of this approach. And I think it will become our number one product – at the moment it's the Navitimer. It's a multi-purpose product but it's niche and specific, and there's a trend for that kind of product. Also, I just think it's a very beautiful watch. That is the key to success. No need to intellectualise everything...
The crisis has accelerated the polarisation between brands. Before the pandemic, you were already trying to reposition Breitling in the winning pack by widening its field of action. Where do you stand today?
There are reports that support my assessment in terms of turnover, and also in terms of profit. And that's the big difference: we are a much more profitable company. Why do people like our products? Again, because they are beautiful and well positioned. Our image has changed completely in the last four years; it is in line with a more relaxed, less formal, more inclusive, more sustainable luxury. Our ambassador Brad Pitt reflects this new image. And we are hyperactive in terms of new product launches via the summits we regularly organise, innovation in blockchain, concern for the environment... By constantly occupying the field, you accelerate image change. The result is that today we are a top choice for customers. Everyone knows us.
"I think the Super Chronomat will become our number one product. It is simply a very beautiful watch. That is the key to success. No need to intellectualise everything..."
Inspired by the Frecce Tricolori watch created by Breitling for the pilots of the Italian Air Force acrobatic patrol in 1983, the new Super Chronomat line is destined to become a pillar of the brand headed by Georges Kern.
What proportion of your sales are online?
Last year we went from 4% to 11%. This year we will probably be in the 15-16% range.
Do you see a future where physical and digital sales are on equal footing?
No. I think in the long run the maximum we will reach is about 20% online sales. All the experts will tell you that. We are working with a tactile product, which needs to be tried on and worn, and is more suitable for physical shops.
Breitling's new Superocean Heritage '57 Pastel Paradise capsule collection
All your timepieces are equipped with digital passports registered on the blockchain. At the same time, Breitling is taking an ecological position. Aren't these two orientations contradictory, given the energy-hungry side of this technology, as we saw with Tesla recently?
No. It's important not to misunderstand the problem: it is Bitcoin that is very energy-intensive. We don't work with Bitcoin; we use blockchain to track the life of watches. It's a question of product transparency. Within the next ten years, everything will be traceable on the blockchain!
"By constantly occupying the field, you accelerate image change. The result is that today we come out on top in customers' choices."
Breitling has entered into a partnership with Drest, a mobile game based on the world of luxury ready-to-wear. Breitling models are now part of the game's virtual wardrobe.
According to a recent McKinsey study, brands need to "urgently position themselves" in the secondary watch market, which will continue to grow. Do you have a strategy for capturing some of this market?
This market will indeed need to be much better structured in the future. But it's a different business, one that is best managed by specialists in this segment. We are joining the movement by, among other things, offering reissues of models such as the Navitimer, and other designs with retro codes. We are also innovating in the way new products are introduced: we recently launched "Breitling Select", which allows our customers to try several models at home before purchasing one.
Introduced in April, the Premier Heritage collection is fully in line with the vintage wave that has overwhelmed the Swiss watchmaking industry. It comprises six watches divided into three distinct categories: the Chronograph, the Duograph and the Datora.
Swiss watchmaking is more dependent than ever on Chinese purchases. What does this mean to you?
What saved us in the last year is that that we did not experience a dizzying drop in sales due to the cessation of leisure travel. We sell mainly to local residents, and that is one of our strengths. I would even say that what could be seen as one of our weaknesses, namely a lower exposure to Chinese customers, has now become a strength.
Obviously, our brand is also growing in China. Our financial year ended in March with 90% growth in that market. We still need to triple or even quadruple our turnover there to reach the level we feel we should be at. We are already in the top five watchmakers in the United States and the United Kingdom, and we aim to reach the top seven in China. It's not a problem of strategy but of implementation. We have 30 boutiques and 50 points of sales there but we will eventually have at least 150 outlets.
"What saved us in the last year is that that we did not experience a sharp drop in sales due to the cessation of leisure travel. What could be seen as a weakness has become a strength."
The brand has introduced "Breitling Select", a subscription programme through which members can try up to three watches of their choice from a dedicated range over a period of twelve months before purchasing the watch they enjoyed most from the Breitling Select collection.
How do you see the Swiss watch industry in a post-Covid world: ever lower volumes at a higher average price?
The entry-level watch industry is now completely dominated by the Apple Watch. Fortunately, we are not in this segment, as our offer starts at around 3,000 francs with our Endurance Pro line, which is a great success. Until now, we have mainly been active in a niche between 3,000 and 10,000 francs, but we clearly want to move up to the 10,000 – 30,000 franc segment. No one expects us to offer anything over 30,000 francs, but we are increasingly making inroads beyond the 10,000 franc mark.
Our concept is of a more inclusive "new luxury". I am a great believer in partnerships with brands that share this vision, with a strong community, as illustrated by our collaboration with Deus Ex Machina. Our collaborations are very different from those of other brands. I no longer believe in excessive luxury, in a society that continues to suffer. Let's not fool ourselves: the economic crisis will arrive within 12 to 18 months. What was popular before Covid is no longer popular today. It is also a question of image. You have to be very careful about your image, about what you represent.
"In China, it's not a problem of strategy but of implementation. We have 30 boutiques and 50 points of sale there but we should eventually have at least 150 outlets."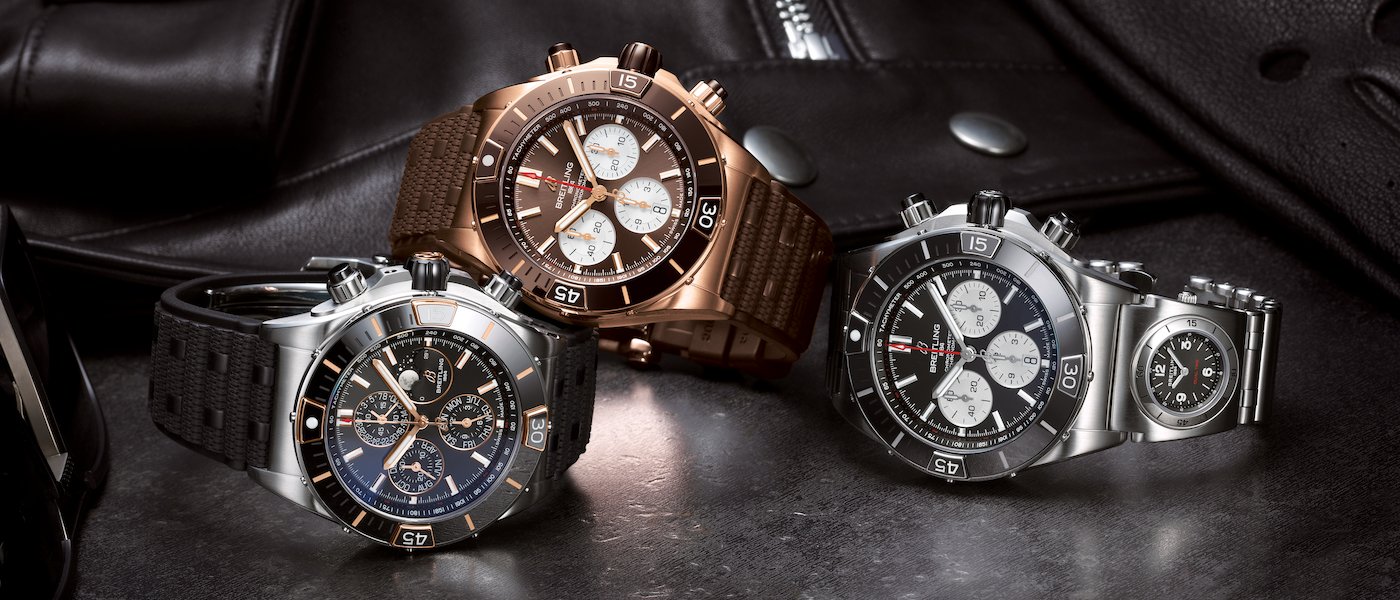 What if a group made you a takeover offer tomorrow?
It's all about the price! Seriously, we are only at the beginning of our growth curve. The brand has quite exceptional intrinsic strength. And the products that are in the pipeline for the coming years are fabulous. I want to remain independent, with financial investors as partners, for as long as possible. Being able to express yourself completely without being constrained by a complicated organisation is an incredible advantage in terms of quality of life. We are successful and fun.
The Top Time Deus timepiece was launched in partnership with Australian lifestyle brand Deus Ex Machina, in line with Breitling's concept of 'casual luxury'.
A last word: Tudor, with whom you have an industrial collaboration, has introduced a model approved against magnetism by METAS. Will you also be offering products that meet this standard?
We could do it eventually. I take my hat off to them and I would actually go further: I think the real debate is about what customers want in terms of certification – what is the "new normal" for a watch? In my opinion, among the sine qua non conditions, we will see guarantees of at least five years, but also the use of silicon balance springs, once the patent eventually expires. These will be fundamental requirements for a high quality watch, not selling points in themselves. In the same way, if you buy a Hermès bag, the brand value is mainly in the identity of the product. There is no need for additional technical elements to differentiate the product: they are understood. The fundamentals are a good brand image and successful product design. Afterwards, the rest will follow.