A
s Tirath Kamdar, GM of Luxury at eBay, told us in an interview last year, the marketplace entered "a new dimension" with the launch of its Authenticity Guarantee service for luxury items in 2020. The service launched with watches, fast followed by sneakers, then expanded to other collectibles such as trading cards and luxury items like handbags. eBay has just announced that the authentication programme is now also available for fine jewellery.
The Authenticity Guarantee service has been performing well, as the marketplace's luxury categories have seen solid growth since the programme was launched. "The aim is to ensure that buyers can shop and sellers can sell with total confidence," Kamdar told us.
The service is also beginning to roll out outside the US for watches, as we reported earlier this year: first introduced to the US market in September 2020, the Authenticity Guarantee service for watches has now been extended to the United Kingdom and Germany, for timepieces sold at £2,000 and above.

To ensure authentication of fine jewellery, eBay is collaborating with the renowned GIA, Gemological Institute of America, established in 1931. Eligible new and pre-owned fine jewellery sold for over $500 will be available for the service. The offering will soon roll out to top designer brands such as Bulgari, Van Cleef & Arpels or David Yurman, all of which saw double-digit increases month-over-month in May of this year.
Eligible new and pre-owned fine jewellery sold for over $500 will be available for the service.
Eight pieces of fine jewellery were bought every minute on eBay in 2021. "Jewellery has always been a popular category on the marketplace, and its growth shows how consumer demand is only increasing," noted Kamdar. "As we continue to listen to our community of luxury enthusiasts in order to foster an even more trusted shopping and selling environment, expanding Authenticity Guarantee to jewellery was a crucial next step for our luxury business."
"GIA is the trusted independent source of knowledge, standards, and education in gems and jewellery; our mission is to protect consumers," said Pritesh Patel, GIA Chief Operating Officer. "Collaborating with eBay on its Authentication Guarantee extends our mission, helping to protect the millions of eBay fine jewellery buyers and sellers."
As part of the collaboration, GIA experts, including gemmologists, will perform a multi-point inspection, verifying metal type, purity, and gemstone quality, to confirm the authenticity of every eligible item. Once the item has been verified, GIA will ship it to the customer with a signature confirmation required.

An independent nonprofit organization with over 90 years of expertise, GIA is recognized as the world's foremost authority in gemmology. The institute invented the famous 4Cs of Color, Clarity, Cut and Carat Weight and, in 1953, created the International Diamond Grading System™ which is recognized around the world as the standard for diamond quality.
Verified jewellery will receive a unique authentication card with a QR code. Customers can scan the code to access the documentation for their item, and learn more about their jewellery and its authentication journey. In the event of a return, each item will be re-inspected by GIA experts before being returned to the seller. Returns are sent directly back to the authentication staff, verifying its authenticity.
By the end of 2022, jewellery authentication will be extended to all eligible listings and brands identified on the platform. Since the introduction of Authenticity Guarantee two years ago, eBay has authenticated over two million items. Over the next two years, the programme is expected to exceed five million items.
As part of this collaboration, each piece of jewellery that passes through the eBay Authenticity Guarantee service will be examined by GIA experts.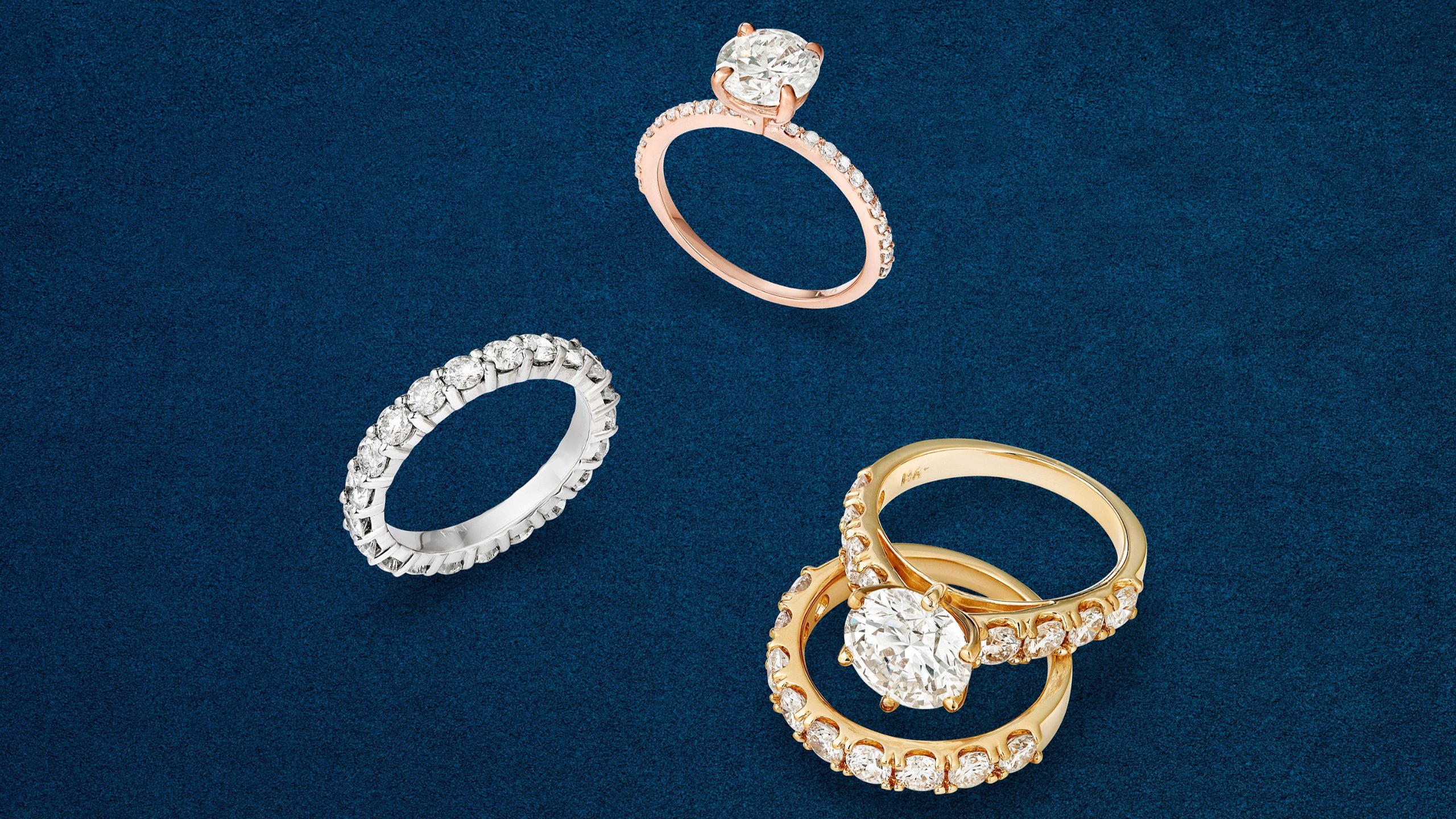 Fine jewellery on eBay: key figures
On average, there are 7.8 million fine jewellery listings on eBay every day
eBay sold 8 fine jewellery items every minute in 2021
In 2021, eBay sold over 4.2 million fine jewellery items
Purchases of fine jewellery from brands such as Chopard, Harry Winston and Hermès have increased by 38% in the last six months (year-on-year).
Sales of popular herringbone style bracelets and necklaces are up 48% and 26% respectively.