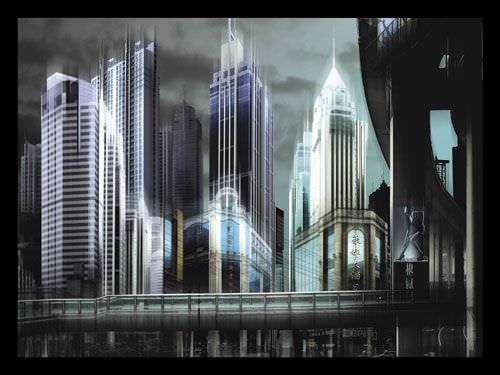 A discreet Swiss brand, Titoni nonetheless occupies a very good position in the Chinese market. As an example, it is the 14th most purchased watch brand in China, just ahead of Rolex, according to a study conducted in March 2003 by the Hong Kong Trade Development Council (HKTDC) where consumers were interviewed on their watch buying preferences. This makes Titoni the 5th most popular Swiss watch brand sold in the Middle Kingdom.
We should note that its exceptional reputation in this country is the result of a long-term relationship with China (the government first ordered watches from Titoni at the beginning of the 1960s) and its presence all over the country.
Today, Titoni is present in 350 to 400 sales points, including 220 stores where the brand has its own windows, and more recently in 35 "shop-in-shops", with a production that is 90% mechanical and completely assembled and finished in Switzerland.
Not long ago, Europa Star spoke to the Director and owner of Titoni, Daniel Schluep, who discussed the latest changes in the Chinese market, a market that he knows perhaps better than anyone else.
First observation… "While the Chinese market has developed considerably and is more open today – there are about 300 brands currently in China – because of a decrease in customs duties and easier access, it is still, however, extremely difficult to make money there. I think that, for now, this is the case for a great many brands. Most of them are currently engaged in a fierce fight to obtain the best positioning, and costs regularly increase. Today, a company needs to spend a minimum of US$ 30,000 per month just to get a small corner in a store. This is a period of investment, and all newcomer brands must learn to be patient."
Second observation… "The Swatch Group clearly dominates this market with its 50% share in terms of value. With mainly its brands Omega, Rado, Longines and Tissot, the Swatch Group has had good positioning for a long time now, thanks to its tireless efforts and serious control over its distribution."
Third observation… "We must be more aware of the increasing strength of the Chinese brands, whose products compete in terms of quality and design with Swiss brands. Thus, Fitya, Everbright or even Rossini have been making steady progress and are earning a bigger market share."
Fourth observation… "Veritable chain stores are emerging but their status as state-owned, semi-private or private is not always clearly defined. Eight to ten of these chains are in full growth mode, and in the near future, we can be sure that they will become even stronger. They are currently investing and expanding, for example, Beijing Heng Deli, already with 50 stores, Harmony, now with 17 stores but with another 13 to be added by the end of 2005, Sincere, Oriental Watch, in the haut de gamme, Time City and City Chain in the mid-range and lower end segments. Another observation: It is absolutely necessary to have local partners. Only the Swatch Group is able to directly and independently control its market. For all the others, local partners are indispensable."
Fifth observation… "The evolution of personal tastes is notable, but it is necessary to understand the disparities between the large westernized cities and the rest of the country. Until very recently, sports watches were not very well appreciated by Chinese consumers. But, things are changing. The young people in Shanghai, for example, have similar tastes in fashion brands as do the youth in New York or in London. However, what is popular in Shanghai is not necessarily popular on the other side of the country."
Confronted with the number of brands and their ambitions for the Chinese market, Daniel Schluep feels that Titoni is well armed to meet the competition. The brand has several advantages, namely the variety of its models and their quality as well as its diversification in the country. "We are present in many medium sized cities, on the Chinese scale, which means several million inhabitants. This is a considerable advantage for us because not only do we have good sales in the provinces, but when the people from these areas ritually travel to Beijing or Shanghai, they buy Titoni there too, partially because of our good reputation acquired in the provincial areas. For any new brand trying to establish itself in these medium sized cities, it is extremely expensive. This means that most newly arrived companies are forced to concentrate their efforts in the most developed parts of the country rather than venture into the 'smaller' areas."



Illustration: from Cyril Kobler. "Shanghai recomposé" (Shanghai recomposed) collection created in 2004.


TO BE CONTINUED...
In the forthcoming days, the rest of this lenghty survey will be added to our europastar website.

1. Getting established in China
Understanding the numbers in the Chinese watch market
Growth in China will depend on consumer products

2. Shanghai watch market

3. What the Swatch Group produces in China
Raymond Weil's penetration of the China market
Roamer: An example in the mid-range

4. Richemont: "Ambassadors of savoir-faire"

5. Philippe Pascal (LVMH): Investing for the long term


6. The lessons - and recommendations - of Titoni


Click here to subscribe to Europa Star Magazine.