Part one: water


Take a look at the different categories in the world of sport's watches in this four part series by Keith W. Strandberg covering watches for the water, air and land, plus a special feature on fitness watches.

Watch brands have been grudgingly admitting their struggles in the worldwide markets since the recession took hold at the end of 2008. However product introductions in the sports watch segment have been legion, with some interesting sports watches in the offing.

In general, the bizarre, 'what were they thinking' sports watches were nowhere to be found, replaced by watches that can actually be used in the real world. In ad-dition, prices on new sports watches were down to more reasonable levels, reflecting the need retailers have for competitive products with great specifications.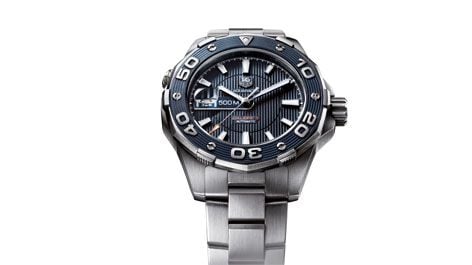 Aquaracer by TAG Heuer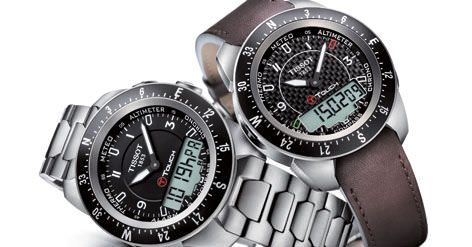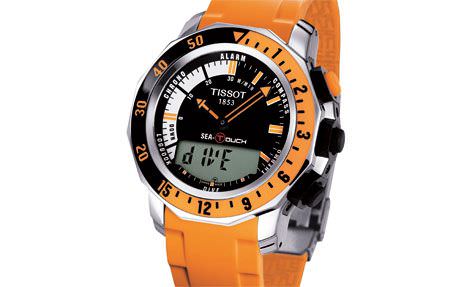 Sea-Touch & T-Touch expert by Tissot


One particular watch that exemplifies this is TAG Heuer's new Aquaracer – water resist-ant to 500 metres, yet 'only' US$2,450 (Euro 1,750) – a couple of years ago this watch might have retailed for US$5,000 (Euro 3,570), and gotten away with it.
To make it easier, we've broken up the sports watches into three main categories – Water (for aquatic watches), Wind (for pilot's watches) and Earth (for land-use sports watches).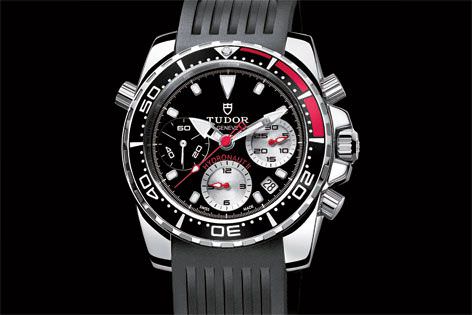 Hydronaut by Tudor


Water
Diving and water sports watches have always been extremely popular even though most of them will never leave the safe confines of the nearest swimming pool. The prevailing logic is that if a diving watch is water resistant to 200 metres (the minimum to be considered a true diving watch), then it must be alright to use while doing just about anything.





Oktopus dlc by Linde Werdelin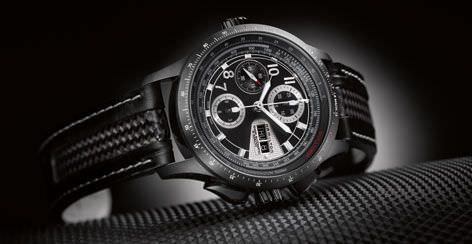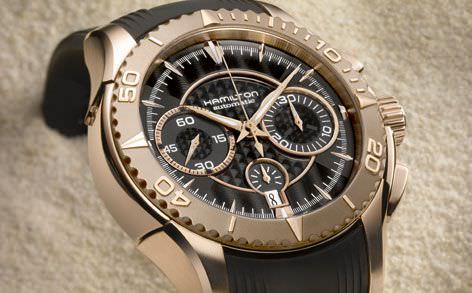 X-Mach & Seaview by Hamilton


Some of the most exciting introductions include the follow up to Tissot's phenomenally successful T-Touch Expert, the diving-specific Tissot SEA-Touch. The SEA-Touch's innovative tactile functionality can be accessed down to a depth of 200 metres, making it one of the few diving chronographs that can be used underwater. As well as being able to indicate the depth of the current dive, this timepiece integrates a digital chronograph, thermometer, alarm, perpetual calendar, compass, divers' logbook and two time zones, all activated by a touch on the glass.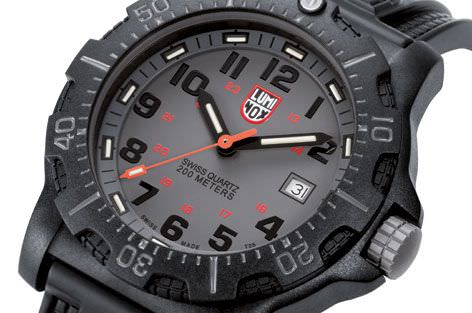 Anniversary series by Luminox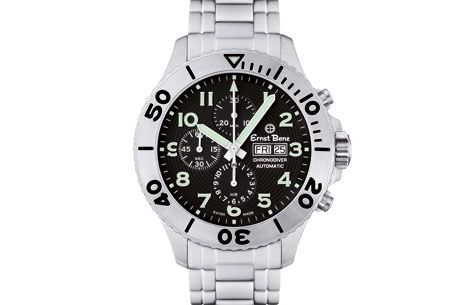 Chronodiver by Ernest Benz


Mentioned above, the TAG Heuer Aquaracer 500 metre Calibre 5 was one of the hits of the show because it was packed with features and reasonably priced. The new Aquaracer is water resistant to 500 metres and is equipped with an automatic helium release valve, unidirectional turning bezel and safety bracelet or strap. TAG Heuer also introduced Leonardo DiCaprio as their newest ambassador.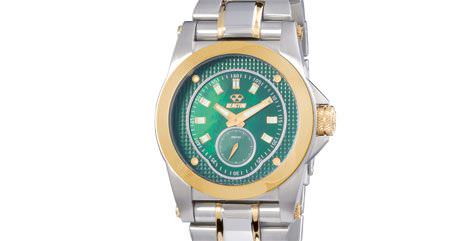 Helium by Reactor


Tudor introduced the 41mm Hydronaut 1,200 metre, while Linde Werdelin introduced the Oktopus 1,111 metre. The Oktopus is the first Linde Werdelin watch to have different case dimensions, because of the extreme water resistance. The thickness of the case has been increased by an additional 1.5mm, while the sapphire crystal has also been made thicker by 1.8mm increasing it to 4.0mm in order to withstand pressure of more than 110 ATM. The Oktopus also features an integrated helium escape valve.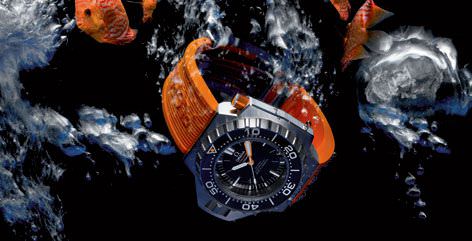 ploprof by Omega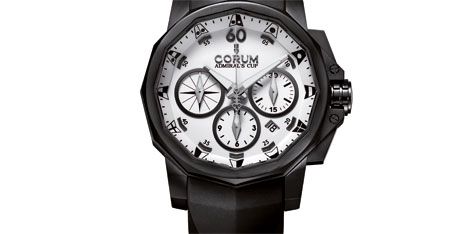 Admiral's Cup by Corum


Hamilton introduced its new Seaview collection, including an automatic (water resistant to 100 metres), an automatic chronograph (water resistant to 100 metres) and a GMT version (water resistant to 300 metres).
Luminox celebrates its 20th anniversary this year with two special editions. The new Navy SEALs 8800 Anniversary Series is based on the Navy SEAL watch, introduced in 1994, which was the watch that made Luminox famous in the watch world. The 8800 uses the original Navy SEAL watch as a starting point and uses high-tech moulded carbon-reinforced polymer for the case, unidirectional ratcheting bezel and case back. The new Navy SEALS 6300 Anniversary Series is available in stainless steel, featuring carbon fibre dials, charcoal PVD plating and the option of a waterproof leather strap.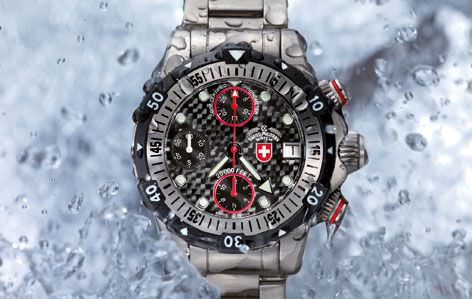 Charmex 20'000 feet by CX Swiss Military Watch


Ernst Benz introduced the Great Circle ChronoDiver, which is based on one of Benz's original diving watch prototypes from the 1980s. Available only in 47mm, a portion of the proceeds from each watch sold goes to Stay-Focused, an organization sponsoring mobility-challenged young adults to become scuba certified.
Reactor was showing off-site this year at BaselWorld and the brand's big introduction was a round Helium. Water resist-ant to 200 metres, the Helium is available in two sizes (full and mid) and in a variety of colours and finishes.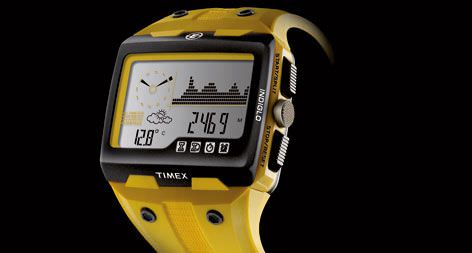 Expedition by Timex


Omega is reintroducing the Seamaster Ploprof (the first letters of Plongeurs and Professionels, the French words meaning 'professional divers'), water resistant to 1,200 metres. The watch is distinctive with its crown at nine o'clock and the bezel-release security pusher with an orange anodised aluminium ring at two o'clock. The watch is powered by Omega's Co-Axial calibre 8500.
Speaking of deep divers, the 20,000 Feet by CX Swiss Military Watch has set a new Guinness World Record with a water resistance rating of 6,000 metres (or 20,000 feet).
Other notable Sea introductions include Ulysse Nardin's Maxi Diver Titanium and Steel, Victorinox Swiss Army's DiveMaster Automatic, Breguet's Marine Royal (a watch that is water resistant to 300 metres with an alarm that will work underwater), Corum's Admiral's Cup Chronograph (50mm) as well as the 44mm Admiral's Cup GMT 44 and Black Challenge 44, while Timex showed its Expedition Dive Style Chronograph, water resistant to 200 metres.


This is part one in a four part series

Part 2, Part 3, Part 4


Source: Europa Star June-July 2009 Magazine Issue