F
ew women are at the heads of watchmaking brands. Aurélie Picaud, Timepieces Director at Fabergé's watchmaking division, is one of those rare exceptions.
In a few short years, Aurélie Picaud has managed to bring the Fabergé brand front and centre, with very creative, technically innovative watch propositions like no other (picking up two grand prizes at the Grand Prix d'Horlogerie de Genève on the way for her first two models).
Europa Star met up with her during one of her trips to Geneva, where a workshop has opened; and London, where the parent company headquarters is located. She was happy to answer our questions with a sweet smile and a kindly demeanour which conceals her uncommon determination. Clearly, Aurélie Picaud knows very well where she wants to take the watchmaking division of Fabergé.
Aurélie Picaud, photographed by Fabien Fabien Scotti at the Arcade Europa Star, holding the DVD of the documentary film Signé Chanel by Loïc Prigent, released in 2013, that follows the production of a Chanel Haute Couture collection from A to Z. "I have always been fascinated by Gabrielle Chanel and her whole story. I love her sharp character and avant-garde choices, the way she laid claim to menswear codes to revolutionise the way that women dress, liberating them from constraints and corsets. She is a role model for me. And I admire the brand's strict continuity, timelessness and chic elegance, and how it always manages to include a hint of rock n' roll. And intransigence, besides!"
Europa Star: Your career has been completely atypical. How did you become the head of a watchmaking brand like Fabergé?
Aurélie Picaud: I was born in Normandy, France, and I chose to attend an engineering school in Lyon, ITECH, which notably specialises in chemistry, cosmetology and plastics processing. I thought of majoring in cosmetics, but in the end I chose leather technology, leather goods and therefore fashion.
Then I left for a six-month work placement in Germany with an automobile components manufacturer supplying Porsche, Audi and VW. There, I participated in the research of leather for dashboards. I ended up staying there for two years as part of the R&D team. But I didn't have a passion for the automobile industry, and I was looking for something more creative.
I was not at all familiar with watchmaking, but as luck would have it, I was hired by the Swatch Group to develop watch straps for all their brands. There, as part of the Quality Management unit, I performed audits on various suppliers and was in charge of quality criteria. And I developed a passion for timepieces.
I then became a junior product manager at Omega. My responsibilities were no longer limited to watch straps: I worked on the entire product with the technical department. That lasted three years, including work for Breguet.
From there, I received an offer from Audemars Piguet, a brand that I appreciate, which made a statement with the Royal Oak in its time. They wanted to recruit me as product manager, first for ladies' watches, and then for part of the Royal Oak men's watches. That finally gave me a 360° vision. I was involved not only in the product but also in the marketing strategy and communication. I was happy, and I was working closely with designer Julie Dicks… Then I was contacted by Fabergé, who said they wanted to meet me.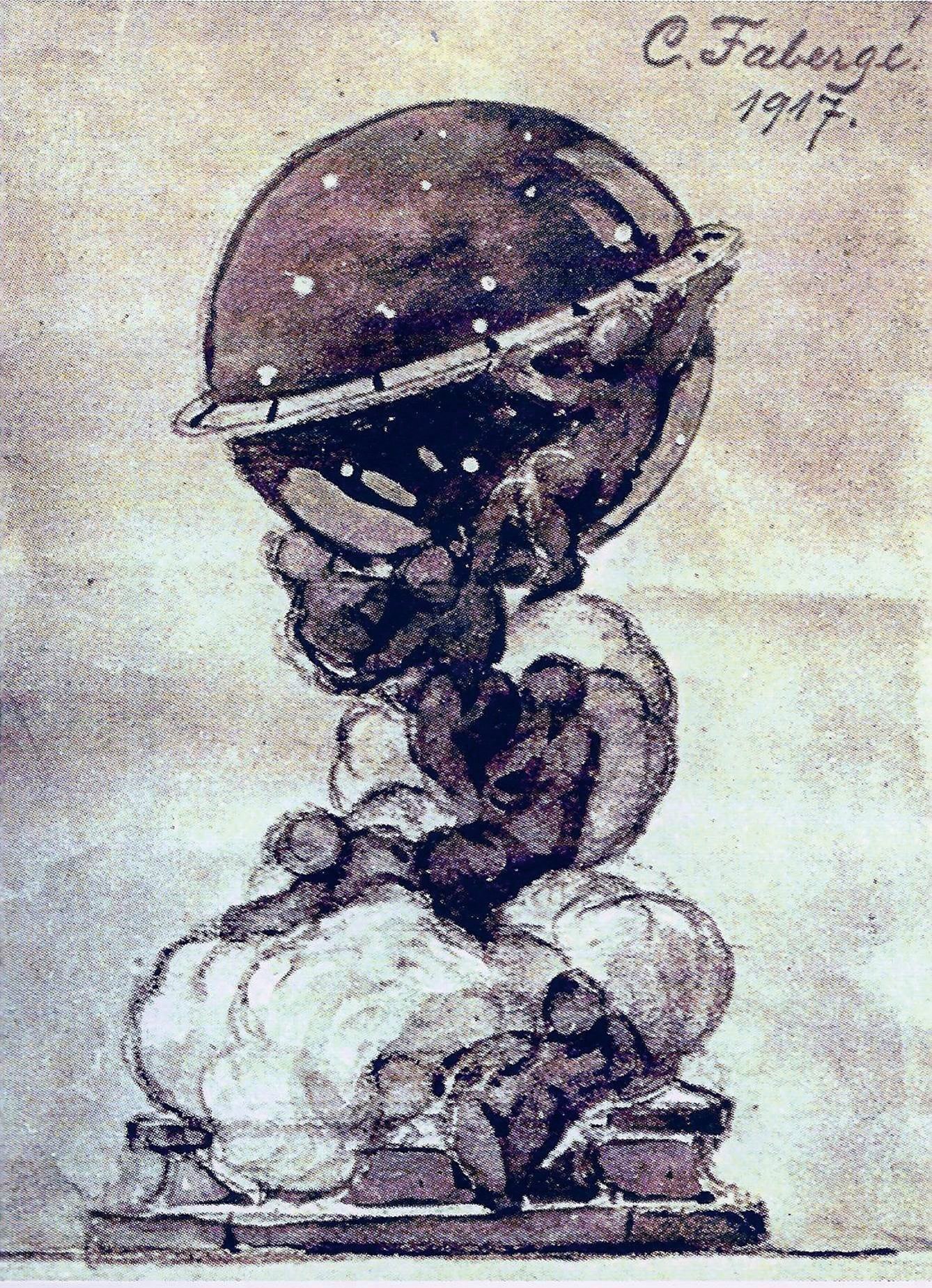 That was in 2013.
I went to see them. You never know. I had heard of Fabergé and its famous eggs, but I didn't know much else about the brand. I had an interview with the CEO, Sean Gilbertson, who explained to me that he wanted to "clear" the watchmaking license that would soon be coming to an end, and that he wanted to entirely revise the watchmaking division. It would mean reconsidering everything, starting over from a blank page. I never dreamed that I would be selected, but against all odds, they made me an offer. I found the adventure tempting.
In November 2013, I was given the objective of presenting a collection at Baselworld 2014! I said no, that's just impossible. Let's shoot for Baselworld 2015 with several new collections. They knew one thing: they wanted a ladies' complication from the beginning.
Great, but how do you start from a blank page and fill it up within 14 to 15 months?
I started by immersing myself as much as possible in the Fabergé jewellery world and its incredible history. People are familiar with the Fabergé eggs, but generally much less with the rest of the brand's creative opulence. Very impressive and very stimulating: great liberty, the expression of happiness, the tricks of the trade, and so on. I started to discuss and work with the Fabergé jewellery designers.
From there, I sought to determine the fundamental attributes of the Fabergé style in order to bring a coherent structure to my approach. The brand's specific proportions, propensity to mix materials, very indepth art of colour, and tendency to often include a playful surprise... At the confluence of technical achievement and creative expression.
Just think of the eggs and the surprise that they were meant to create, even in the eyes of a tsar. Something that makes us smile, tells a story, or evokes a particular emotion. Moreover, Carl Fabergé was used to working with master craftsmen on various projects. I thought that I would apply the same method to watchmaking. I began to plan out my approach: nothing but mechanics and originality: a beautiful mechanical object that expresses something special.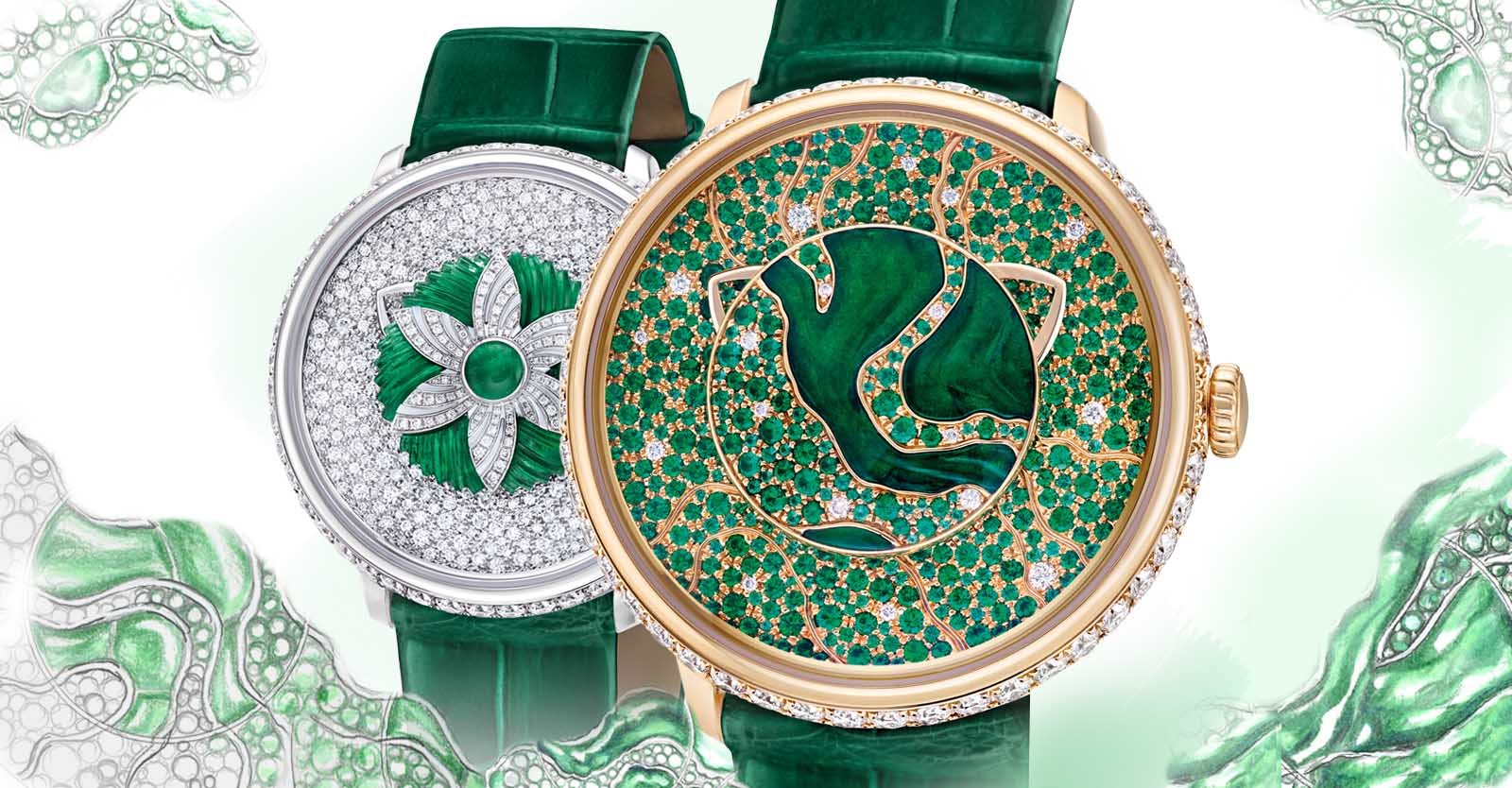 So it's the end of 2013 and you still have no team: you are all by yourself, you leave for Switzerland, and you make some decisive contacts.
I settled on four projects, and for each of these projects I decided to form a separate, autonomous team that would each cover their entire project. Before long, I had a decisive meeting with Jean-Marc Wiederrecht, from the Agenhor manufacture. I was determined to meet him and explain my ideas to him: my project to create a truly feminine complication. And I managed to convince him to embark upon this project that – thanks to his poetic watchmaking approach and specific concept of the retrograde complication – became the Lady Compliquée Peacock.
In parallel, I assembled three other teams: one for a purely jewellery watch, Summer in Provence; another for the entry-range collection, the Flirt, equipped with a Vaucher movement; and a final team for the men's watch Visionnaire 1, a project led by Giulio Papi featuring a flying tourbillon at 9 o'clock. I found myself on my own again, with all the coordination still to organise: the logistics, quality control, marketing, graphic charter, and a thousand other things. Not to mention the need to find a location in Geneva and to set up a workshop for the assembly line.
And now it's Baselworld 2015.
Of course, I was nervous, but people immediately began showing their interest. Word-of-mouth amplified the phenomenon, and in the end, everyone wanted to see our creations. It must be said that Jean-Marc Wiederrecht became an enthusiastic Fabergé brand ambassador. But that is where the business part of the adventure truly began: seeking out partners.
Fabergé is a well-known brand, but "thinking outside the egg" and getting across what Fabergé is doing today was – and still is – a different story. It is about informing the public, demonstrating the founder's incredible creative legacy, explaining Fabergé's watchmaking legitimacy, and so on. Back then, Carl Fabergé worked with Heinrich Moser, who lived in Russia.
And what came next demonstrated that this was a truly productive inspiration?
In 2016, back at Baselworld, we presented new collections such as the Dalliance, and particularly the Fabergé Lady Libertine. The overarching idea of this very special line was to occupy the centre of the watch with a slightly raised disc from whence emerge two openworked hands. This design concept frees up large spaces in the centre and around the edge of the dial, making them entirely available for decoration. One example is the enormous moon at the centre of the Lady Levity.
And, still in parallel, we pursued our very fruitful collaboration with Jean-Marc Wiederrecht, asking him to work on a second time zone display at the centre of the dial. This led to the DTZ with its second time zone in a central display, which once again had people talking. The watch is both innovative and very easy to read.
This idea of placing functionality at the centre of the watch was particularly opportune, since Jean-Marc had been working for a long time on his own to design a movement that would be "empty", so to speak, at the centre, opening the horizon for new central complication display modes.
The collaboration resulted in this year's Visionnaire Chronograph, which is devoid of the traditional counters in favour of a central hands display. Some consider this a major innovation, obtained by way of a revolutionary movement. That being said, the movement remains the property of Agenhor, but we were able to be the first to make use of it.
We now know that Fabergé makes original creative propositions and remarkable technical solutions. But what about distribution?
Communication efforts must continue to be a priority, of course, and it will take time. Moreover, times are relatively hard for everyone, there's no denying it; but we are developing our network well in this difficult context. We now have 150 retailers: in the Middle East – established from the beginning – and now in Europe (France, Italy, Germany, the United Kingdom), the USA, Japan and Hong Kong. In addition to this retailer network, we have Fabergé boutiques in London and Houston as well as space at Harrods. We also organise a number of events and maintain direct contact with our clients.
And how many watches do you sell annually?
Today we sell close to 200 watches annually. Our objective is to reach a thousand. But we wish to remain a niche brand, a jewellery brand and a watch complication brand. The group's intention is strong, and the investments are considerable. The long-term Fabergé project is to divide the activity into 45% watchmaking, 45% jewellery and 10% objects.
But for now, my priority is to consolidate. We have developed a great many models, we have staked out our territory, and we now have a recognisable identity. We will be concentrating on our two leading lines, the two award-winning lines: the Lady Compliquée and the Visionnaire.