I
n little more than a year, the pandemic has revolutionized the way we experience watches. We have seen the appearance of the first major virtual horological fair with Watches & Wonders, bringing together some 40 watch brands around a common event. We spend our days watching presentations on Zoom, Teams or Skype. New applications such as Clubhouse, based on more or less spontaneous audio "conversation rooms", have taken off in a big way.
CEOs have turned into Instagram Live session hosts. The notion of the "time zone" has taken on new meaning. By dint of seeing our reflections on screen every day, we have discovered new physical insecurities. We still wear shirts, if not trousers. And after a year or so, we have finally learned how to put up background images instead of revealing the intimacy of our bedrooms!
Just in time for Watches and Wonders, IWC launched a smartphone app featuring a virtual watch try-on based on Augmented Reality (AR).
In the watch industry, it is now accepted fact that some customers are quite prepared to wire tens or even hundreds of thousands of francs online, without having seen their new timepiece physically first. The waiting lists for Philippe Dufour's Simplicity or Patek Philippe's Nautilus further reinforce the phenomenon. This all makes it even more necessary for brands to be able to succeed in convincing people from a distance. Some opt for corporate videos, but the warmth of physical presence is missing. Others have gone much further.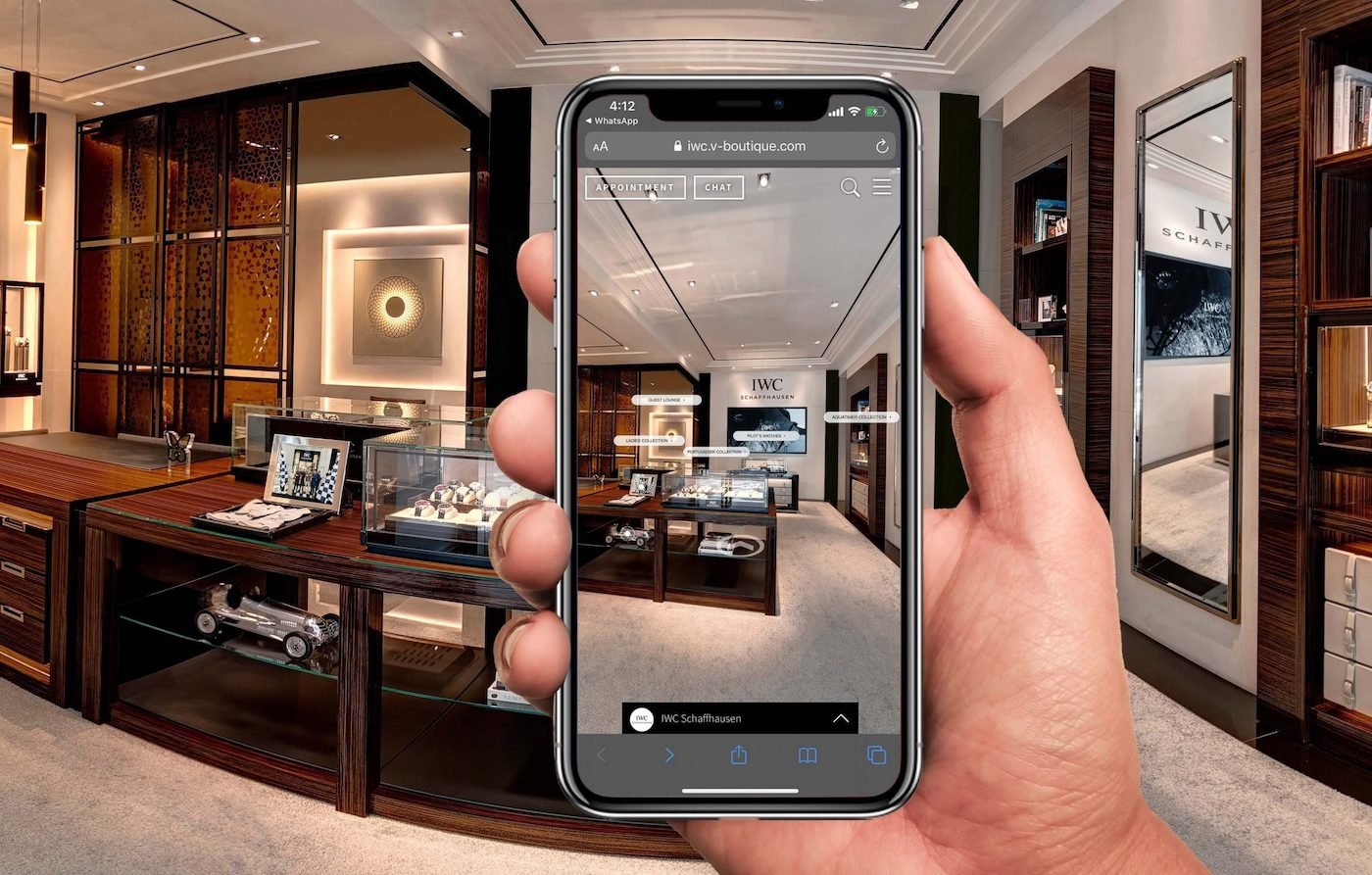 Democratising augmented reality
How can physical reality be combined with virtual reality? VR and AR solutions have been in development for several years, but the pandemic has accelerated their adoption by watch brands. Longines, for example, for the launch of its new 2021 models, sent an electronic tablet to members of the press, enabling them to view the new models on their wrists, while wearing an adapted bracelet at home.
Social networks, the new battlefield of image, vanity and brand value, are also beginning to offer their own solutions. Watchmaking startup Hegid has experimented with Facebook's solution, offering a "Wristwatch" AR effect. Using an augmented reality filter with a smartphone camera, it is possible to see different configurations of Hegid watches on the wrist.

To achieve this, the brand imports 3D models of the watches it wants to showcase with its filter and develops an operating scenario using the Spark AR language (Facebook's augmented reality software) while incorporating the social network's detection technology. The democratisation of this technology is under way. But the results are not quite there yet, and the potential for improvement still seems enormous.
Some customers are quite prepared to wire tens or even hundreds of thousands of francs online, without having seen their new timepiece physically first.
"I think that this technology, which does not require downloading a new application, is very promis- ing for watches and jewellery," says Emeric Delalandre, the founder of Hegid. "Of course, the hand detection technology is not yet optimal but I am convinced that everything will progress very quickly. Let's not forget that hand recognition technology has only just been introduced on Facebook."
E-commerce platform Chrono24 launched its Virtual Showroom app in 2018.
The entrepreneur continues: "Given the rapid optimisations of face filters, which are becoming more and more precise, I personally took the subject in hand and made the choice to launch this version, which is certainly imperfect, but unprecedented, before all the other brands started. It was also a small personal challenge: I am an engineer by training but had not yet tackled the development of augmented reality applications."
Jaeger-LeCoultre experiments with Google
Jaeger-LeCoultre, meanwhile, has agreed to beta-test Google's new augmented reality feature. When searching for the Master Control Chronograph Calendar on Google via a mobile device, for instance, a new option appears in the search results: "View in 3D". This functionality enables users to see a 360° representation of the watch at scale, against a neutral background or embedded in their own environment.
The collaboration "is part of a global partnership between Richemont–YNAP Group and Google that aims to accelerate the luxury group's digital transformation through the use of technology." Again, the results show significant room for improvement – that is, after all, the purpose of a beta version. But the pioneering adoption of this technology by a major watchmaker shows that augmented reality, once perfected, could become a new everyday tool for brands, retailers and customers.
The 3D option offered for some Jaeger-LeCoultre models via Google
In fact, Jaeger-LeCoultre launched this augmented reality and 3D functionality on its website for the introduction of its Master Control collection, back in April 2020. Other brands also offer AR solutions; IWC does so for its Portugieser line, and Parmigiani Fleurier has an Instagram filter. Retailers and e-commerce specialists such as WatchBox or Chrono24 are also on board.
It is likely that initiatives in this area will multiply. Beyond watchmaking, the entire fashion and luxury industry is affected. Among the solutions on the horizon is that of Wannaby, a start-up launched in 2017 by a former Google employee, which specialises in augmented reality. Wannaby is already working with fashion brands such as Gucci, Farfetch and Puma and is aiming for a "200% growth rate this year", as Fashion Network reports. A solution dedicated to the watch industry, Wanna Watch, is included in its range of solutions.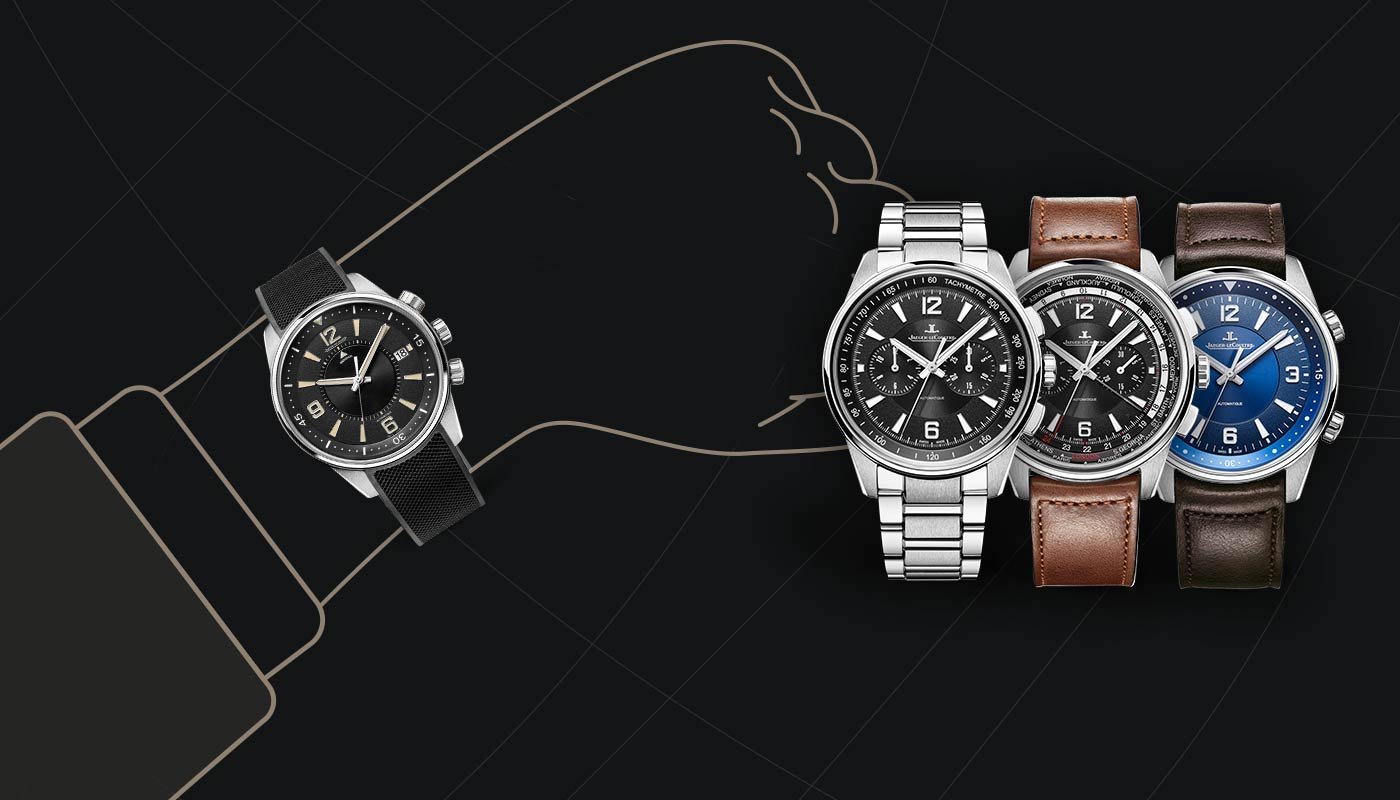 Breitling watches by subscription
Breitling has come up with another way of combining physical and virtual experiences, launching its #BreitlingSelect programme in the United States in March 2021. This subscription service allows customers, once registered on the brand's website, to try on a watch at home before deciding to buy.
The programme offers subscribers the opportunity to try up to three Breitling watches consecutively within a 12-month period, based on their selection from a dedicated portfolio of watches. Customers then have the opportunity to purchase one of the three watches as part of a special offer. To participate in this service, they pay a $450 subscription fee and then $129 monthly.
The new #BreitlingSelect subscription service allows customers to try on a watch at home before deciding to buy.
"This programme is a natural extension of our ambitious digital strategy, most visible through our e-commerce and our blockchain-enabled digital passport," says Breitling's CEO Georges Kern. A system of points accumulated over the subscription period provides access to a special offer on the models tested. After the US, the programme will be extended to European countries.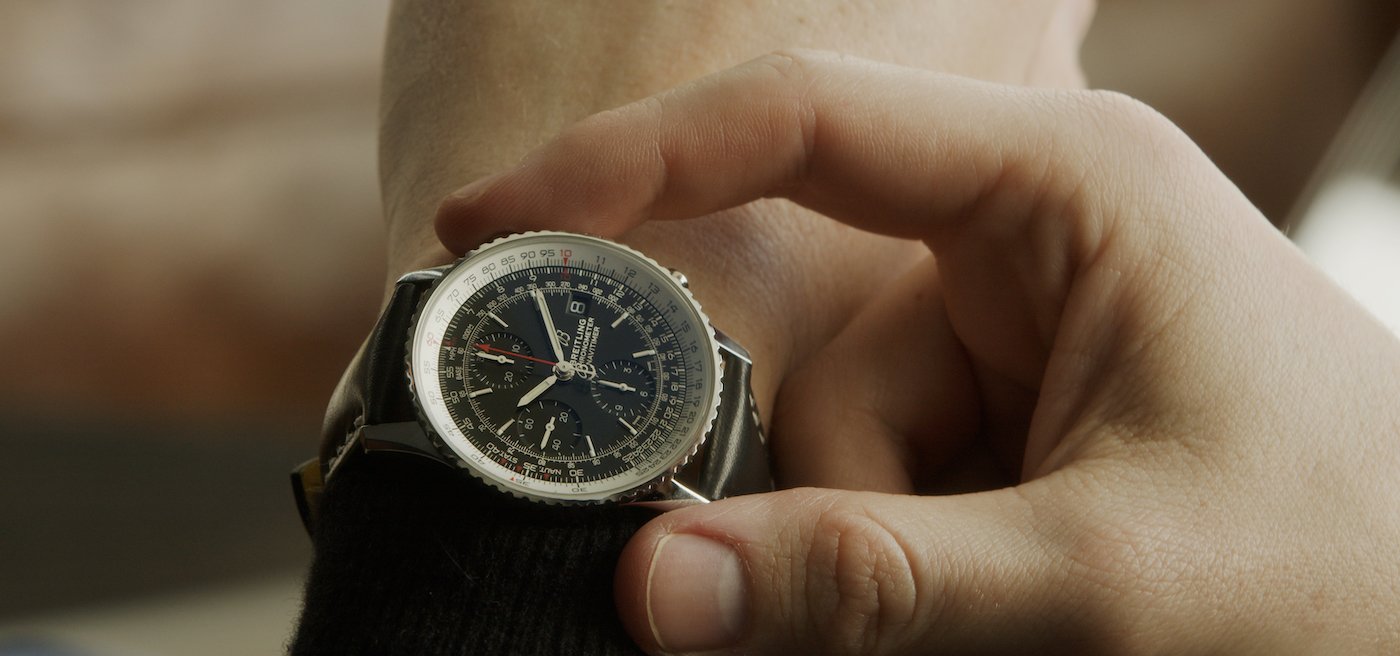 Keeping up with reality
Swiss photographer Denis Hayoun, head of Diode studio and one of the watch industry's most sought-after photographers, refuses to try to simply "mimic" reality online. Rather, he says, it is a matter of "taking advantage of digital technology to achieve experiences that are impossible to achieve in the physical world." By turning the equation around, he intends to bring a new, more professional dimension to what is still a limited digital experience.
With his sharp eye as an image specialist, the photographer believes that AR as it is currently deployed is not capable of producing the best experience. "Basically, it is not the real model that we are shown, but a representation. The result will therefore not be as high quality as it would be with the original. Of course, this does not prevent us from 'augmenting' this reality, but we still have to start from the real object."
Swiss photographer Denis Hayoun (right) has joined forces with video specialist Fabrice Rabhi to launch a mini-TV studio designed to facilitate online interactions between watch retailers (and others) and their end customers and collectors.
For him, the process starts with a mastery of lighting. After all, the watchmaking industry today is about selling image above everything else... and few industries place such emphasis on such precise details within very small dimensions. However, each to their own speciality: a salesman is not a cameraman, let alone a lighting technician!
And Denis Hayoun points out a paradox: "At each watch launch, the marketing requirements of the brands are very high. The official photos, videos and 3D films must meet the most exacting standards. And yet in recent months, with social distancing, at the end of the chain, where most sales are still made, it is more often than not with an iPhone photo, or a simple amateur video of the watch on the counter, not always fantastic quality, that contact is established with the end customer. This is the reality on the ground in the boutiques."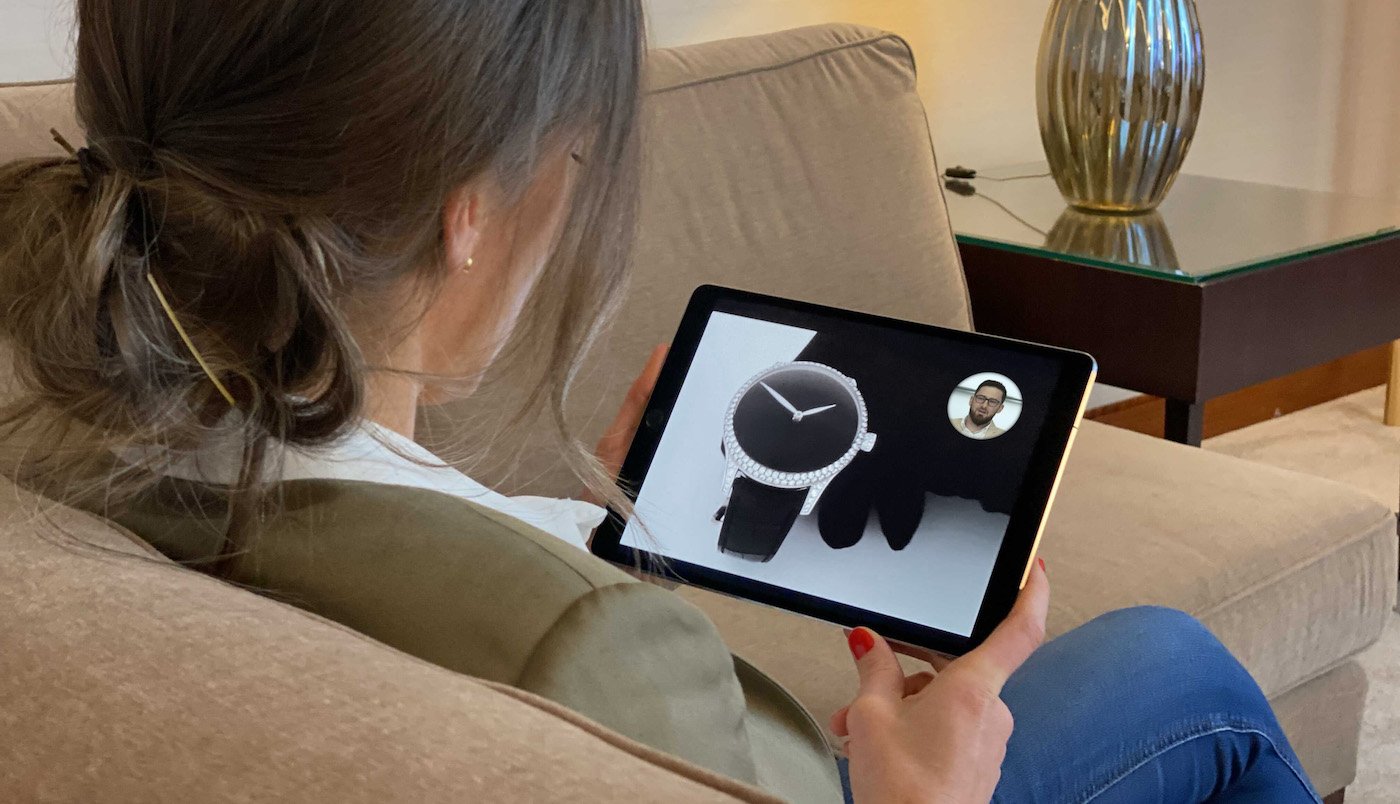 A portable mini-studio
The photographer has joined forces with video specialist Fabrice Rabhi (Le Truc), who is also well known in the Swiss watchmaking industry, to provide watchmakers (and others) with a turnkey mini-TV studio. The concept, called The ShowCase, is intended to provide "a personalised, ultra-qualitative and enriched presentation of the product, with simultaneous intimate visual contact with the customer."
In concrete terms, a patented light capsule provides a "hermetic and homogeneous environment around the product." The tool comes either in the form of a portable module, weighing less than 8 kg and about 50 cm in length, "which can be placed on a table in a shop and stored just as easily", or as a module integrated into the boutique's displays, so that users don't have to set it up and take it down for each session.
Inside this capsule, LED lights on either side illuminate a small space where the watch can be housed and manipulated in any position, under the eye of a fixed high-resolution camera, allowing "all the details to be shown within a few centimetres." On the upper level of this mini-studio, a second fixed camera films the salesperson, who can then interact with his or her interlocutor.
The ShowCase introduces a turnkey mini-TV studio for the watch community.
It is only at this point that the actual "augmented" reality comes into play, with the possibility of adding content (photos, videos, 3D) during the presentation. The dedicated application is based on the Microsoft Teams web conferencing tool and can be integrated with an internal CRM tool to facilitate data flow and sales operations. The standard ShowCase solution is priced at "below 10,000 francs."
"In addition to boutiques, this tool is also intended for brand press services, training seminars, after-sales departments and auction houses," says Denis Hayoun. "It allows everyone to concentrate on their message, without having to worry about lighting, background, image sharpness and other technical issues. It's just like what you would do in the physical world, with the added bonus of digital tools."
Remote visit of an IWC boutique thanks to virtual reality
When A. Lange & Söhne becomes a photography studio
Before the pandemic, a growing number of brands had already begun equipping themselves with expertise in terms of filming, podcasting, and producing promotional clips – to the point of developing ambitions of becoming de facto media, just like some retailers or e-commerce players with their own studios, such as The Hour Glass or WatchBox.
As a recent example, A. Lange & Söhne transformed itself into a "remote-control photo studio" for the duration of the 2021 Watches and Wonders digital watch show. The German brand offered journalists the opportunity to schedule photo sessions remotely. A photographer took shots in accordance with the live instructions of each journalist, who could follow the session either directly through the photographer's lens or with a wider field of vision. Two options were offered for each one-hour photo session: a lifestyle shoot or a professional environment, from two different studios in Berlin.
We are at the very beginning of a long journey, which will revolutionise the way timepieces are presented, perceived and... augmented.
It's yet another way of mixing physical and digital, which demonstrates the multiplicity of possible combinations of these two "realities". Which solution will prevail in the longer term? There seems little doubt that we are at the very beginning of a long journey, which will revolutionise the way timepieces are presented, perceived and... augmented.