I
t was while studying for a law degree that Jane became interested in mechanical watches. "I like the idea that they are not disposable goods like most of the things we own today," she explains. "Imagine, I have models from the 1940s and 1950s that are in much better condition than I ever will be when I am their age!" The notion of "handing down" and the durability of an object that has traversed several eras appeals to the young woman.
"Like other collectors, I find a personality, a soul in them, even though they are objects," she continues. "They are part of my daily environment and I give them meaning." During the strict lockdown she observed last year in New York, a city particularly affected by the coronavirus, her collection of watches gave her a degree of comfort: "In my eyes, they mean something as strong, if not stronger, than what a photograph can evoke. During lockdown, I spent three months at home without wearing any jewellery, but I had a vintage watch on my wrist almost every day."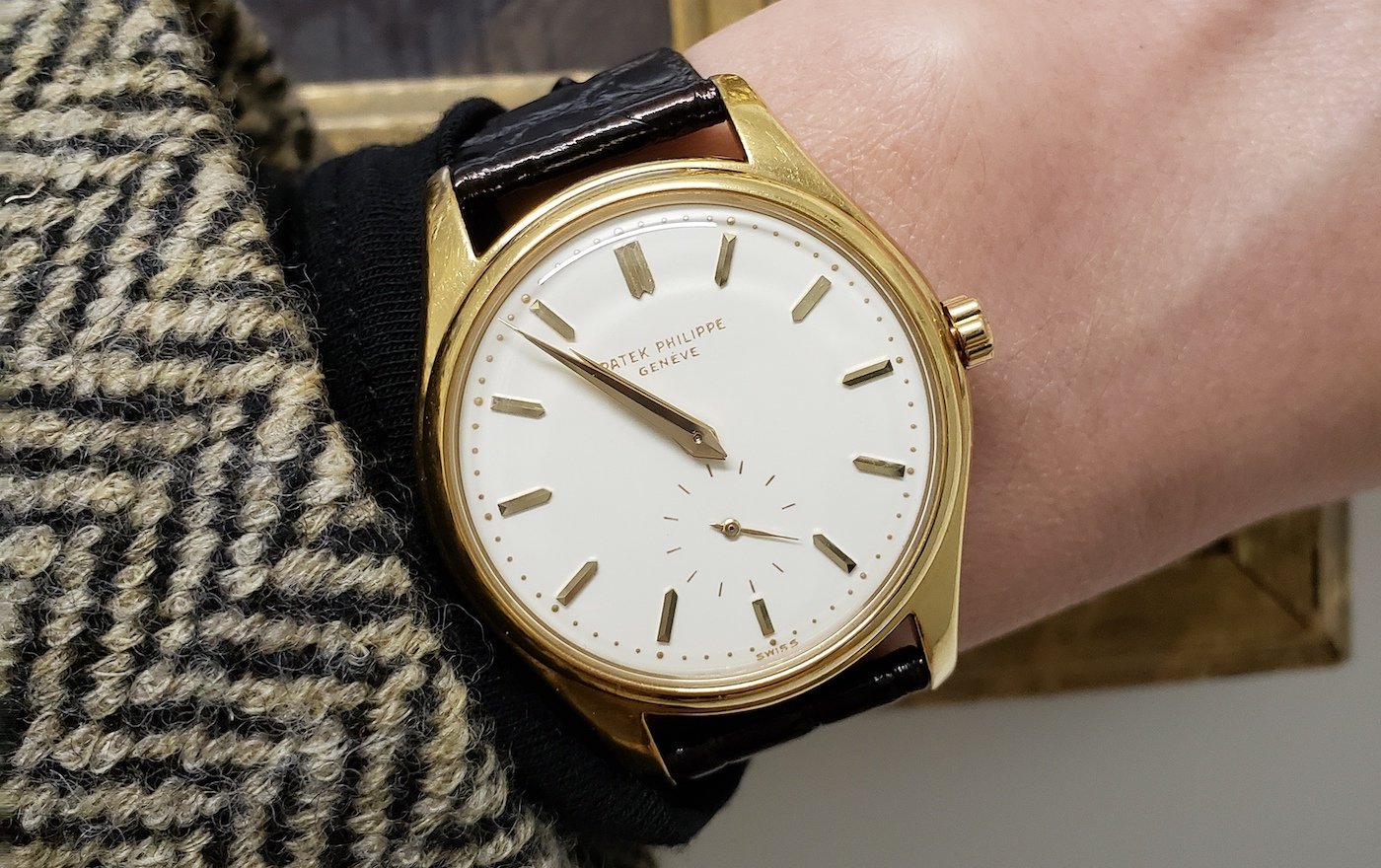 Simplicity, complexity, simplicity
Her first watch was not an entry-level model or a timepiece that was passed down to her, but a Patek Philippe Calatrava ref. 5123R-001 in rose gold that she bought herself at Betteridge Jewelers in Connecticut. "I know I'm odd in that I started with a Patek Philippe, rather than working my way up bit by bit." From the start, Jane had a particular affection for the Geneva-based watchmaker. Her next acquisition was a ref. 7130R World Time, illustrating her predilection for chronographs and world timers. Her tastes also led her to manual rather than automatic winding calibres.
Jane, a watch collector from New York

Photo: Atom Moore
Having started her watchmaking collection with classic models featuring a simple time-only indication, and moving on to models with complications, Jane now finds herself returning to the purity of her early choices. "I went from simple to complex to simple again. It's a process..."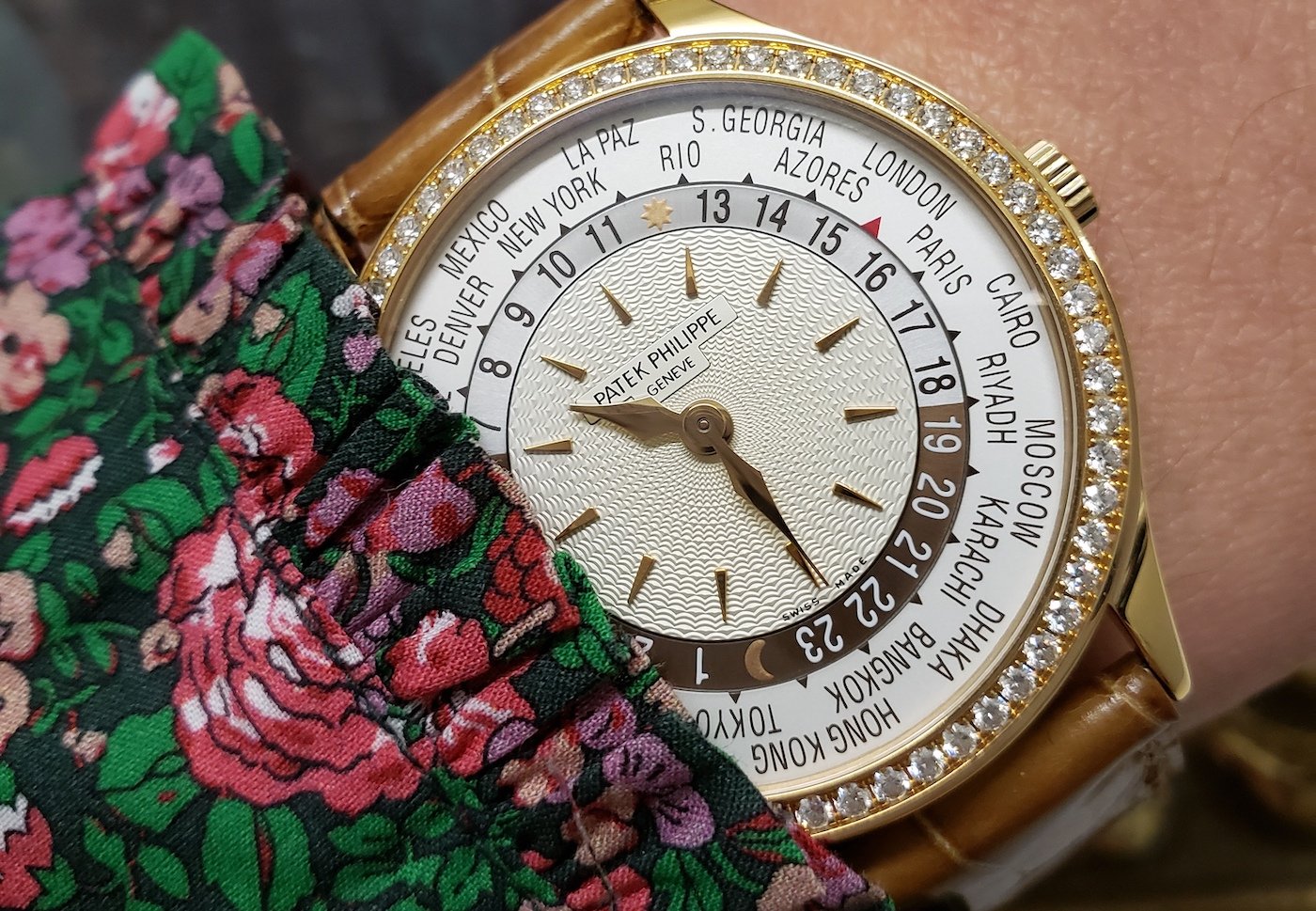 The "social" watch
The collector quickly discovered the social side of her hobby, the need to share with other collectors, and the feeling of belonging to a community in which the passion is shared but tastes differ. For several years, she has belonged to a club of watch enthusiasts named The Watch Club Society (@watchclubsociety). "Next to my work colleagues, these are the people I feel closest to in the city," she says. She is also a member of the Horological Society of New York.
"Most of the members of my club have a broad scope and collect a lot of different types of watches. Thus they have a breadth of knowledge I don't have. I tend to focus on a narrow field and pursue it as best I can. There are really only five or six watch brands that I follow. But I pursue them intensely and diligently."
"I tend to focus on a narrow field and pursue it as best I can. There are really only five or six watch brands that I follow. But I pursue them intensely and diligently."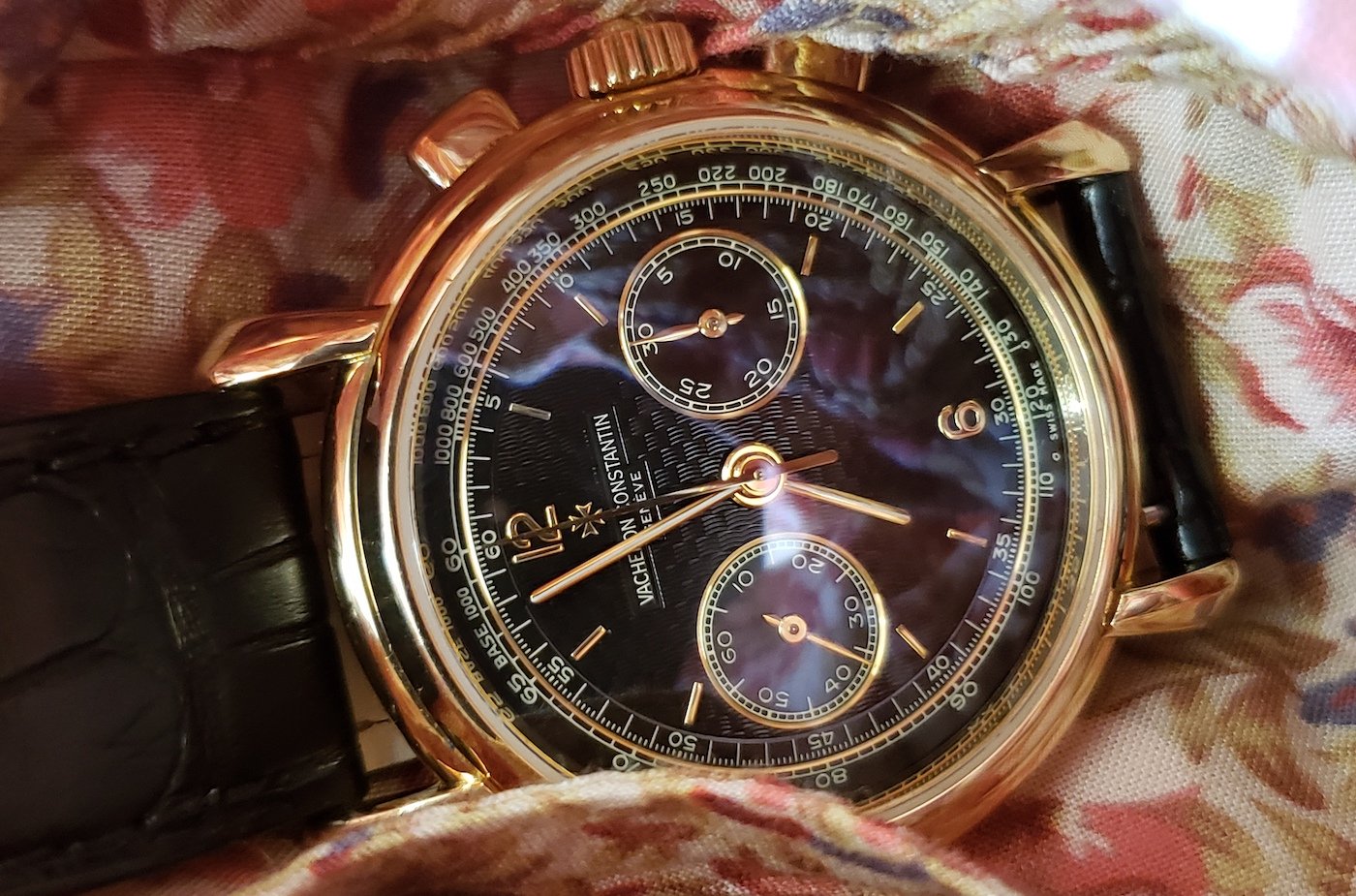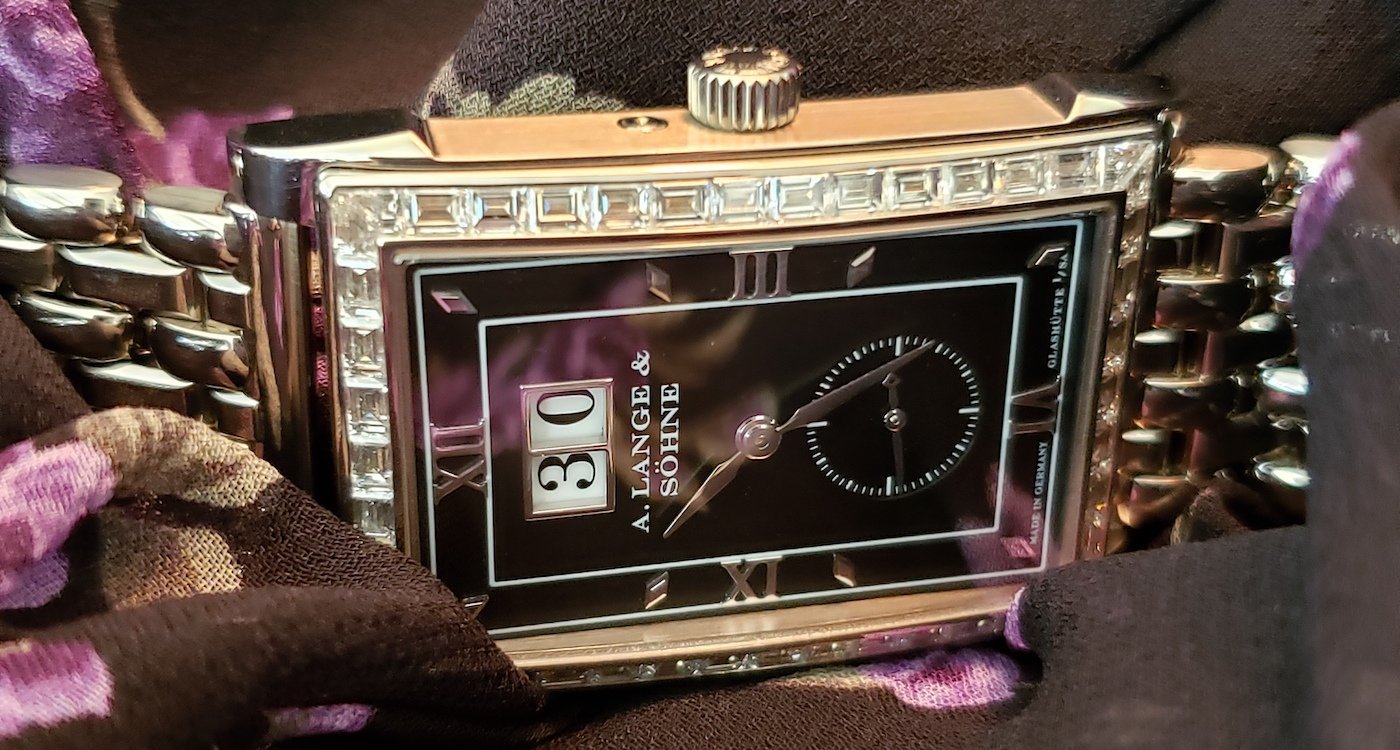 "I should hate this model... and yet!"
At the top of her personal watch pyramid sits Patek Philippe, obviously, ahead of Rolex (following her acquisition of an Oysterquartz 19018 with walnut wood burl dial from 1984), Vacheron Constantin (including a Chronograph ref. 47101 that belongs to a friend), A. Lange & Söhne (the Cabaret and others) and Cartier, a brand she refused to follow until one day in December two years ago, when she came across an unpolished Tank à Guichet from 1997... "From then on, it was a dangerous path!" Her absolute grail watch remains her Patek Philippe Calatrava ref. 2526J.
In addition to these classics, Jane has more recently become interested in the independent watchmaking scene, including the Austrian brand Habring2. She also acquired a SUB 300 carbon model by Swiss brand Doxa, which has just made a comeback in the US.
About this model she says: "This shocked some of my collector friends because they didn't expect me to get involved in divers' watches at all, a segment I wasn't particularly interested in. In fact, I don't know why I like this model. Logically, I should hate it... and yet!" Similarly, although she has little interest in pilots' watches, she had her head turned by a Breitling Navitimer ref. 806, demonstrating that the collector's field of action is not that limited after all!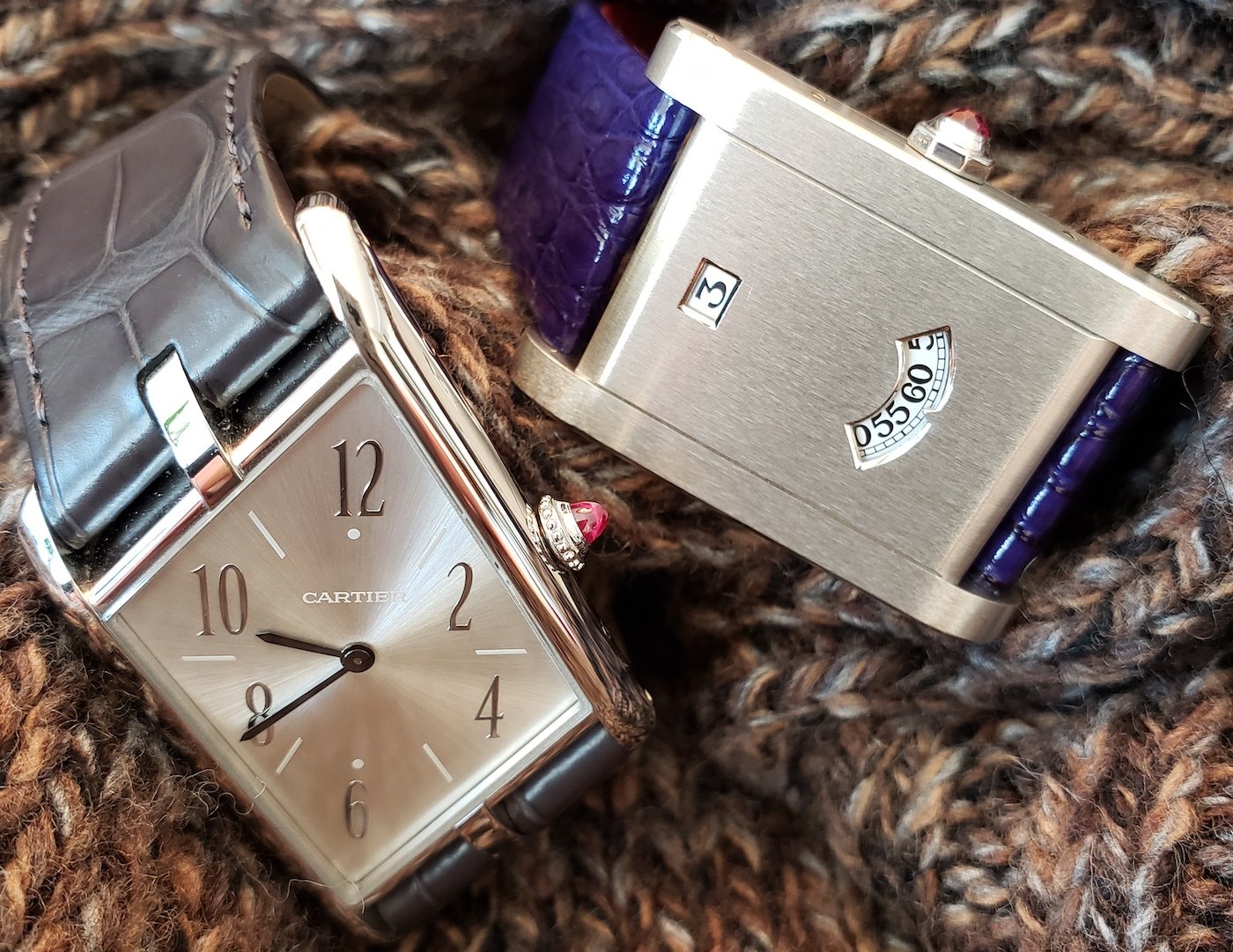 A dilemma with the Nautilus
When asked about the time she devotes to her passion for watches, Jane simply replies: "An incredible amount of time! It's almost embarrassing. I literally spend my free time at home, when I'm not working, snooping around on the internet, checking out vintage sites or just chatting with other club members."
What bothers her today is the hyper-speculative side that has taken over some timepieces: "It's not very nice of me to say, but never mind: I meet a lot of people who are only interested in certain models because they're fashionable. Of course, the prospect that a watch might lose value has stopped me from buying in the past. But that's not the ultimate consideration."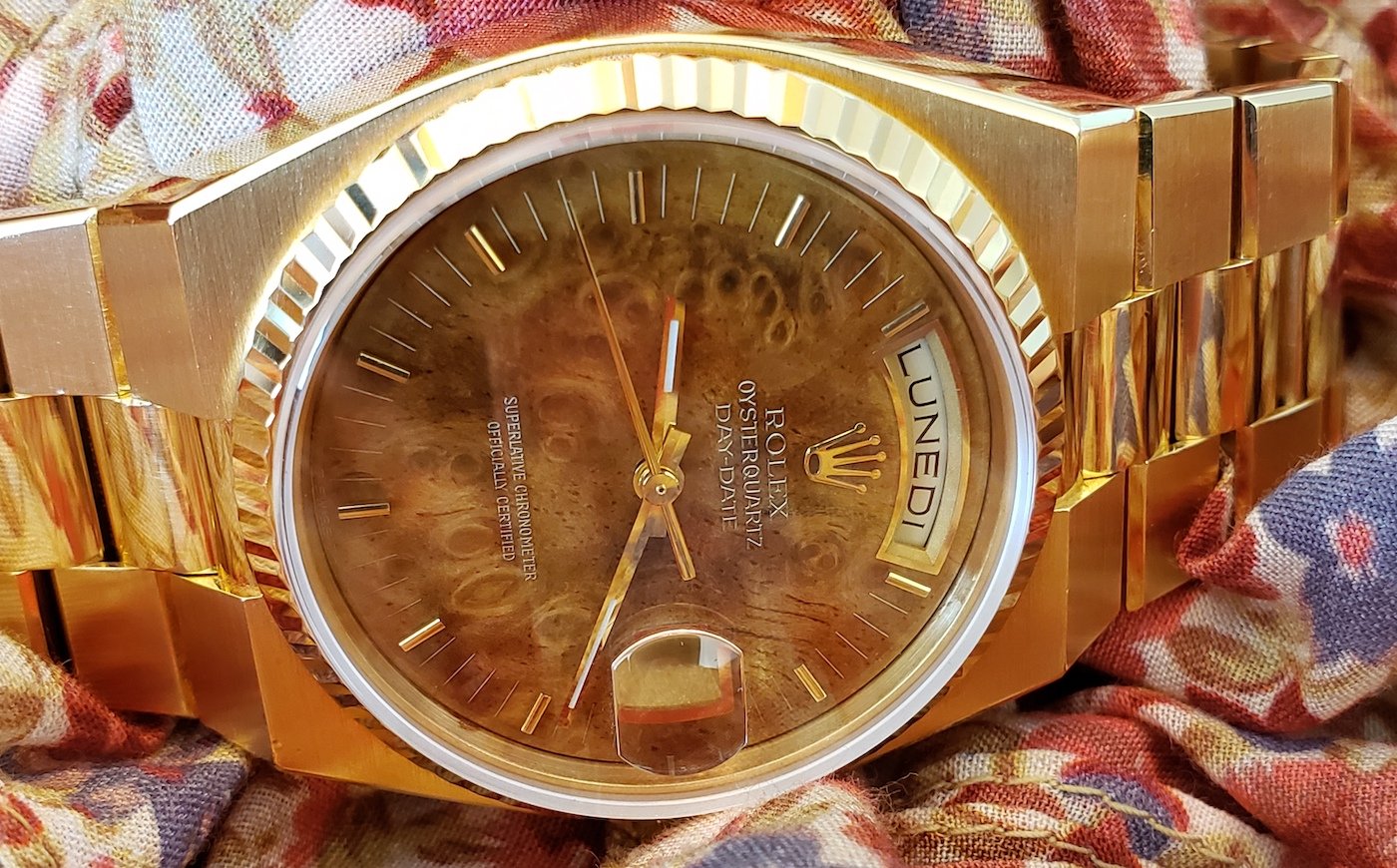 Although she owns a Nautilus ref. 5711, she admits that she rarely wears it. Because of the speculation around the model, it "attracts the wrong kind of attention" and has almost become "risky".
To feed their passion for authentic watchmaking, The Watch Club Society had planned a tour of the Swiss manufactures in January. The project has been postponed until next year, which at least has the advantage of giving our collector more time to indulge her passion...