T
he 7th year of the Salon Exceptional Watches fair attracted almost two thousand visitors. The attendance confirmed the great interest in the watchmaking craft. The pompous spaces of the Žofín Palace were once again the backdrop of the ticking world of luxury.
After five years in Brno and two in Prague, Salon Exceptional Watches is now a traditional event on the European watch exhibition scene. This is confirmed by the fact that it will take place again the following year, in October 2022. "I think that despite the current measures we have managed to organise another successful year of SEW. I would even dare to say that it is a success, let's recall, for example, seven Czech exhibition premieres. I am evaluating this year based on the opinions of exhibitors and visitors, who rated the expositions of individual brands very positively," revealed the exhibition director, Jan Pokorný.
The two-day exhibition kicked off at noon on Friday, when the director of the exhibition, Jan Pokorný, cut the ribbon alongside the charming moderator Sandra Pospíšilová, together with distinguished guests such as Taťána Gregor Brzobohatá, Roman Šebrle, Přemek Forejt, and Pavel Foltýn, co-owner of the family winery Vinofol. Igor Sirota, representing the Hodinky & Šperky magazine, was also present and again took part in the accompanying programme. This consisted of increasingly popular lectures and presentations of individual exhibiting brands.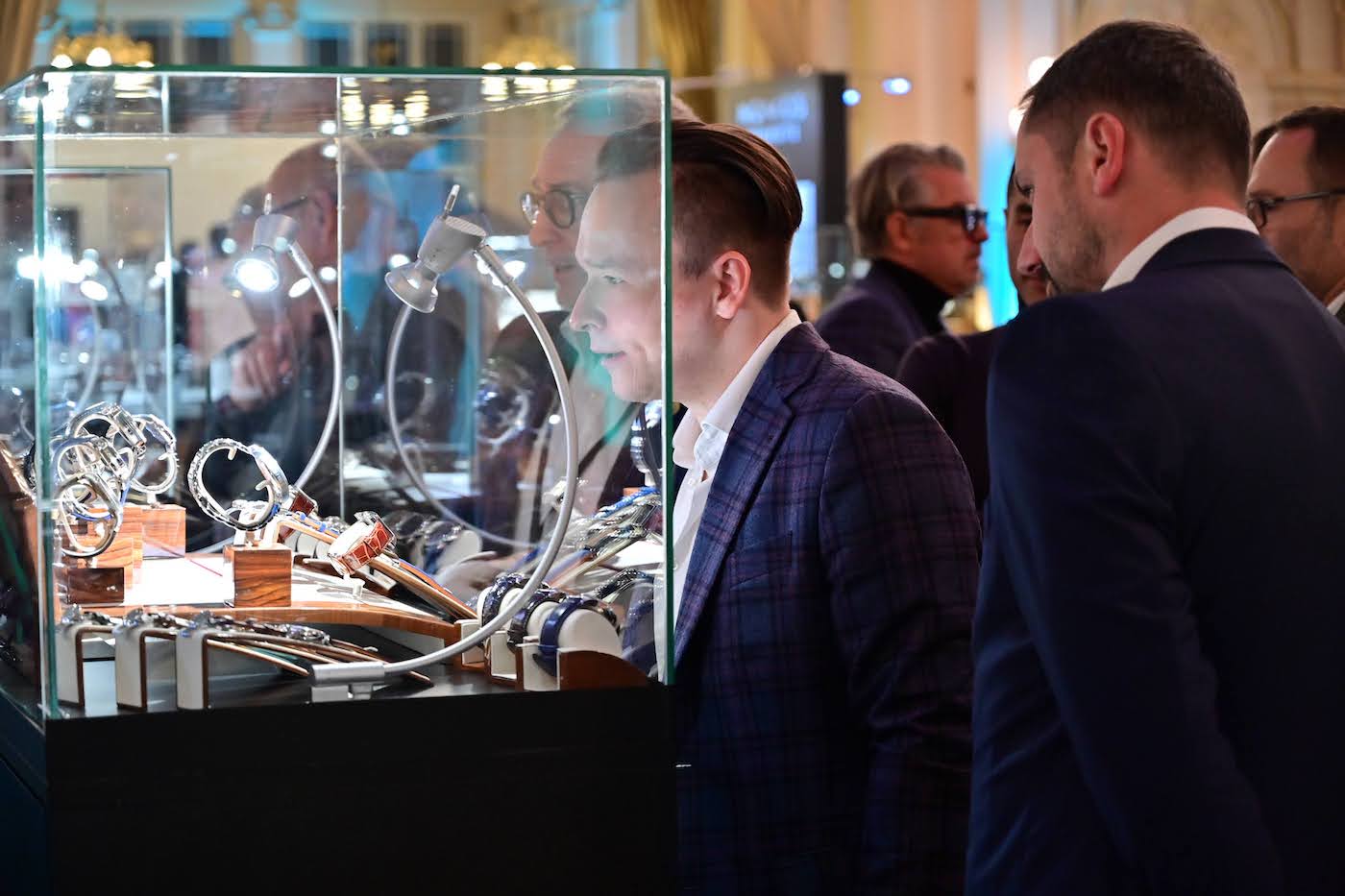 In addition to more than a thousand watches, a pleasant surprise awaited the visitors, closely linked to the Bond film No Time to Die, which is currently in the cinemas. One of the lounges was occupied by the Omega brand to transform it into a special exhibition of timepieces worn by Agent 007 from 1995 to the present. In addition, the name James Bond was also invoked at the end of the exhibition during the announcement of the Watch of the Year 2021 at SEW 2021. This prestigious award went to the titanium Omega Seamaster Diver 300M 007 Edition, whose design was co-created by Daniel Craig himself. The main star of the new Bond film received 197 out of 1179 votes.
"I believe that next year will be even more successful, especially in terms of the number of exhibitors. I am already in contact with many of them and their participation is promised. We still have great ambitions and we want to confirm that we cannot only maintain but also increase the reputation of the largest luxury watch fair in Central and Eastern Europe," Jan Pokorný adds.
During both days, one could admire the fleet of Audi cars on display in front of Žofín Palace. Many people also supported KlokArt, a charity project of the Fund for Children at Risk, by purchasing a T-shirt with watch motifs drawn by illustrator Richard Svitalský.
Alphabetical list of exhibitors:
Ball ǀ Bell&Ross ǀ Bohematic ǀ Bulova ǀ Carl Suchy & Söhne ǀ Citizen ǀ Cuervo y Sobrinos ǀ Czapek Genéve ǀ Edox ǀ Fortis ǀ IWC ǀ Leitners ǀ L´Epée ǀ Maurice Lacroix ǀ Minase ǀ Nomos ǀ Omega ǀ Prim Manufacture 1949 ǀ Prokop & Brož ǀ Qlocktwo ǀ TAG Heuer ǀ Trilobe