I
n 2018, the events held at HKTDC Hong Kong Watch & Clock Fair welcomed more than 21,000 buyers from all over the world, reinforcing Hong Kong's role as the trade hub of timepieces.
Here is an introduction to the various events that will be held in 2019.
Distinguished Timepieces and Accessories at Watch & Clock Fair
Pageant of Eternity at the Watch & Clock Fair displays premium and high-end collection of exquisite finished watches from around 160 exhibitors. Time Industrial Manufactory Limited from Hong Kong presents TIMEIN/8163L (Floral Lace). The elegant watch comprises the element of 3D multi-layer paper-cut flowers and lace, with a full perspective visual design and flower-shaped surface, representing the gentle and graceful nature of women. Other exhibiting categories consist of "Complete Watches", "Clocks", "Machinery & Equipment", "OEM Smart Watches", "Packaging", "Parts & Components" and "Trade Services".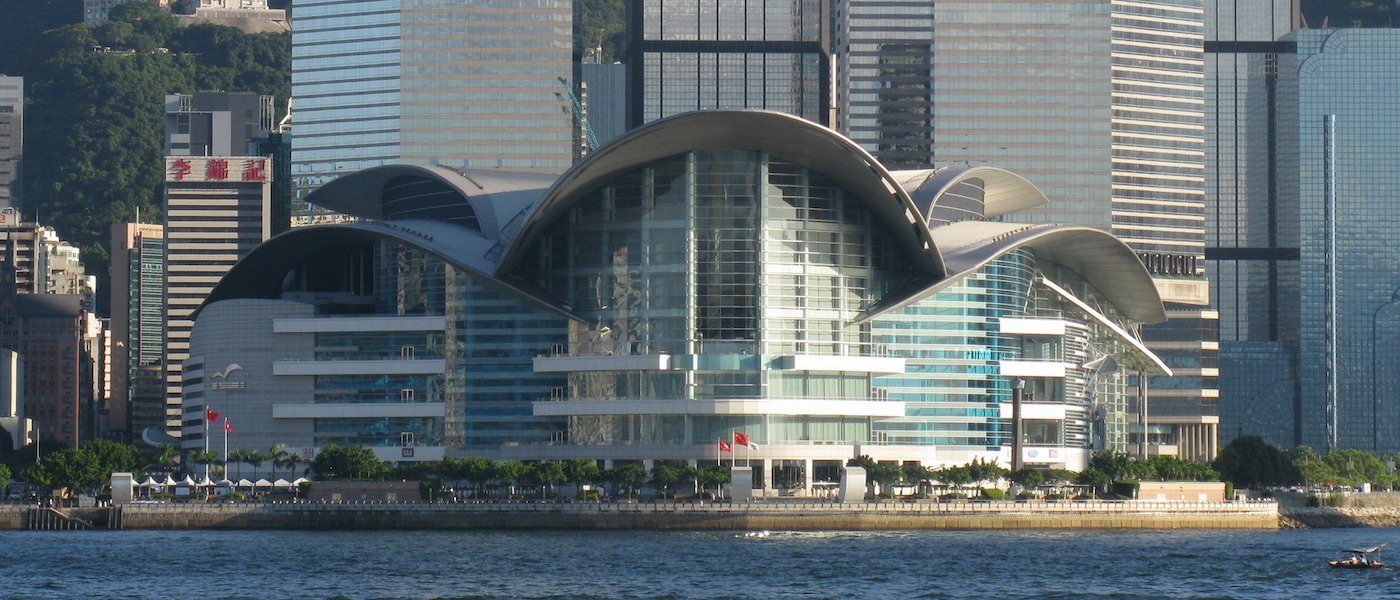 Glamorous Timepieces at "Salon de TE"
"Salon de TE" gathers around 140 prestigious watch brands and designer collections in five themed zones. World Brand Piazza being the spotlight features limited editions and rare timepieces from 13 international renowned brands. The brands on display in 2019 include Blancpain, Breguet, Chopard, Corum, Franck Muller, Glashütte Original, Jacob & Co., Jaquet Droz, Juvenia, Parmigiani Fleurier, Piaget, Sarcar Genève and Zenith.
Daumier Justice League Collection (Switzerland)
Chic & Trendy features trend-setters and fashion-driven watches, including a'-tek (Germany), Cemeo (Hong Kong), Daumier (Switzerland), Van Gogh (Netherlands), Florian (Hong Kong) and Le Jour (Europe). Daumier from Switzerland launches the Justice League Wristwatch Collection. The design is originated from the six superheroes of DC Comics, including Batman, Superman, Wonder Woman, Aquaman, The Flash and Cyborg. It is a unique collection with only 333 pieces of each design worldwide.
Craft Treasure is the home to mechanical timepieces and jewellery-laden watches of impeccable craftsmanship from brands such as FIYTA (Mainland China), Fouetté (Hong Kong), Memorigin (Hong Kong) and Ogival (Switzerland). Memorigin from Hong Kong brings the Harmony of Dragon and Phoenix Collection which is a merge of the marvellous oriental sculpture and western top art of watchmaking. A Japan Akoya pearl is embedded at the 8 o'clock position. With the pearl hollowed out and filled with tubes, the pearl can sustain brightness for close to 40 years. Together with the 18K gold dragon, the scene of the dragon spitting out the pearl for refinement (⿓龍吐珠) is delicately showcased. The Phoenix is engraved on a layer which is 0.5mm above the dial, creating a vivid picture of it flying in the sky.
Memorigin The Harmony of Dragon and Phoenix watch (Hong Kong)
Renaissance Moment is the historic showcase of timeless European classics and the finest pieces. Brands such as Coinwatch (Australia), Danish Design (Denmark), Go Girl Only (France) and Mazzucato (Hong Kong) are participating this year. Swiss Independent Watchmaking Pavilion is expected to bring 12 delicate and elegant Swiss made watch labels again. New participation of Francéclat from France and Académie Horlogère des Créateurs Indépendants (AHCI) with members from all around the world including France, Switzerland and the UK will also presents elegant Europe timepieces. Coinwatch from Australia presents the classic Iza Collection C194 Model, featuring a dial crafted with white nacre pieces. The nacre dial is radiant and enchanting under different light sources. The odd number hour markers are embedded with diamonds, adding a touch of luxury. All these elegant details on the simple design make it an intricate yet classic timepiece.
The "Swiss Pavilion" aims at promoting the work, know-how and creative spirit of independent Swiss watchmakers.
About the Swiss Independent Watchmaking Pavilion While following its aim to promote independent watchmaking Swiss brands, the Swiss Independent Watchmaking Pavilion (SIWP) will carry 12 brands over the course of the Hong Kong Fair 2019. The participating brands this year are Adriatica, André Mouche, Atlantic, Greco Geneva, Manager, Mathey-Tissot, Meccanica Grezza, Pilo & Co Genève, Silvana, Soprod, Watche and Zane Zun.

Wearable Tech showcases innovation with smart watches and tech-savvy timepieces. Berny from Mainland China presents Berny BSW206M smart watch with hands which can calibrated through mobile app. The invisible OLED dial offers the features of message notifications, calories burnt, sleep tracking and sedentary reminder, making health management easier. "Salon de TE" is open to public visitors aged 12 years of above for free on the last day (7 September). Captivating networking events, watch parades and lucky draw sessions will be staged. Selected items are also available for sale.
Berny BSW206M watch (Mainland China)
Diversified Events Stimulate Industry Exchange Share Insights on Market Development
An array of watch parades, seminars, buyer forums and networking events will be held during the fair to present the latest market insights and inspiration to industry players and facilitate business interaction. On 3 September, representatives of major watch associations around the world will gather at the Hong Kong International Watch Forum to discuss the latest industry development and global trade performance, while industry experts including representatives from international researcher Euromonitor, a watchmaker and internet professional association, will explore the Integration of Internet and Watches at the Asian Watch Conference on 4 September.
Design Competition Fosters Home-grown Watch Designers
With the aspiration of stimulating creative exchange in local watch and clock design and fostering creativity, the HKTDC, Hong Kong Watch Manufacturers Associations Ltd. and The Federation of Hong Kong Watch Trades & Industries Ltd. co-organise the annual Hong Kong Watch & Clock Design Competition again this year. The competition attracted a total of around 130 submissions under the theme of "Abstract Wonder" for the student group and "Fresh Start New Look" for the open group. Winners will be announced in late August, and winning pieces will be on display during the fair at Hall 1 Concourse.
Meanwhile, the top-notch fashion event Centrestage will be staged from 4-7 September as a dedicated marketing platform for international and regional fashion brands and designer labels.